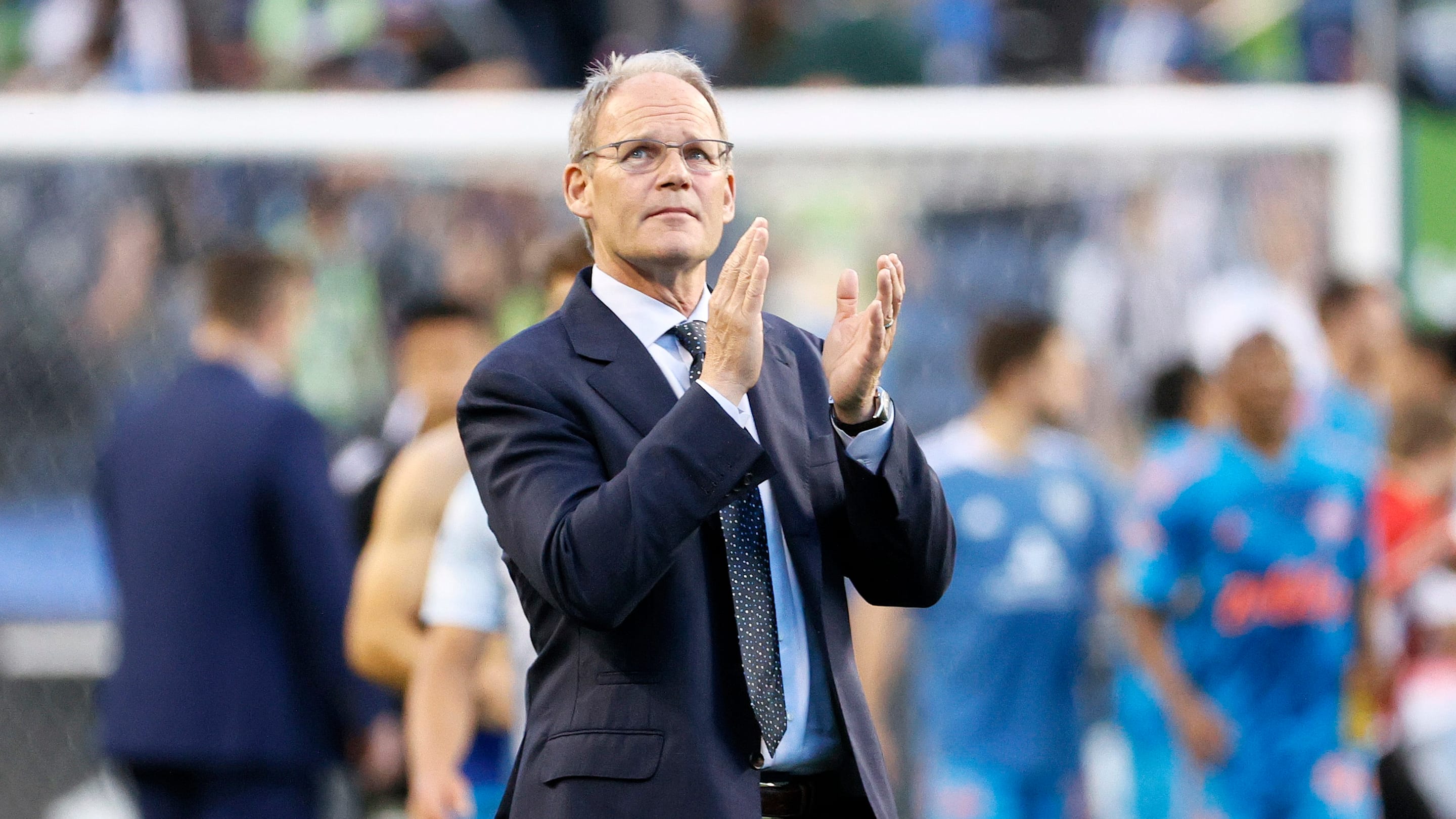 Seattle Sounders head coach Brian Schmetzer praised his team after a stunning 2-1 win against LA Galaxy to maintain the top spot in the MLS Western Conference table.
This is already the second time this season that the Sounders have defeated the Galaxy in recent weeks after the 3-0 victory on May 2.
With 21 points in nine matches played and zero losses, the Sounders continue their greatest start of the season in club history. When asked about his mood during the post-match press conference, Schmetzer responded with the obvious.
"It was a very, very enjoyable evening for me tonight," he said. "It's a great coaching staff, changing the formation, getting the players to believe in that formation, getting them to execute that formation.
"I'm proud of a lot of things with the club. You guys can write a story about the 6-0-3 start, it's our best start in team history and it's been pretty darn good."
LA Galaxy kicked off the match stronger, earning and scoring a penalty in the 21st minute. They continued to dominate in possession and chances until Yeimar Gómez Andrade found the equalizer for the Sounders with a cheeky header, but the magic moment came from Raul Ruidiaz minutes into the second half.
Raul Ruidiaz recently returned to the Sounders after featuring for Peru during World Cup qualifiers and failing to make the team for Copa America. Despite a lack of international impact, Ruidiaz completely changed the game against LA Galaxy by scoring the decisive goal after capitalizing on a close-range rebound. This is the player's seventh goal of the season, putting Ruidiaz at level with Chicharito for leading goalscorer.
"Chicharito's a tremendous player. Raul is a tremendous player," Schmetzer said. "Raul came back from Peru to be with us. We're very happy about that. It puts a smile on my face. The fact he scored the winning goal puts a smile on my face."
The Sounders entered the match with their set of worries. Regular goalkeeper Stefan Frei continues to be benched due to an injury, forcing Stefan Cleveland to sub in during the crucial match.
"Stef Cleveland really deserves a lot of credit," Frei said. "I thought not just the one or two saves, but his overall handling of pressure moments was very, very good tonight. So yes, he's growing, he's a good young goalkeeper, good reactions, good saves, but what I liked was his mentality to manage the game. It was very, very good tonight."
The Seattle Sounders face sixth place Real Salt Lake next.