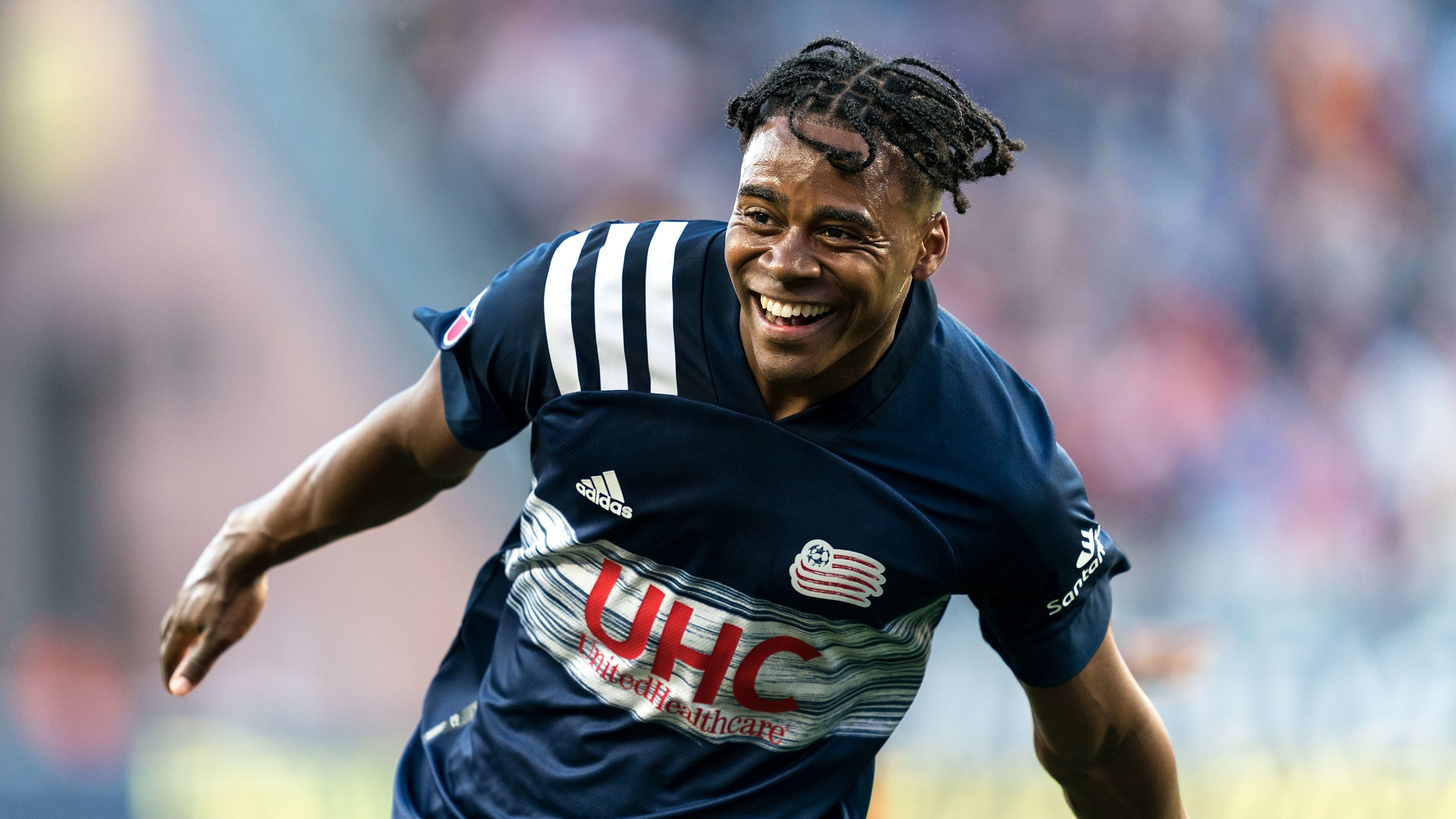 New England Revolution left back DeJuan Jones commented on the team's winning culture as they lead the Supporters' Shield and stand 12 points clear from second place in the MLS Eastern Conference table.
The Revolution have managed 43 points in 20 matches, recording only three defeats thus far this season and enjoying a seven game unbeaten streak. The team remains firmly in first place as MVP favourite Carles Gil and forward Gustavo Bou lead the attack, while USMNT breakout star Matt Turner guards the goal.
"I would say just a winning culture," Jones told reporters this week. "I mean, we go in every game expecting to get three points and we know it's going to be a battle. It's going to be a grind. Nothing is going to be given, especially when we're top of the league and everyone's trying to take us down.
"So, we go in every match knowing we've got to work hard for each other for 90 minutes. Like I said, it's going to be a battle. We might not be the best team player-wise, but I think as a whole collective unit, we work really well together and we're going to continue to push as hard as we can and try to win as many games as we can."
Head coach Bruce Arena commented on the "winning culture" brought up by Jones, crediting the players and their work ethic for the successful results on the pitch.
"That's probably a better question to ask the players, because the players are an important part of the culture," Arena said. "But we have a good work ethic. We treat everyone with respect. We like to believe we have integrity. The biggest part of having a good culture is having success on the field.
"When you combine those other things with some success on the field, your culture builds and it grows, and it becomes a good culture."
The New England Revolution have 14 regular season games left before they officially secure a playoff spot and compete for the MLS Cup.