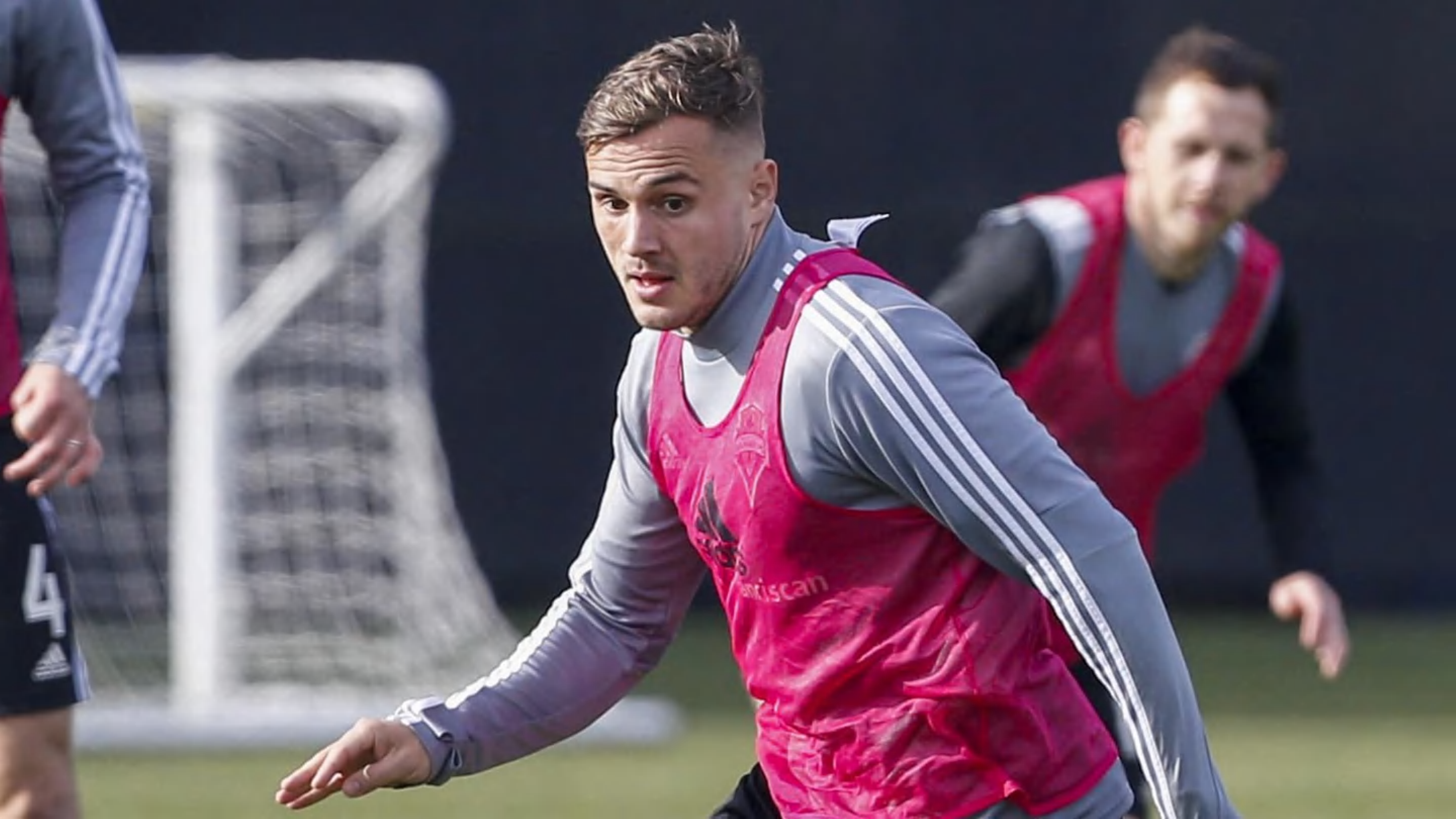 2021 has largely been a year to forget for Jordan Morris but with the winger finally nearing full fitness, he could end it in style.
The United States international joined Swansea City on loan from the Seattle Sounders back in January to try and boost their promotion bid.
But Morris tore the ACL in his left knee in a match against Huddersfield Town. It was the second time the 26-year-old had suffered this injury, though in 2018 it was in his right knee.
Morris' loan was prematurely ended and he's since been working his way back to fitness.
The Sounders have posted videos on their social media channels of Morris doing running drills, while head coach Brian Schmetzer has hinted he could return to action this season in time for the MLS Cup Playoffs.
Morris himself has now revealed how he's called upon the experience of his 2018 recovery to ensure he returns an even stronger player this time around.
"The toughest part of my first injury was not knowing how I would return as a player, because I had never been through an ACL before and I didn't know how I would come out on the other side," he said (via MLSSoccer.com).
"I feel like I came back from my first ACL injury a better player than I was before.
Knowing that I'm going to do that this time as well is mentally helping me a lot.
"The challenging part of going through an injury like this before is that you know exactly the grind that you're in for. So when I first heard the news I just couldn't really believe it, because I know how challenging it was to go through this injury before, and to have to do it again was devastating."
As well as the sheer effort it's taken to build himself back up physically, Morris says he's struggled with the mental challenge of watching his teammates week after week, unable to help them.
"I've watched way too much soccer from the sideline this year," Morris added. "It's one of the most difficult parts of going through the long-term injury, watching your team play. Watching games you feel you should be playing in, whether it's with the Sounders or with the national team as well. Missing being out there more than anything. I love playing soccer, and to have that get taken away from me for these two [of the past four] years is frustrating.
"It can be mentally really challenging. The physical part of coming back from an ACL is difficult, but I think the mental part is what's the most challenging."
Despite Morris' absence, the Sounders are second in the Western Conference, just one point behind this Sunday's opponent, Sporting Kansas City, with a game in hand.