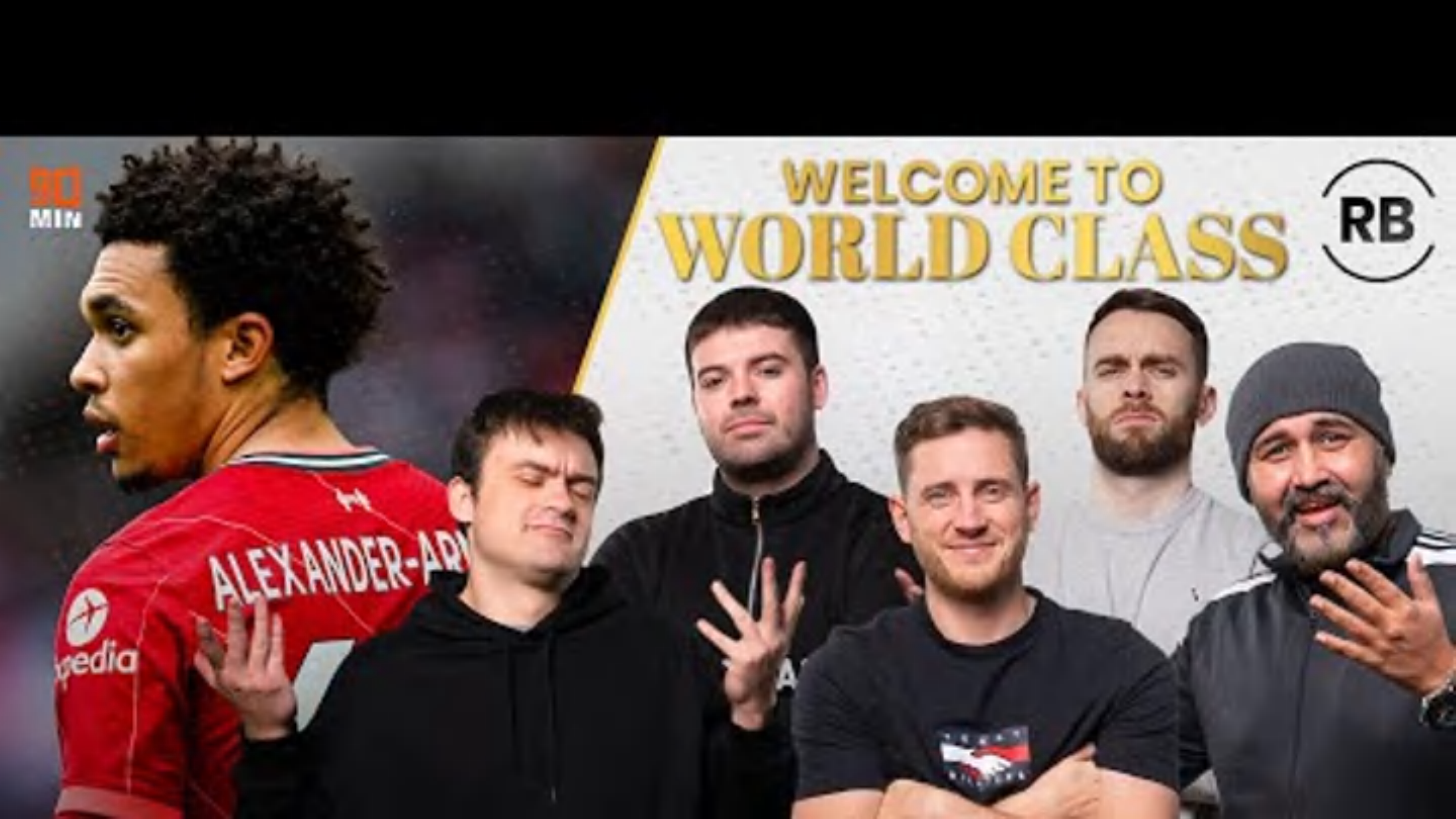 The days of Glen Johnson and Luke Young scrapping for the number two jersey are well and truly over for England.
These days, rather than the right-back selection crisis resembling two bald men fighting over a comb, Gareth Southgate has a host of top class options to choose from.
While nods to the likes of Kieran Trippier, James Justin, Tino Livramento and Aaron Wan-Bissaka are due, there are three players who stand above the rest.
Selecting which of these certified ballers is best is an extremely tough task. However, we think you are up to the challenge. Scroll down to the bottom of this article to vote for your favourite.
First though, let's revisit what makes each of these right-backs so special.
Alexander-Arnold's delivery is incredible / 90min
Thinking back, it seems ludicrous that there were ever doubts about Trent Alexander-Arnold making England's Euro 2020 squad. However, at the time, this was a very real and very heated debate.
A wobble in form at the beginning of 2021 – caused by his side's comical defensive injury crisis – led to many questioning the Liverpool man's talents.
Since then, Alexander-Arnold has been faultless. He is the best pure striker of the ball on this list and the consistency of his delivery borders on the ridiculous.
Sure, there are doubts about his defensive prowess, but he operates at right-back in a unique way, acting as his side's principal creative force most of the time.
2021 has been Reece James' year. After threatening to explode in 2020, James nailed down his Chelsea starting spot over the past 12 months.
There is very little required of a modern right-back that he does not excel at. Physically well-rounded, he is just as effective defending his own goal as he is devastating in the final third – five goals and 76 tackles this year are testament to that.
James also earns points for coming up clutch for Chelsea in 2021. His display at right wing-back in the Champions League final was a real coming-of-age moment, with the youngster starving Raheem Sterling of the ball throughout the contest.
Walker's biggest asset is his recovery speed / 90min
Kyle Walker is the oft-forgotten final member of England's right-back trilemma. However, he does seem to have the backing of one crucial figure: Gareth Southgate.
The Three Lions boss opted to field him as a right-sided centre-back in the Euro 2020 final in the summer for good reason. Walker is an elite defender.
Much is made of his recovery pace and while that is indeed his greatest asset, the Man City man has very few chinks in his defensive armour. Dominant in the air and the ground, he is also reading the game better with each passing season.
In other words, Walker is ageing like a fine wine and oozes composure whenever he takes to the field.
So, which one of these three incredible right-backs are your taking in your team?
There is still time to vote in 90min's latest fan poll, but you need to be quick as it closes at 20:00 GMT.