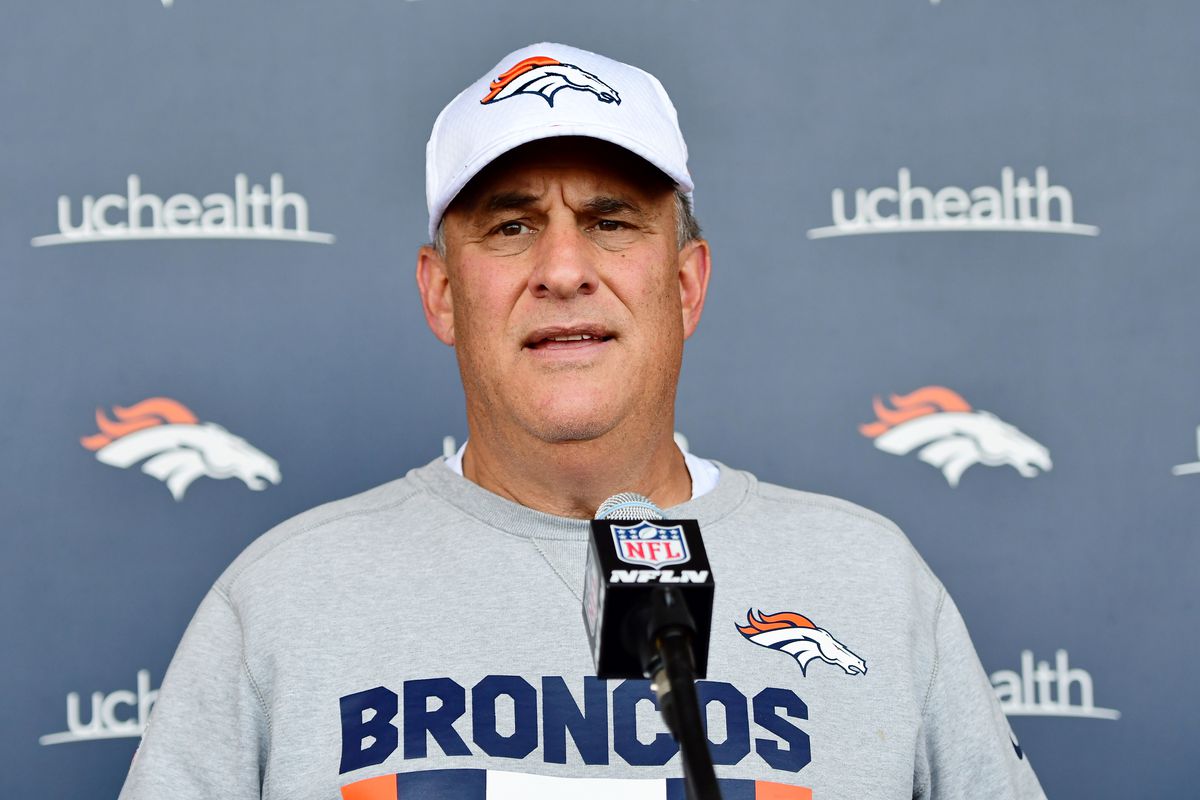 The Denver Broncos suffered a crushing blow to their playoff aspirations after a 17-13 loss to the Las Vegas Raiders.
It has put into focus head coach Vic Fangio's future as he's heading toward a third straight year in as many campaigns in the position missing the postseason. Despite that, Fangio voiced on Sunday that he believes he deserves another year at the helm in Denver.
"Absolutely," he said via ESPN. "Just the direct, short answer there, absolutely."
The Broncos have dropped three out of their last four games, which they scored 13 or fewer points in each of those losses. Denver has managed to stay afloat in the playoff picture primarily due to their defense that ranks first, allowing 17.3 points per contest.
The lack of offensive fluidity has guided the franchise toward a discouraging fate of missing the playoffs for the sixth straight year. Beyond Fangio's fate, the Broncos will look to shift things up under center as Teddy Bridgewater struggled to provide consistency.
Denver hasn't had any stability at the quarterback position since Peyton Manning. It's played a significant factor in their continued shortcomings, which doesn't help that they play in a highly competitive division that features the rest of the teams in playoff contention.
Want $250 to bet on the NFL?
The Broncos possess a great starting point with their defense being among the top units in the league. If their front office can figure out the quarterback situation, it could see them move back into the picture as a playoff contender and potentially much more than that.