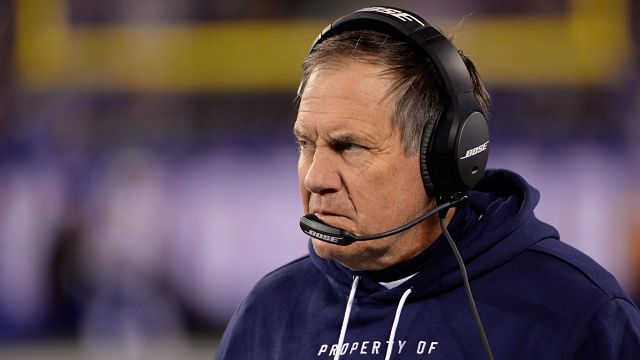 Another set of NFL power rankings are here, and we're looking at the dozen head coaches of Wild Card Weekend.
12. Rich Basaccia, Las Vegas Raiders
Basaccia ranks last only because he's the least experienced and sits on the interim tag, but he's done a heck of a job over the last month.
11. Nick Sirianni, Philadelphia Eagles
Sirianni took over an Eagles team many expected to finish towards the bottom of the NFC East, and here they are in the playoffs with a second-year quarterback under center in Jalen Hurts.
10. Kliff Kingsbury, Arizona Cardinals
Kingsbury has been enjoying a breakout year, but the Cardinals are still bad at situational football and that's a coaching issue.
9. Zac Taylor, Cincinnati Bengals
Taylor struggled through his first two years in Cincinnati due to injuries and bad quarterback play, but with Joe Burrow at the controls, Taylor is showing his offensive chops.
8. Mike McCarthy, Dallas Cowboys
McCarthy has a Super Bowl victory to his name, but he's also terrible at clock management and the offense tends to stagnate.
7. Kyle Shanahan, San Francisco 49ers
Shanahan has one of the brighter offensive minds, but he also has two of the worst collapses in postseason history to his ledger.
6. Sean McVay, Los Angeles Rams
The Rams have a terrific coach in McVay, who has only missed the playoffs once in his career. He always has Los Angeles competitive.
5. Sean McDermott, Buffalo Bills
McDermott is an excellent coach who has piloted the Bills into the playoffs for a third straight year. After getting Buffalo to the AFC Championship Game last season, can they take the next step?
4. Bruce Arians, Tampa Bay Buccaneers
Arians is a defending champ and the Bucs are trying to be the first repeater since the 2004 New England Patriots. Can it happen once more with Tom Brady at the helm?
3. Mike Tomlin, Pittsburgh Steelers
The Steelers are being given little chance of advancing past Kansas City, but should they beat the Chiefs on Sunday night, Tomlin's abilities will be at the core of it.
2. Andy Reid, Kansas City Chiefs
Reid has built himself a Hall of Fame resumé, winning a Super Bowl with three appearances. He's an offensive genius with a ring to prove it.
1. Bill Belichick, New England Patriots
Belichick has win six Super Bowls as a head coach and two more as a defensive coordinator. Nobody has any case for being in the top spot save for this man.