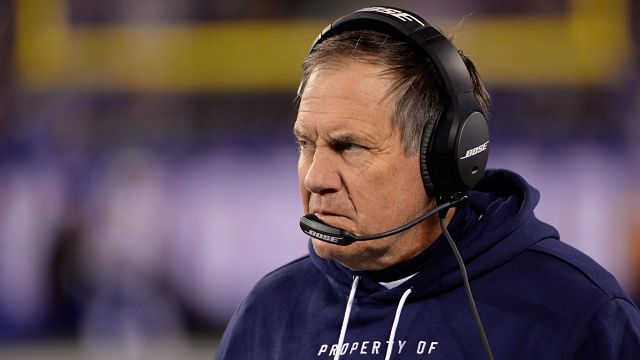 On the AFC side of the bracket of NFL Wild Card Weekend, here are five predictions to watch over the next 48 hours.
5. Ja'Marr Chase has another huge day
The Cincinnati Bengals take on the Las Vegas Raiders come Saturday afternoon, and they're trying to erase a 31-year playoff winless drought. If they're going to do it, look for rookie superstar receiver Ja'Marr Chase to play a big role. In his first season out of LSU, Chase has racked up five games of at least one reception for 50+ yards. All told, Chase caught 81 passes for 1,455 yards and 13 touchdowns this year.
4. Maxx Crosby has two sacks for Raiders
Staying in the first game of the weekend, watch out for Maxx Crosby. The Raiders wouldn't be anywhere near the playoffs without the Pro Bowler, who amassed eight sacks while leading the NFL in pressures. Last weekend, the former Day 3 pick got to Justin Herbert of the Los Angeles Chargers and hit him four times while notching two sacks. The Bengals have struggled to protect quarterback Joe Burrow all year, and Crosby should feast on the tackles.
3. Patrick Mahomes throws for less than 300 yards
This might come as a surprise, with the Kansas City Chiefs laying 13 points to the Pittsburgh Steelers. However, that's part of the reason why Mahomes won't eclipse 300 yards. Kansas City blew the Steelers out by a 36-10 count in Week 16, and Mahomes essentially told to hand off in the third quarter before being relieved by Chad Henne in the fourth. While this game is likely tighter than the last, Mahomes will probably be trying to run the clock down late.
2. Patriots cover spread in Buffalo against the Bills
The New England Patriots and Buffalo Bills are playing their rubber match on Saturday night in what promises to be near-zero temperatures. While Patriots' rookie quarterback Mac Jones is probably going to struggle in such weather, the same is true for Bills signal-caller Josh Allen, who has been rough in similar conditions. If Buffalo doesn't have a decided advantage between those two, the Bills are going to have a tough time covering. Take the points.
1. This is Ben Roethlisberger's final NFL game
While Roethlisberger has enjoyed a Hall of Fame career, it likely ends on Sunday night. The Steelers pulled the proverbial inside straight getting into the playoffs at 9-7-1, giving the two-time champ a storybook ending. However, Pittsburgh now goes to Arrowhead Stadium for a return engagement with the Chiefs, and it's the largest spread in Wild Card Weekend history. If the Steelers and Roethlisberger win, it'll be an all-time upset.