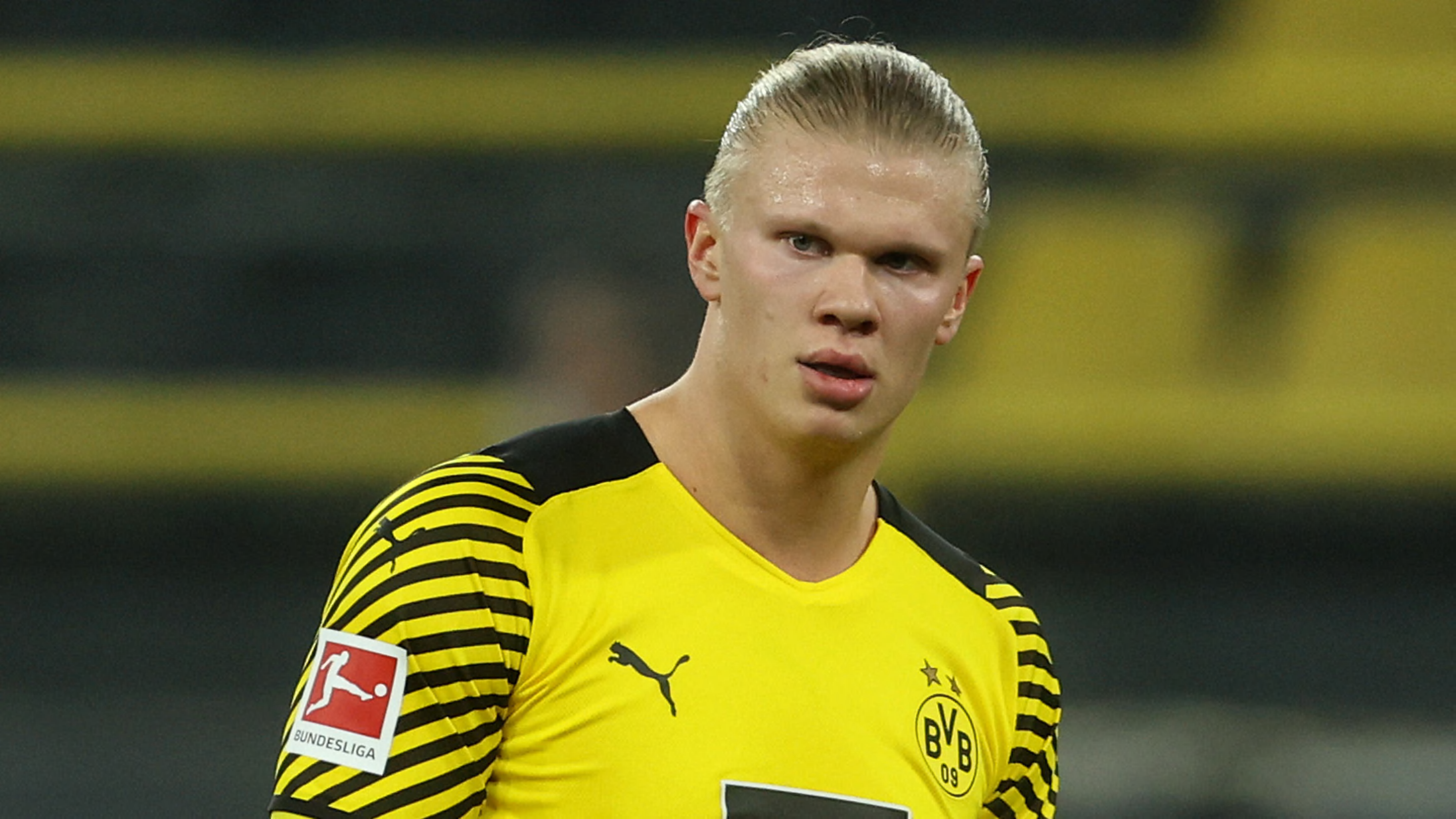 Welcome to the 90min Saturday live blog – where we're talking all things transfers.
The chatter should die down a little this weekend as games take place all over Europe, but there's still plenty to sink our teeth into – particularly now Erling Haaland has revealed Borussia Dortmund are putting pressure on him to sign a new deal.
There's also talk of a new short-term contract for Kylian Mbappe at PSG, which may force long-term admirers Real Madrid to pay a fee should they want to sign him this summer.
Philippe Coutinho's move to Aston Villa remains the most high-profile deal of the window so far, but expect to see a few more big names sort their future between now and the end of the month.
Follow our live blog below for all the latest transfer updates from around the Premier League and across Europe's biggest clubs…
9.55am – Liverpool to make Luis Diaz offer
The long-term future of Mohamed Salah is yet to be unresolved, with progress slow in contract talks between Liverpool and his representatives.
Said slow progress has inevitably churned over the rumour mill and one name that is consistently being spat out is Luis Diaz, a Colombian winger plying his trade for Porto.
A move has been downplayed in the British press, but Portuguese outlet A Bola interpret things rather differently. They report that Liverpool are 'very interested' and are preparing to make a £58m offer this summer.
9.40am – Newcastle plan further Diego Carlos talks
Newcastle's January spending is far from over, they hope, and talks will continue early next week for Sevilla centre-back Diego Carlos.
The Magpies may have to pay north of £40m to persuade the Spaniards to let him go, particularly as Jules Kounde remains high on Chelsea's wish list.
9.25am – Man City linked with ambitious Vinicius Jr move
Manchester City may be in complete control of the Premier League 'title race', but everybody in the country knows that Pep Guardiola strives for perfection and perfection only.
In order to achieve that, there's likely still one or two further additions that need to be made to City's squad – namely replacing the departed Ferran Torres. Over in Spain, El Nacional suggest that Vinicius Jr is the man identified to come in – he's been in sparkling form for Real Madrid and is now showing everybody what the fuss was about when he first arrived.
Will it happen? Hmm…
9:10am – Leicester preparing for Tielemans departure
"Youri is at an age and at a stage in his contract where he has to ensure he looks at every option. I would love it to be here at Leicester, that is natural, but I understand it's a very short career."
Those the words of Leicester manager Brendan Rodgers, who seemingly understands that the talented Belgian may need to leave to further his career.
8.55am – Barcelona chasing Icardi loan deal
Barcelona are in financial ruin, on the surface at least, but the Catalan giants are savvily reducing salaries and restructuring debt so that they can still make moves in the transfer market.
Ferran Torres is already in from Manchester City, but further forward options are required following Sergio Aguero's sudden retirement. That could lead to his Argentina international teammate Mauro Icardi, who's not getting much of a look in at PSG.
Le10 Sport suggest there is a loan deal to be done for Icardi, with Barcelona's interest in Juventus' Alvaro Morata waning.
8.40am – Haaland: I want to focus on my football
"I have said from the beginning that I want to focus on football, because that is when I am at my best, not when other things come into my mind.
"Now they have put pressure for a while. So it is time to get things started. All I want to do is to play football, but I can't do that now."
Hear what Haaland had to say in full…
8.35am – Haaland: Dortmund putting pressure on me
Borussia Dortmund dismantled SC Freiburg 5-1 in the Bundesliga last night, with Haaland grabbing a brace in a routine and comprehensive win.
But the victory was quickly forgotten about when the Norwegian spoke to Jan-Aage Fjortoft after the game had finished, where he revealed the club are putting the pressure on him to sort his future.
"The last six months, I have chosen not to say anything out of respect for Dortmund," Haaland told Viaplay. "But now the club has started to pressure me into making a decision, but all I want to do is to play football.
"But they press me to make a decision now about my future. So that means I have to make a decision soon.
8:30am – Good morning!
Welcome back to another day of transfer fun – where we start with a huge update from one of the most wanted strikers in the world…