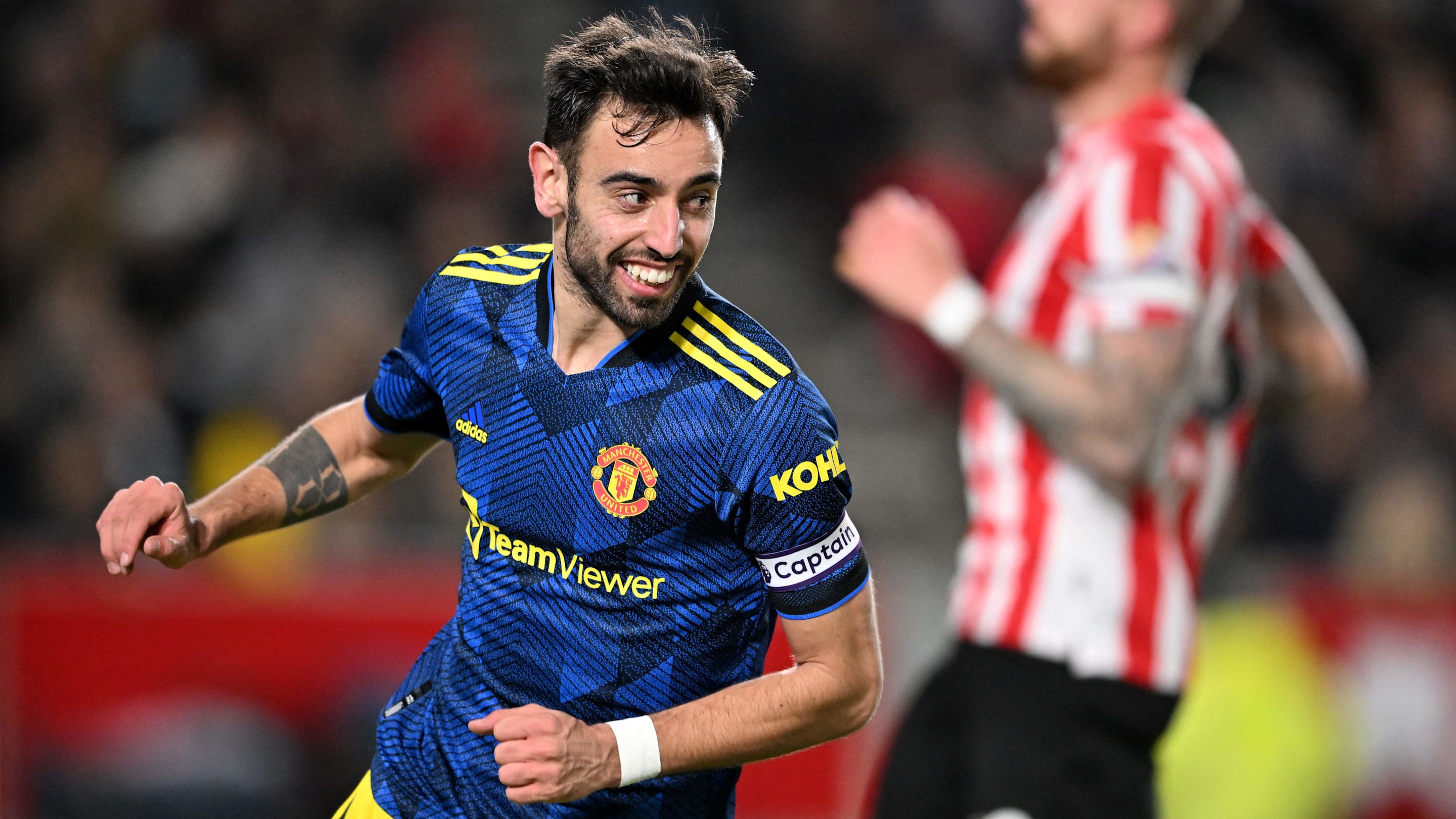 Few players have underwhelmed under Ralf Rangnick quite like Bruno Fernandes.
The Portugal midfielder, once an unending source of goals and assists, had not only lost his numbers, but appeared to lose his ability to play football for the first few weeks of the German's reign. He couldn't work in the 4-2-2-2 and the occasional return to a 4-2-3-1 seemed to leave Fernandes searching for his best role.
In the first half of Wednesday's 3-1 win over Brentford, Fernandes looked lost again. He was dropping deep in search of possession and trying to pull the strings from back there, but that's not his game. For all his talents, he's not a quarterback.
After the interval, Fernandes had an epiphany. He figured out what to do and where to be, and unsurprisingly, United looked infinitely better when he did.
He bagged two assists and could have had his own goal, only to pull out perhaps the worst attempt at a lob you've ever seen. Fortunately for him, he'd already sealed the win by that point.
Rangnick's instruction to Fernandes was clear. It was simply to stay high, to stay around the box and wait for the ball to come to him, rather than go finding it himself.
With Scott McTominay pulling the strings in a deeper role, Fernandes knew he could get the ball further up. He didn't need to go finding it because it would find him, and then he had the time and space to work his real magic.
Fernandes was inspired, making excellent runs in behind and selflessly teeing up his team-mates to put the ball in the back of the net and fire United to a victory which, after an ugly first half, you'd have to say they deserved.
This is what United need from Fernandes. They need him to be focused on getting goals and ripping through defenders again, not doing the ugly work in a deeper role.
Fernandes' cause was helped by the deeper midfielders deciding to do their jobs after the break too. McTominay was progressive and dominant, while Fred's movement and high press only aided Fernandes' endeavours. The trio were superb in sync.
Fans can only hope that this is a turning point in the post-Solskjaer era (and to a lesser extent, the post-Fergie era). The spine of the team seemed to finally get to grips with what they are being asked to do, and United were arguably as impressive as we've seen this season because of it.
Rangnick's methods may not be universally popular, but if this is what United can do when they do buy into them, there could still be something to salvage from this season.