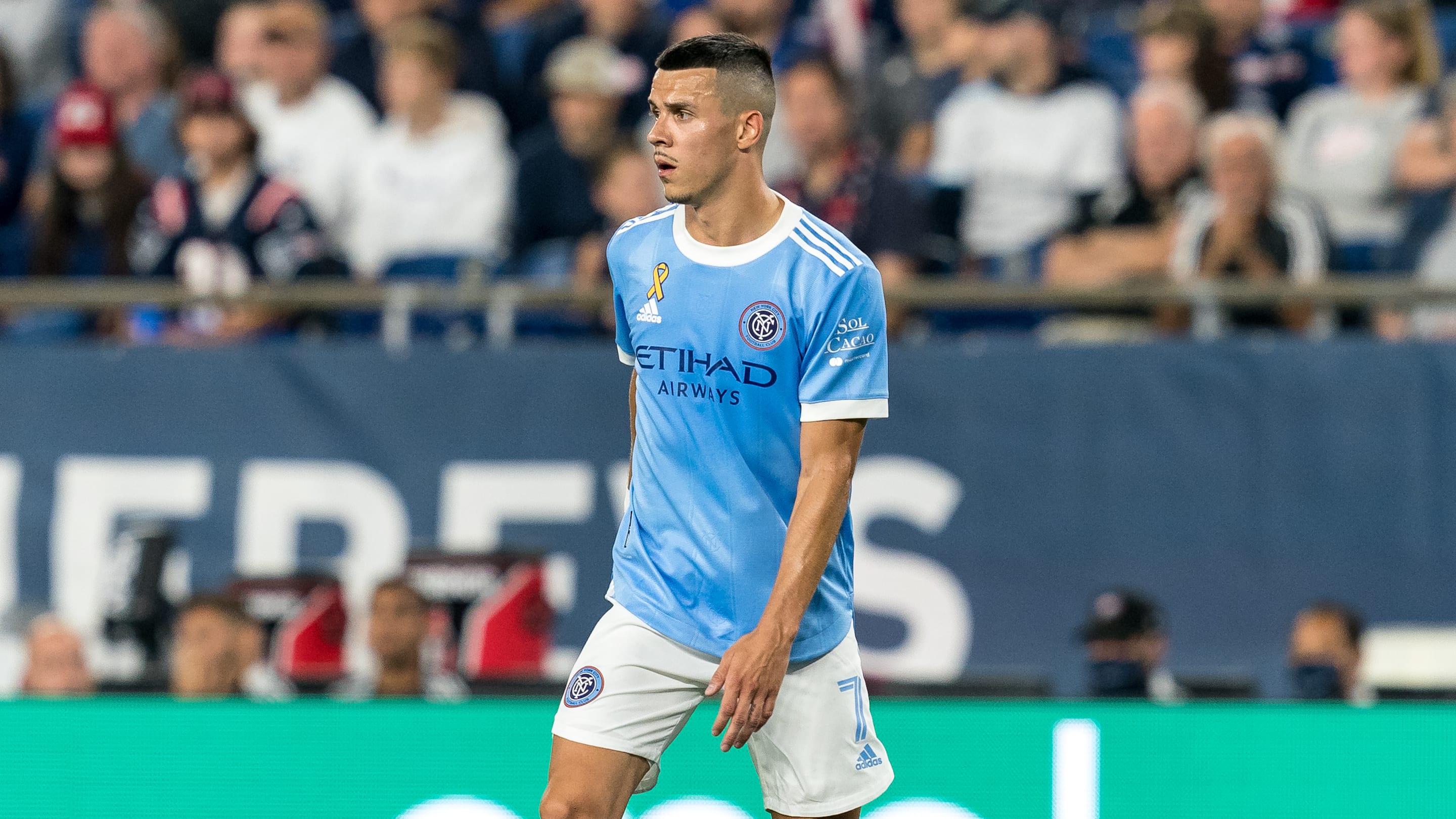 Midfielder Alfredo Morales joined New York City FC in April 2021 with the goal of leading the Eastern Conference side to victory.
"When I started to talk with David Lee and this whole thing came up I was so excited. I wanted to come here to help and lead and support and make everybody around me better so we can win something," he stated.
One year and a record-breaking MLS trophy later, he delivered.
During the 2021 season, the midfielder played an integral role in inspiring NYCFC to reach the MLS Cup for the first time in team history. More than 120+ minutes later, the Eastern Conference side defeated the Portland Timbers in penalties to lift the trophy in the revolutionizing win.
Now, six weeks into their 2022 campaign, Morales believes NYCFC can outdo the rest once again.
"I think NYCFC has the chance to win, and with the potential on this team to dominate this league," he said. "Like in England, Germany, Spain, there are teams that it's clear they will play for the championship. In MLS, It's more everybody is on the same level. I feel that at NYCFC, we have the chance to build something that can be better."
But the pressure is on for NYCFC after a turbulent start to the MLS season. The team has seen only one victory so far, struggling to juggle the Concacaf Champions League with the regular-season games.
The team remains afloat in the international tournament, hosting the Seattle Sounders at Red Bull Arena on Wednesday for the second leg of the semifinal series. Despite the daunting pressure, Morales is not one to shy away.
"If you feel like you have something to lose, it's easy to hide," he said. "It's easy to be like, 'I don't want the ball, I'm not so confident in myself, I don't believe in my qualities or abilities,' it's very easy to go in this direction. I'm trying to tell everybody that these are the moments that matter, where you have to push still. I'm also sometimes frustrated or nervous or not having my best game or whatever, but you have to believe in yourself and have confidence."
"We have an amazing team. So talented and so much quality. I think it's just a matter of time. And it's going to be time on Wednesday," declared Morales.
Should the team overcome a 3-1 aggregate deficit, NYCFC would face a Liga MX rival.