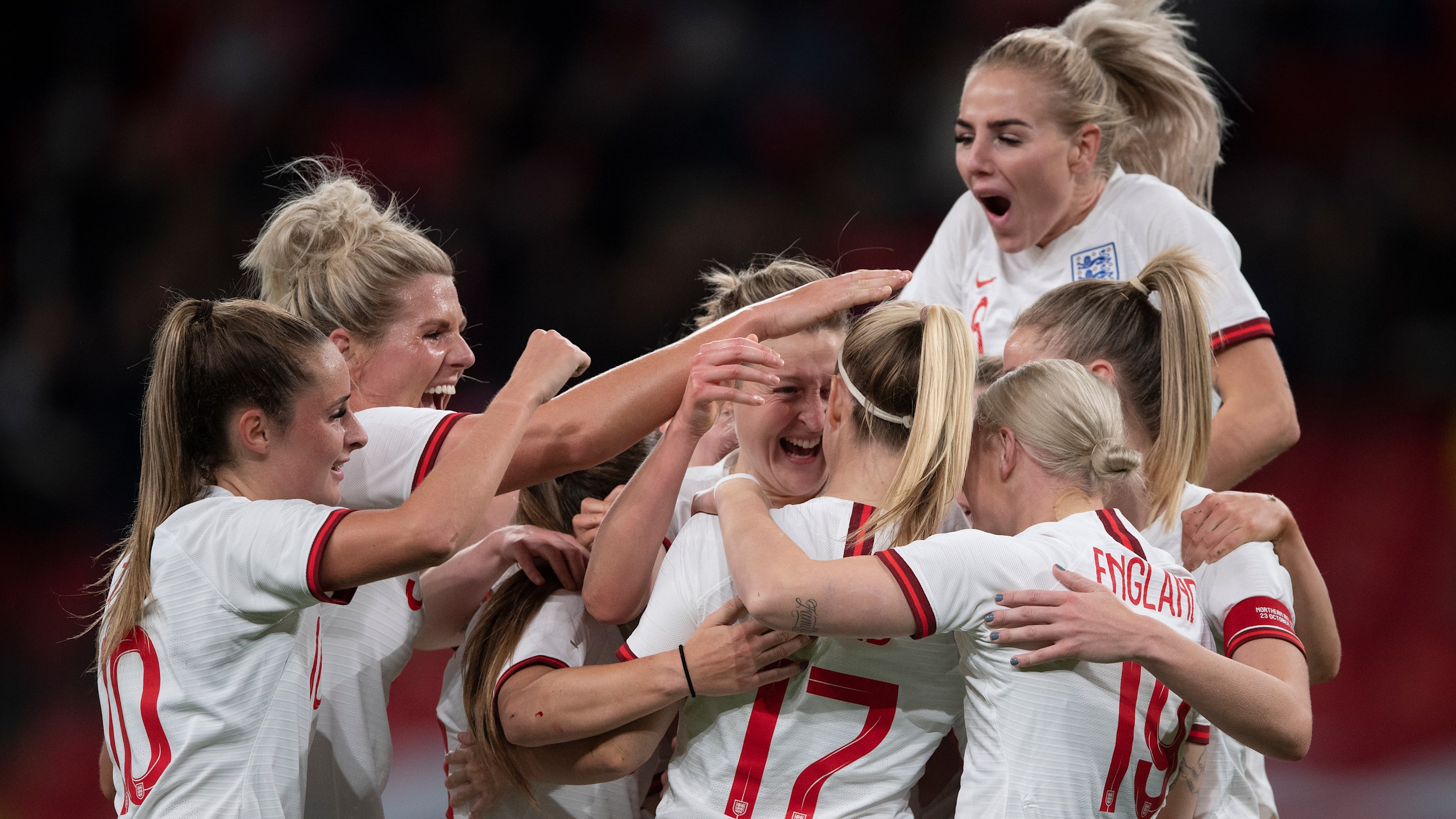 The opening game of Euro 2022 between England and Austria at Old Trafford is now sold out, making it the latest on a growing list at the tournament for which all available tickets are gone.
Euro 2022 stands to be record breaking, with the FA making almost three times as many tickets available than there were at Euro 2017 in Netherlands, which is currently the biggest Women's European Championship there has ever been – but not for much longer.
As many of eight of all 31 games (26%) at this summer's tournament in England are now sold out of available tickets, including the final at Wembley, still around two and a half months before the first ball will be kicked on 6 July.
The opening game at 74,000-capacity Old Trafford is the third of England's three group games to sell out, with high demand for fixtures against Norway at the Amex Stadium in Brighton and Northern Ireland at St Mary's in Southampton also seeing every available ticket bought up already.
Belgium vs Iceland at the Academy Stadium elsewhere in Manchester has also sold out, as has Italy vs Iceland at the same venue, as well as a quarter-final each at the Brentford Community Stadium and Leigh Sports Village.
With the sold out final at Wembley, where the total capacity is 90,000, it stands to set a potential all-time attendance record for a European Championship final – men's or women's.
There was a huge demands for tickets as early as last summer when the initial pre-sale event was opened to fans who had registered interest. A further ticket ballot following in the autumn, with the general sale beginning in late March.
The FA vowed that tickets for every game would be available at each stage of the ticketing process, ensuring that none would already be sold out before the general sale opened, although around 350,000 had already been bought before that point. Once the general sale then did start, all remaining available tickets for the final were sold in just 43 minutes.
Overall, more than 500,000 of all Euro 2022 tickets are priced at £25 or less, with under-16 tickets for a number of games available for as little as £5. That affordable pricing structure has helped drive sales by making the tournament more accessible to a greater number of people.
Euro 2022 tickets remain on sale, while it has revealed that additional tickets for games that are currently sold out could yet be made available, although there are no guarantees – this is likely to be when a resale platform is launched if fans are no longer able to use their tickets.
For more from Jamie Spencer, follow him on Twitter and Facebook!