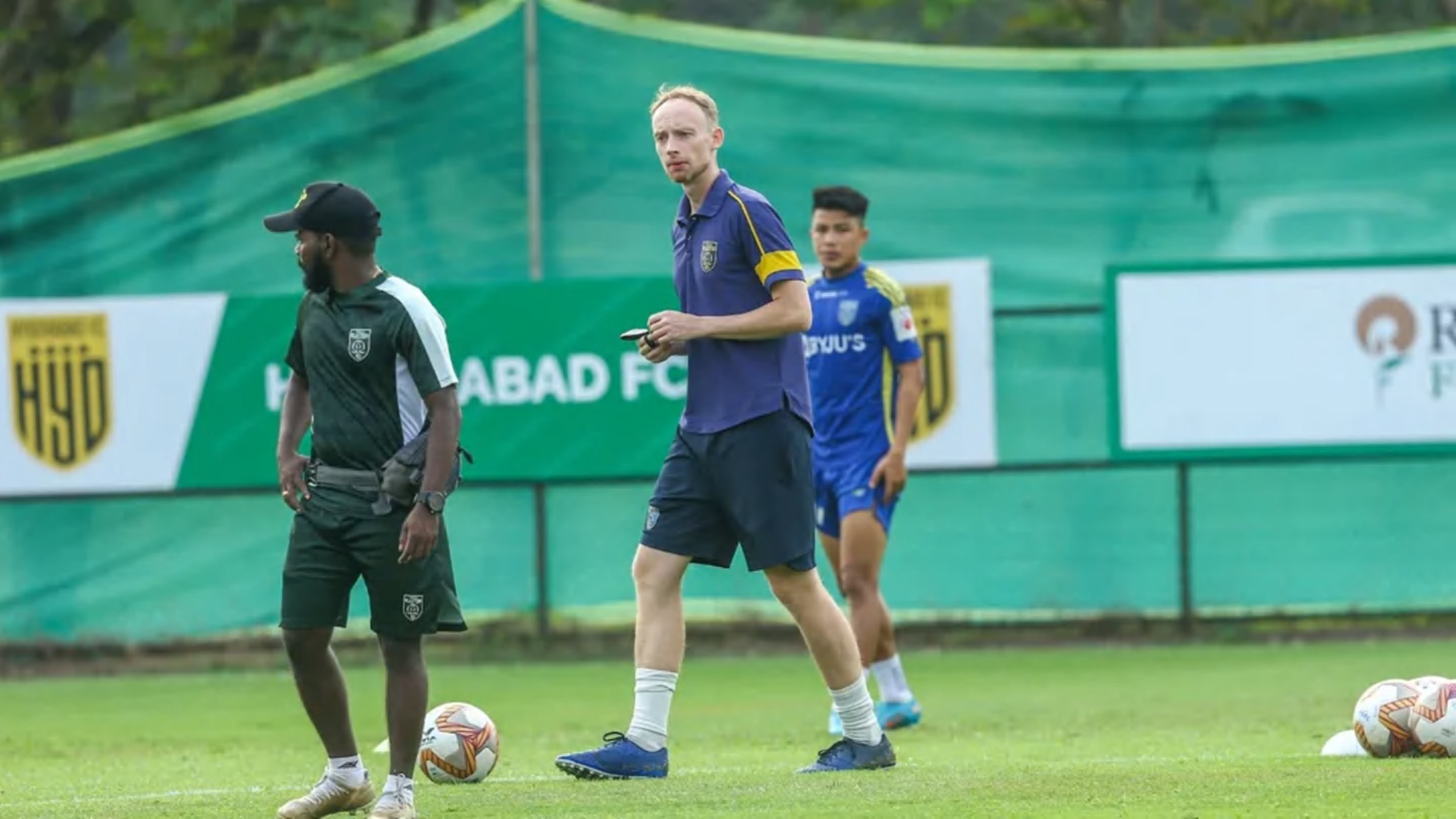 Kerala Blasters FC's reserve team head coach Tomasz Tchorz feels being crowned champions of the first ever Reliance Foundation Development League (RFDL) can further inspire the emerging players to make it into the next step and potentially knock on the doors of first-team football.
Kerala and Bengaluru face each other in a title-deciding clash of the Reliance Foundation Development League on Thursday. Bengaluru (18 points) need to avoid defeat, Kerala have to win the game in order to beat their rivals based on their head-to-head record.
"This is a huge motivation for us. To be champions of the inaugural RFDL," Tchorz told the Indian Super League (ISL) website.
"Bengaluru is a very strong team. They have positive aspects in their team and they are a very balanced team with good players in every position. We will study them and we will be ready," he said.
Speaking about the league, Tchorz stated, "I am very proud to take part in this tournament. The organisation of the tournament is at the highest level, and we can experience the professional environment here. We can see that we are treated in a special way like professionals in football. We have great training grounds to provide sessions, we are playing on really good grounds too.
"This competition is rich with respect to the different strategies that we can use and we can teach players. We can provide players more opportunities to play important games against teams that present a similar quality and similar skills. This is the opportunity that the RFDL created for us," he added.
Bengaluru FC head coach Naushad Moosa cut out an upbeat figure as he revealed his team will go for the win even if they need just one point to claim the title.
"I will be going for a win. We will play the way we play. We want to play attacking football. We don't want to sit back and play for a draw. We will have the same approach."
"When you work with a reserve squad, you need to bring that winning mentality into them. So we will approach the game as we always do with our style," he concluded.