It doesn't even count as an open secret, absolutely everyone knew a couple of days ago from a report by Adrian Wojnarowski that Denver Nuggets' Serbian center Nikola Jokic would win the regular season's Most Valuable Player award for the second year in a row, this Wednesday, the NBA made it official.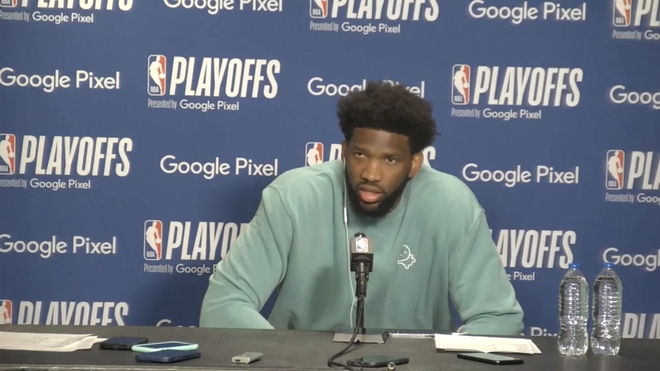 Jokic with 875 points, Embiid with 706
In voting that included 100 of journalists who cover the NBA, Jokic scored 875 out of a maximum possible 1,000 points, including 65 first-place votes, second place in the voting went to Philadelphia 76ers Cameroonian center Joel Embiid with 706 points, including 26 first-place votes, third place went to Greece's Giannis Antetokounmpo, who accumulated 595 points with nine first-place votes.
Other players who scored outstanding points were American Devin Booker of the Phoenix Suns (4th place with 216 points) and Dallas Mavericks Slovenian Luka Doncic (5th place with 146 points).
In the voting, whoever is chosen as first place received 10 points, the second seven points, the third five points, the fourth three points and the fifth one point.
The top three were not born in the United States for the first time
This was a historic vote for the NBA's most important regular season award, as for the first time in history, the top three were non-U.S.-born players, and also the first time for four of the top five.
Before the two consecutive regular season MVP awards for Jokic, Antetokounmpo had won the previous two, being the only two European players to win more than one designation, in fact, before them the only other player from this continent to win it was the German Dirk Nowitzki in the 2006-2007 season.