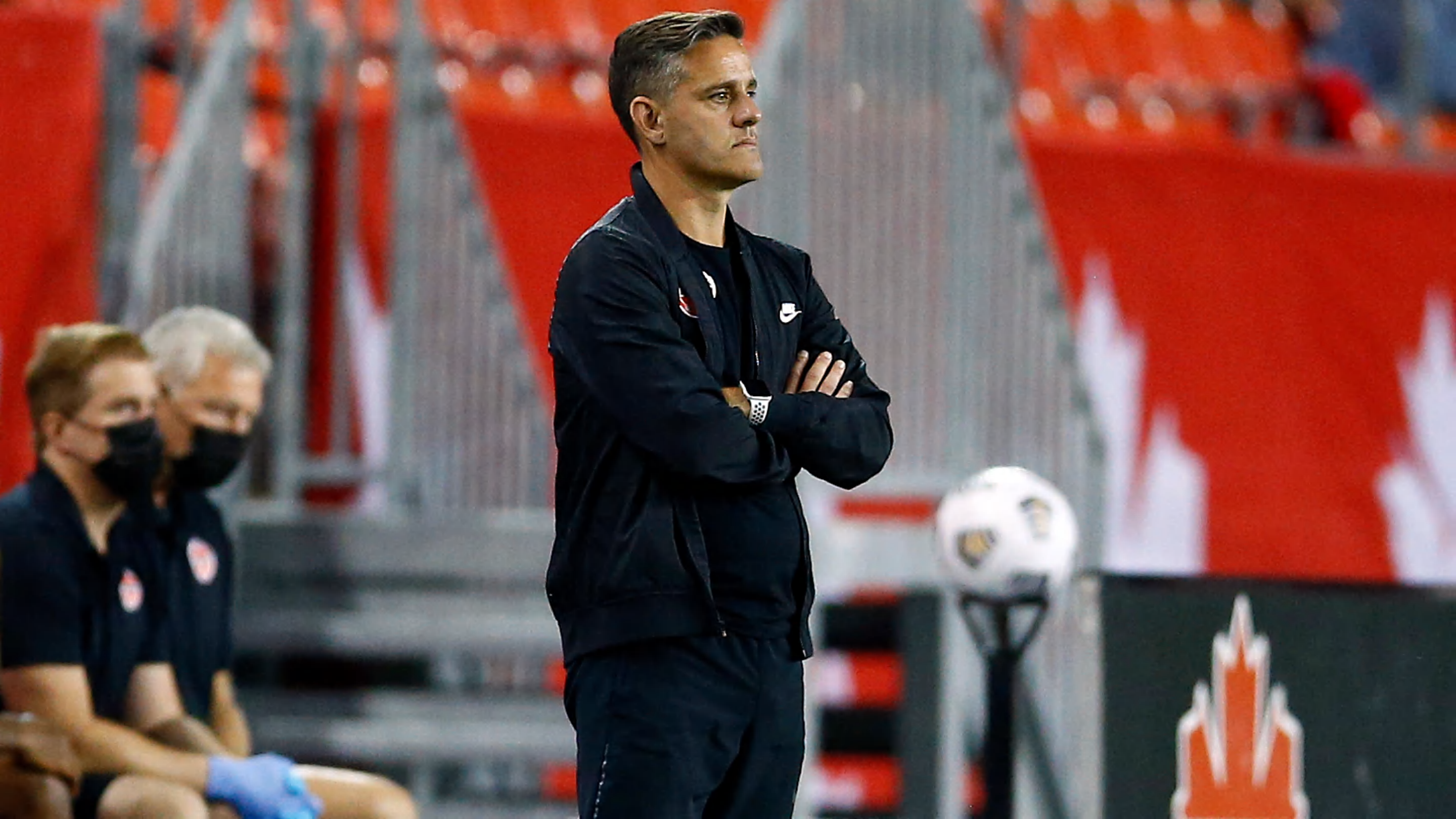 Canada men's national team head coach John Herdman announced the 25-player roster for the June window, with Alphonso Davies and Raheem Edwards leading the list.
The Canadian side will host Iran in a friendly before turning their attention to the Concacaf Nations League, where they face Curacao and Honduras in Group C action.
"These are three opportunities to take steps forward with this group of players in preparation for the FIFA World Cup in Qatar," Herdman said in a statement Wednesday. "Every minute together is crucial as we prepare to work collectively to give us the best chance to perform against some of the world's best on the biggest stage."
"There isn't a minute that can be wasted in this moment. Our group of players that competed across 20 matches as part of FIFA World Cup qualifiers created a foundation of trust, belief, and confidence in each other, so bringing them together and continuing to find that next level will be key to our success in Qatar."
The call up marked Davies' return to international football, after missing out on the team's last six matches with symptoms of myocarditis. Raheem Edwards will also make a comeback to the roster.
He last featured for the Canadian side in 2018, but given his recent success at LA Galaxy, Herdman had no choice but to call him in.
Here is the full CanMNT squad…
Goalkeepers:
Defenders:
Midfielders:
Forwards: