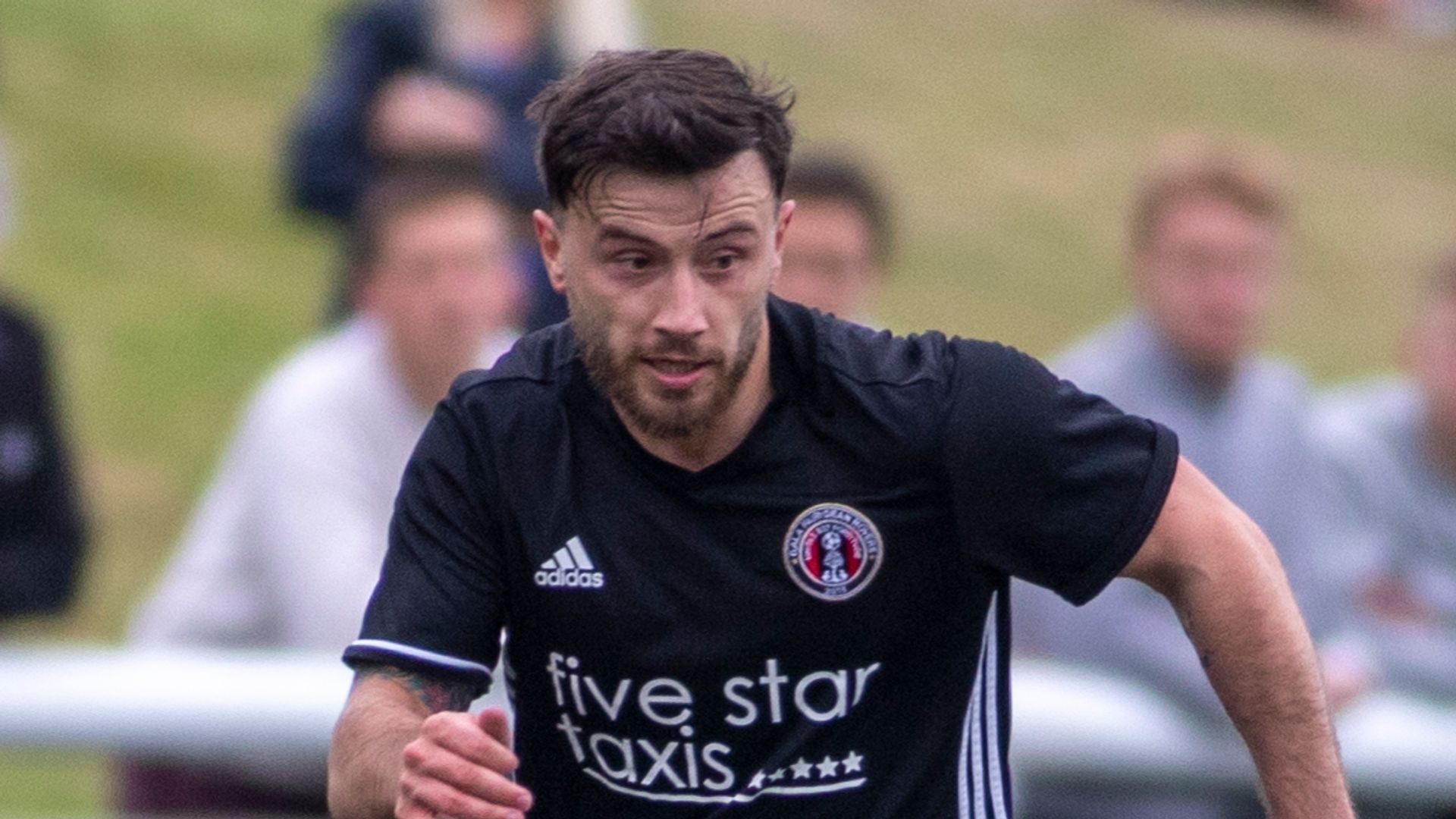 Zander Murray has become the only openly gay player in the men's Scottish Professional Football League after signing for Bonnyrigg Rose.
The 31-year-old publicly announced his sexuality in September last year while playing for Gala Fairydean Rovers in the Lowland League.
Murray started his career in the Motherwell and Airdrie youth academies but played for Broxburn and Pumpherston in non-League set-ups before joining Gala in 2019 and hitting more than 100 goals for the Borders club.
The striker becomes the first openly gay player in the Scottish league since Justin Fashanu, who played for Airdrie and Hearts in the early 1990s.
Murray told his new club's website: "I'm just buzzing to join the Rosey Posey. What a club. I'm now looking forward to getting on to that pitch."
Cinch League 2 side Rose revealed they had fought off competition for Murray's signature, and manager Robbie Horn added: "Zander is a player we've admired for a long time now. We have actually tried to sign him before.
"He's desperate for a crack at senior football and this is probably his last chance. He's quick, strong and scores goals."
After coming out as gay last September, Murray said he wanted to be a role model for others, much like Blackpool's Jake Daniels and Scottish referees Craig Napier and Lloyd Wilson.
He added that he hoped his announcement "helps other players who are struggling".
"It feels like the weight of the world is now off my shoulders," Murray said back in September.
"The reason I have decided to do this now is two-fold. Firstly, I was on holiday recently at a pride event and I have always been that closeted never to go to these things but I loved it.
"The vibe was brilliant and everyone was just being free and happy and it was great to just be me.
"I also want to help other players who are struggling with this as it isn't easy for men, especially footballers to deal with."