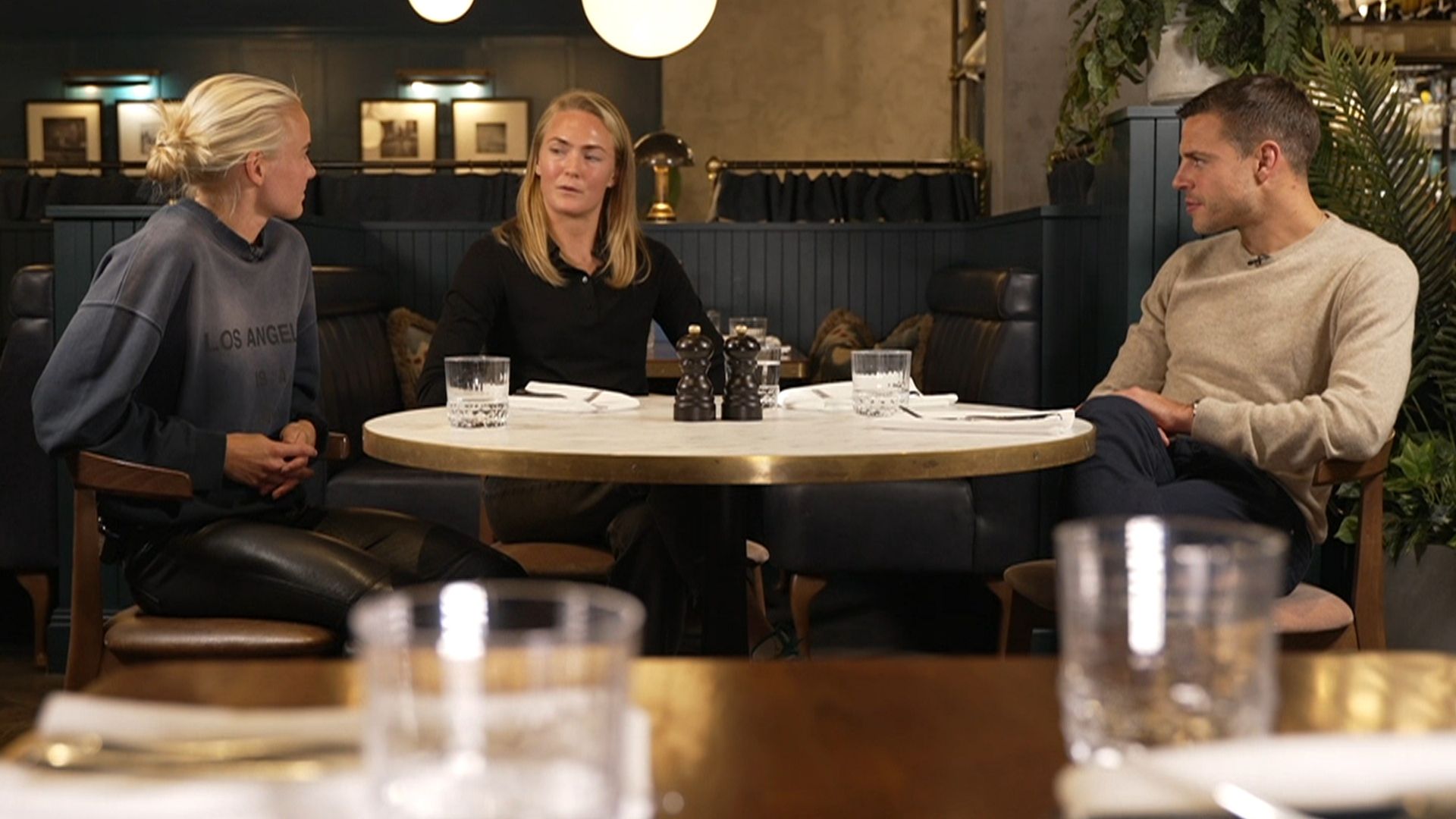 Chelsea captain Cesar Azpilicueta says he tackles comments that are "out of place" aimed at gay friends, adding that he wants to create a "safe environment" at Chelsea for LGBTQ+ players to feel welcome at Stamford Bridge.
In an exclusive interview with Chelsea's Pernille Harder and Magda Eriksson, Azpilicueta spoke to The HangOut – a collaboration between Sky Sports and Ten Toes Media – about LGBTQ+ inclusion at the Blues.
Azpilicueta said: "I have friends that are gay and I would try to help in a way that feels comfortable. If I see or hear comments that are out of place… to tackle straight away.
"The most important thing for me is to try to create an environment where everybody is safe, not only by doing the campaigns that we are doing, which is amazing, but to raise awareness for the world.
"We know how powerful football is, but also on the daily basis trying to create the environment wherever."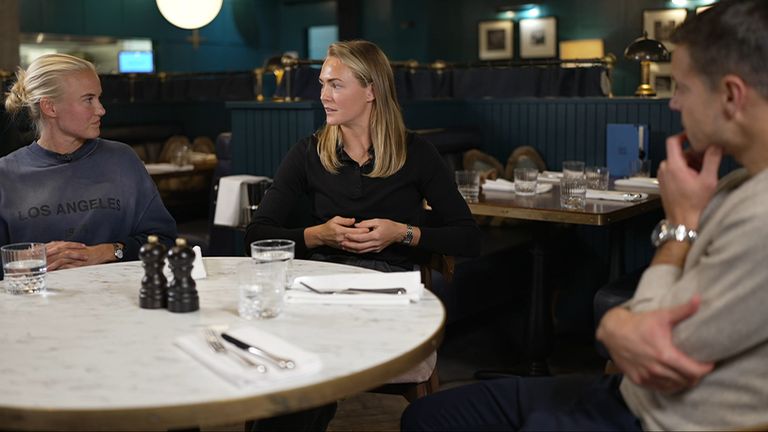 Azpilicueta's opinion and vision, if it comes to fruition, could be a powerful one according to Eriksson and Harder.
Eriksson said: "I can imagine a lot of young academy boys watching this and seeing how you behave, and I think maybe they feel 'okay, maybe there is a place for me in football after all'.
"And I think it's really important that you come here today, and you speak so normally about it, and you're so open about it. I think these are the conversations that, in the end, will help so much."
Last year, Blackpool's Jake Daniels became the UK's first active male professional footballer to come out publicly as gay since Justin Fashanu in 1990, while in 2021 Adelaide United's Josh Cavallo also came out.
Asked whether this had been talked about in the Chelsea dressing room, Azpilicueta revealed: "It was discussed because, of course, it was big news.
"I think it was a great example of bravery, of being himself in this case. But, these kind of things, I think we should normalise when it happens."
Azpilicueta also explored the changes in LGBTQ+ conversation over the years and how education around the issue has improved.
"I can speak about 15 years ago," he said. "But I think if we go back in time, it was different.
"Football, and also the society evolves, and I think maybe football, a long time ago, was a bit more tough.
"It's a way that now you try to make people free and happy to express themselves off the pitch, but also on the pitch.
"I think now education, I'm sure, is different from 10 years ago. And now the kids, I think they are more aware of the situation of how everybody can be themselves and not having any problems.
"I think that's the way moving forward, trying to create that – a place that is for everybody.
"So, why should they stop playing football – because he or she doesn't feel is the right place for them?"
The Spain international joined Chelsea in 2012 from Marseille, and discussed with Harder and Eriksson, who have also played across the continent, about helping new team-mates settle in at the club.
The 33-year-old said: "What I try to do first of all, when they arrive to the dressing room, is to welcome them, to show the place so that they feel at home as quick as possible.
"If they need any help, houses, schools if they had kids, whatever situation because some young players, they come here to London, they come by themselves.
"I think mentality is very important and that you are honest with yourself."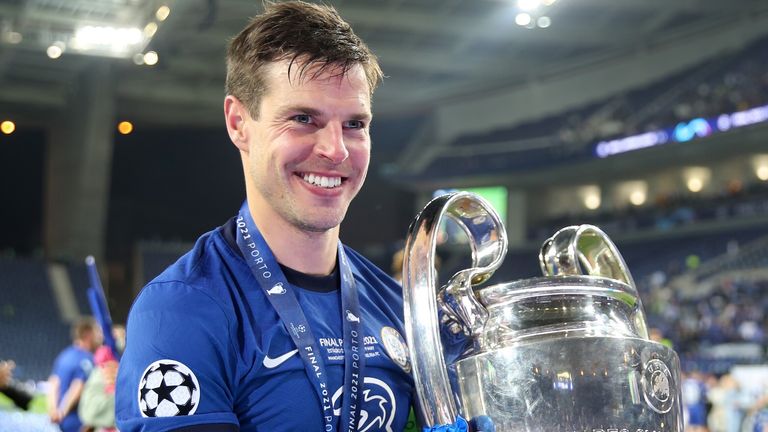 Azpilicueta has a big online presence with 3.5m Instagram followers and 2.7m Twitter followers.
But in 2021, Azpilicueta took part in a three-day social media boycott, alongside fellow players, clubs and governing bodies to emphasise that social media companies must do more to eradicate hate.
In June 2020, he held a training session for young players and their parents at his eSports team, Falcons, in order to prevent hate and offer solutions to online bullying.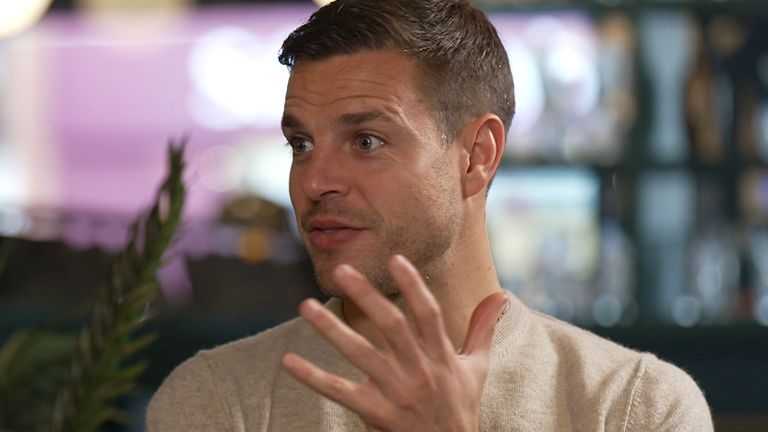 Asked if he reads hateful comments anymore, he replied: "Now that it is a very important theme in social media, like it's very dangerous for people to handle.
"Sometimes you don't need to read or to see if you played good or not, you know if you played good or not.
"I'm more on social media nowadays. At the beginning, when I first joined, I didn't have it and then it's like you had to, because it's a very good way of connecting with the fans all over the world.
"But it's sad that from the platforms, when we had a lot of examples that were really bad we didn't have the response from them as well to help people to be safe.
"You should feel safe in the environment. You should not be afraid of when you click, and what is going to happen, you never know it's like really bad. So, I think lately I left it even more on the side."