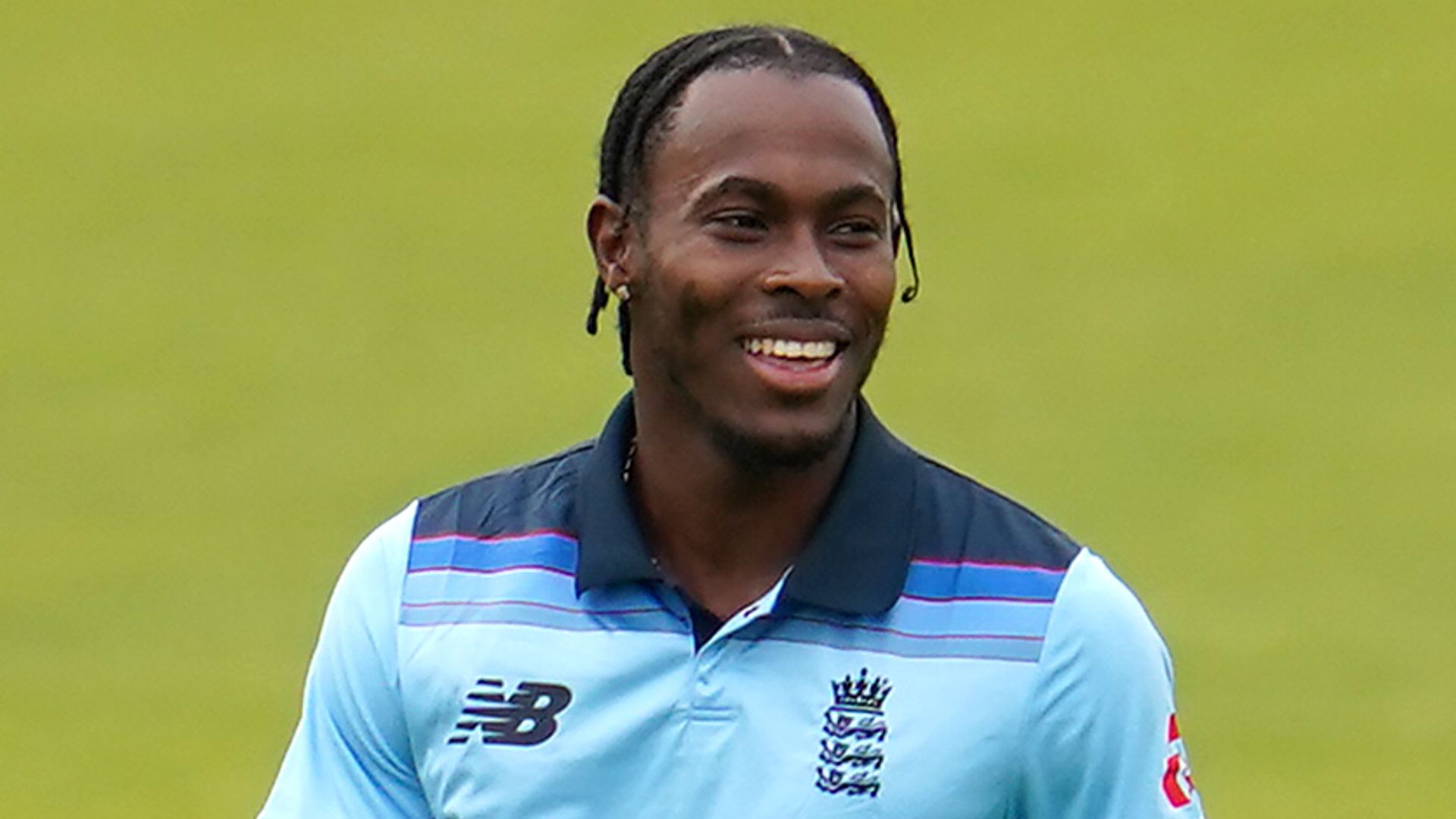 England white-ball captain Jos Buttler says people should not expect "too much, too soon" from Jofra Archer with the fast bowler set for his first international appearance in nearly two years.
Archer, 27, last played for his country in a T20 international against India in March 2021 with his career stalled by back and elbow injuries since then.
The paceman took three wickets on his debut for SA20 side MI Cape Town earlier this month, in what was his first competitive outing since July 2021, and is part of the England squad for the three-match ODI series against South Africa, which starts on January 27.
England's ODIs in South Africa – all live on Sky Sports
1st ODI (Bloemfontein) – Friday January 27 (11am)
2nd ODI (Bloemfontein) – Sunday January 29 (8am)
3rd ODI (Kimberley) – Wednesday February 1 (11am)
Friday 27th January 10:30am
Speaking to Sky Sports, Buttler said: "It is exciting to bring someone like Jofra back into the squad. I played against him in the SA20 and he was getting it down at a fair pace.
"It must have been incredibly tough for him to come back after such a long period of time. When we see him, his performance level is so high but coming back from long-term injuries, don't expect too much from him too soon.
"It is fantastic to see him back on the pitch, doing what he loves doing, and in such a huge year for English cricket, with an Ashes series in the summer and then a [50-over] World Cup later in the year, fingers crossed Jofra will available for all those things."
England are scheduled to play 13 one-day internationals before their World Cup defence in India in October and November – three in South Africa, three on March's tour of Bangladesh and then seven across home series against New Zealand and Ireland in September.
Buttler, who captained England to the T20 World Cup title in Australia in 2022, said: "We don't have many games before the World Cup so they are all crucial for us to try and nail down some positions and give people some confidence in role clarity.
"We have a decent idea of the squad we want to take to the World Cup but there is competition for places and people pushing and that drives people and standards. We have a lot of options and over the next six months it is up to us to nail down what that looks like.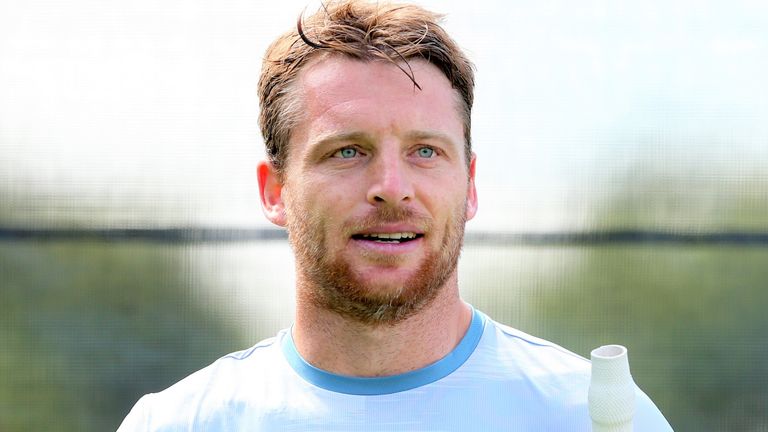 "There are challenges through scheduling and availability of players where you don't get to build up like you did four years ago – I think we played 70 ODIs or something like that before the last World Cup but now there have been fewer games and less time together.
"That's just the way it is, there is no reason it should affect our performance. The series in Bangladesh will be a vital one, probably the only real chance we will get to experience conditions that we might at the World Cup in India."
England's T20 triumph came in a year in which the red-ball side also experienced a revival under captain Ben Stokes and coach Brendon McCullum, winning nine out of 10 Tests, including all three as they swept Pakistan away from home, after adopting an attacking brand of cricket.
Buttler said: "It has opened your eyes, whether you are involved in Test cricket or not, about that positive mindset and removing the handbrake which can constrain you as a cricketer at times. It definitely filters across the England teams and down into the county system as well."
When quizzed on whether he was hoping for an Ashes recall, Buttler – who played the most recent of his 57 Tests in January 2022 – added: "I have not given [playing in The Ashes] any thought at all.
"I am very comfortable with what I'm doing at the moment. It is a great honour to be captain of the white-ball teams. I am enjoying watching the Test team from the sidelines."
Watch the SA20 and England's three-match one-day international series against South Africa live on Sky Sports.