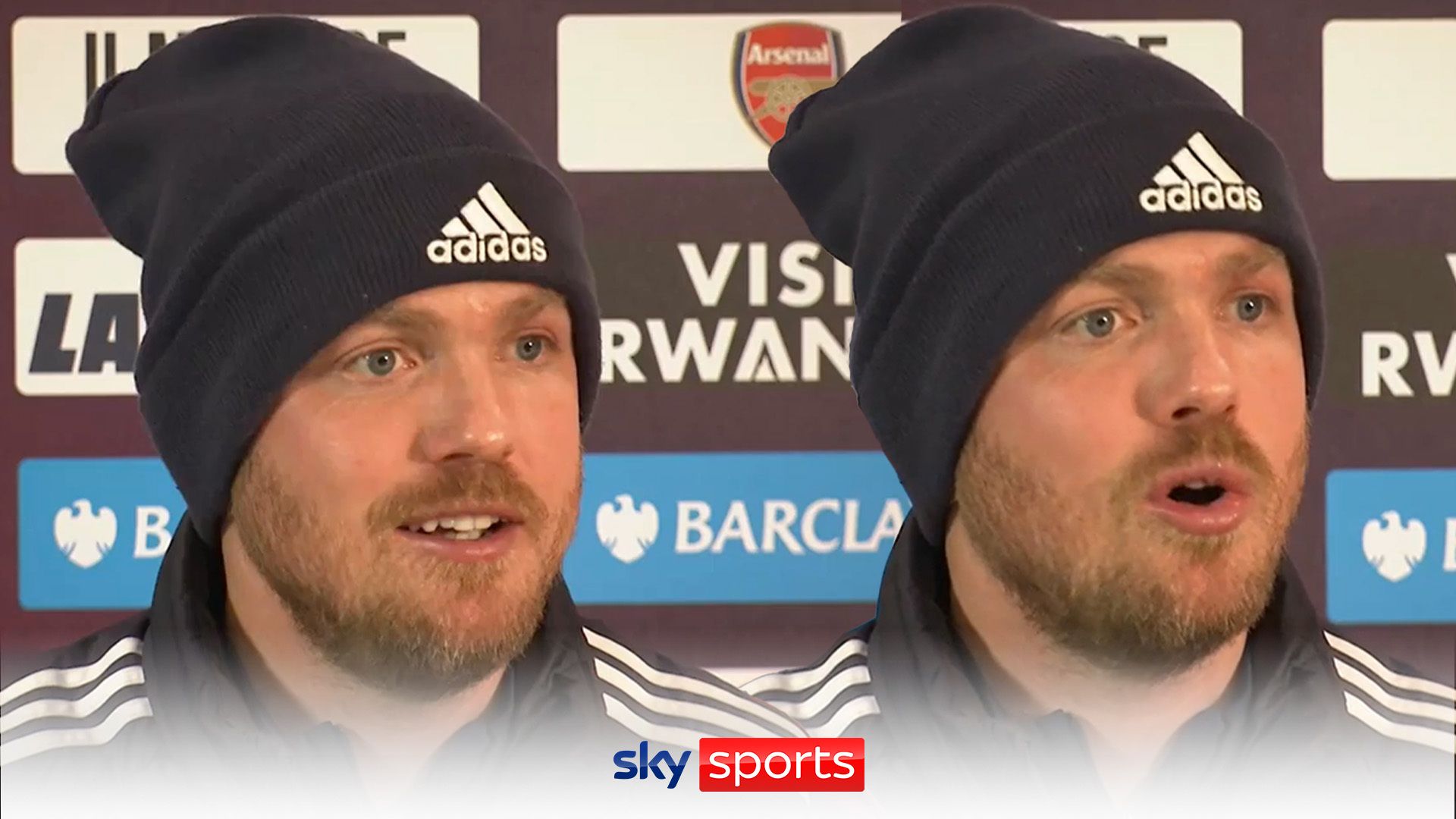 Arsenal boss Jonas Eidevall says a lack of female coaches in the game is a "big problem", describing it as "the most under-tapped resource in professional football".
Eidevall's side travel to Brighton on Sunday, live on Sky Sports from 8.30pm, who last month brought in Jens Scheuer as their new boss as a replacement for Hope Powell.
That left the number of clubs in the Women's Super League with female managers at four out of 12.
When that was put to Eidevall on Friday at his pre-match press conference and he was asked how to try to get more female coaches into the game and coaching in the WSL, he said: "I think the question is wrong – it's not the WSL.
"The problem is that you see, in all the technical staff in all the professional clubs on the men's side, how many female technical staff do you have in the game?
"It's incredible when you see in all other parts of society. You can have female Prime Ministers, you can have female presidents. But you can't have a female coach coaching in the Premier League for some reason? Why?
Sunday 22nd January 6:30pm
Kick off 6:45pm
"I think it has to be the most under-tapped resource that is in professional football, female coaches. There is no reason why you can't be female and be a top coach.
"So you're absolutely right with the numbers, that it's a big problem that there are not more female coaches, but that's not the WSL in isolation – that's the whole game.
"I can't get my head around how that is possible, that still now nothing happens, and that people are very content that nothing is happening."
Eidevall hopeful on striker in January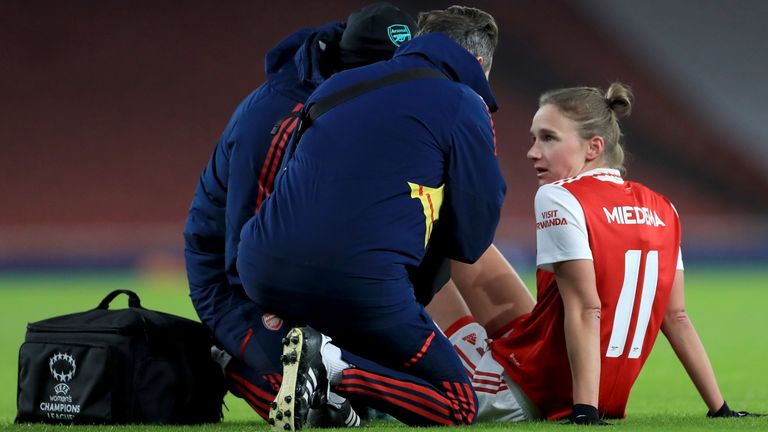 The Arsenal manager remains hopeful that the club can add a striker before the end of the January transfer window.
When asked about a potential acquisition, Eidevall responded: "I hope so."
"I used the word 'prolific' goal scorer [for a January signing] and that is still my plan. A consequence of having Viv [Miedema] and Beth [Mead] injured for the rest of the season is that we have lost a lot of our historical scoring contributions.
"Of course, we can work on ways where we can find that internally but my idea is still that we need to find someone external to help us with that."
Arsenal have already had a busy month. Sabrina D'Angelo, Victoria Pelova and Kathrine Kuhl have arrived at the club, while Giovana Queiroz returned from her loan spell at Everton.
Discussing the teenage forward, Eidevall said: "Gio is a really, really talented player. She is very explosive and good on the ball. I think she can hurt any defence that she can play against.
"What she needs to start games for us is to get consistency in training and to build game minutes. That is what we tried to achieve by loaning her to Everton.
"To be completely honest, I hoped that was going to be the case that when she returned to Arsenal she would be ready to practice fully and to be a 90 minute player with that experience.
"But because our situation changed and maybe how things were at Everton, that is not the case here now. I see all the potential in Gio but maybe we need to be patient and take good decisions.
"I think that will require a little bit of time and big commitment from the staff and the player to get that right."
In terms of outgoings, club legend Jordan Nobbs departed from Aston Villa a few weeks ago and, on Wednesday, Mana Iwabuchi joined Tottenham on loan for the remainder of the season.
Discussing the Japan international's departure, Eidevall added: "Mana needed to be in an environment when she needed to play more and, of course, with a player like Mana there are a lot of interested clubs.
"Then it is not really my business to decide which club we make the transfer to, that is the player's decision and the club that do that work."