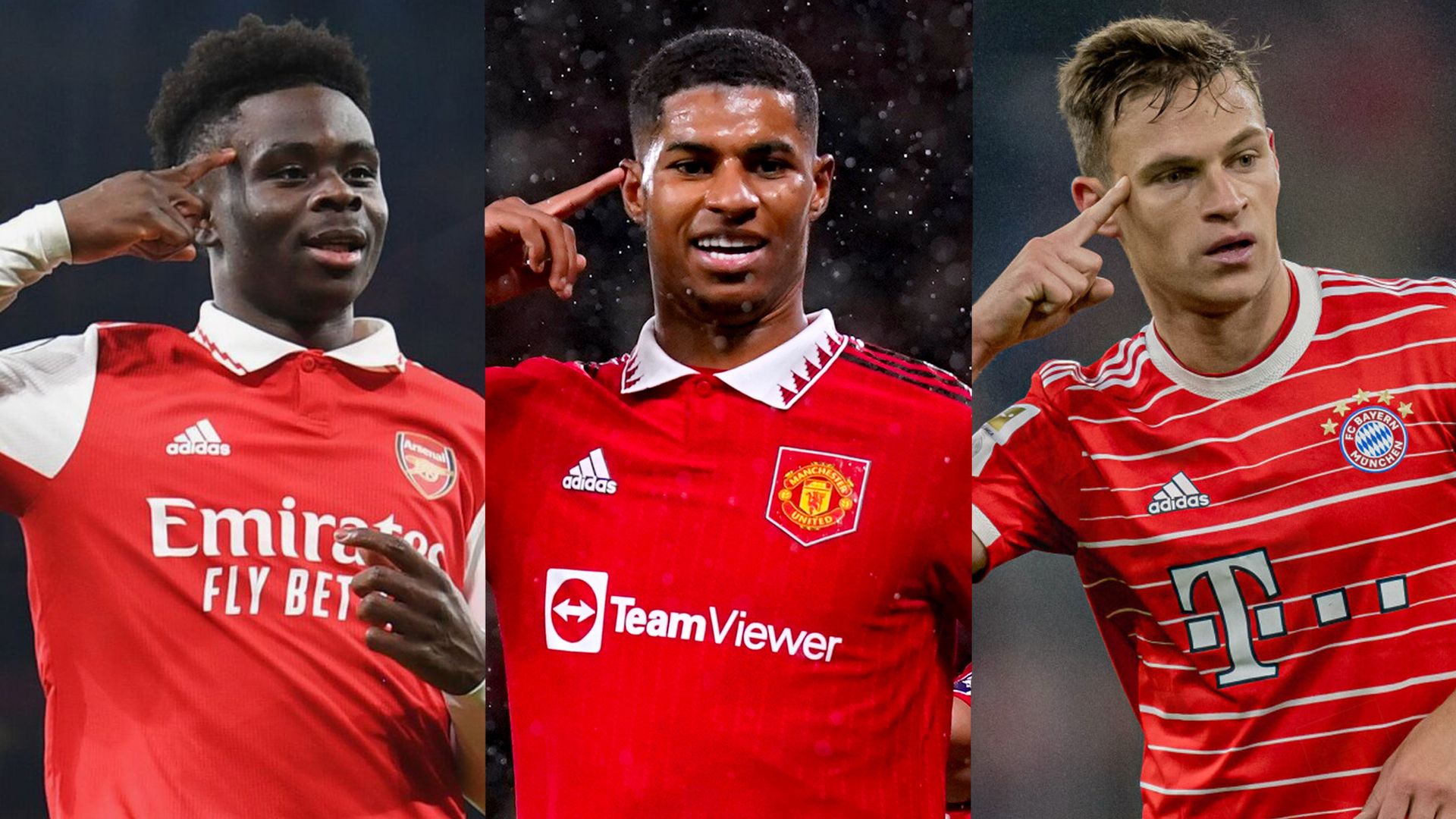 Marcus Rashford is in sensational form for Manchester United.
Since returning from the World Cup, the 25-year-old has scored 10 goals in as many games and taken his tally to 18 for the season.
The England international has already found the net 13 more times than he did during the whole of the 2021/22 campaign and is undoubtedly back to his very best under new United manager Erik ten Hag.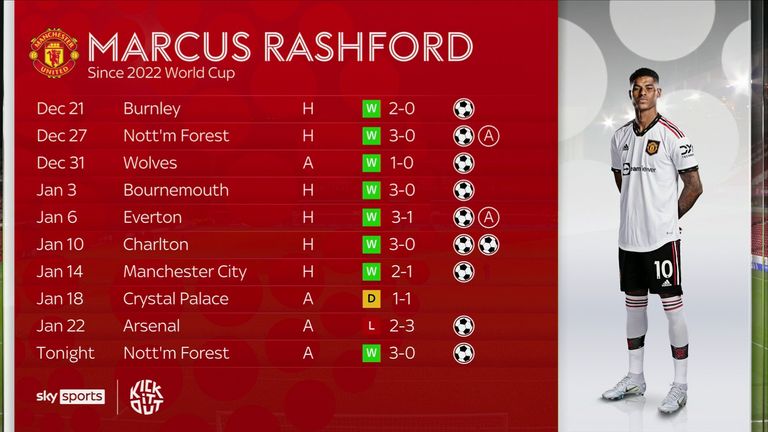 Rashford's latest strike, a stunning solo effort in Wednesday's 3-0 win at Nottingham Forest in the first leg of the Carabao Cup semi-final, has put United firmly on track to appear in next month's Wembley final, but it's not just his goals that have got the football world talking in recent weeks.
Since top-flight football resumed at the end of December, Rashford has adopted a new celebration each time he scores. You've almost certainly seen it, but what does it mean?
A reference to mental health?
Rashford stands still, closes his eyes and points at his temple with his index finger after scoring a goal. While he is yet to explain why he celebrates in this way, it is possibly to demonstrate the clearer headspace he is in compared to last season.
Speaking to Sky Sports in October, Rashford opened up about his feelings and revealed he had struggled with his mental health during the 2021/22 campaign, which impacted his performances on the pitch.
"I was struggling at times with more mental things," Rashford said after scoring United's winner against West Ham.
"It wasn't really my own performance but other things off the pitch. That's the biggest difference from last season.
"Too often last season, I wasn't in the right headspace for games. I wasn't surprised by some of the stuff that was happening."
Rashford's goal against the Hammers on October 30 was his 100th in a United shirt and he has kicked on impressively since then. His new celebration could suggest how the dark times he mentioned are behind him.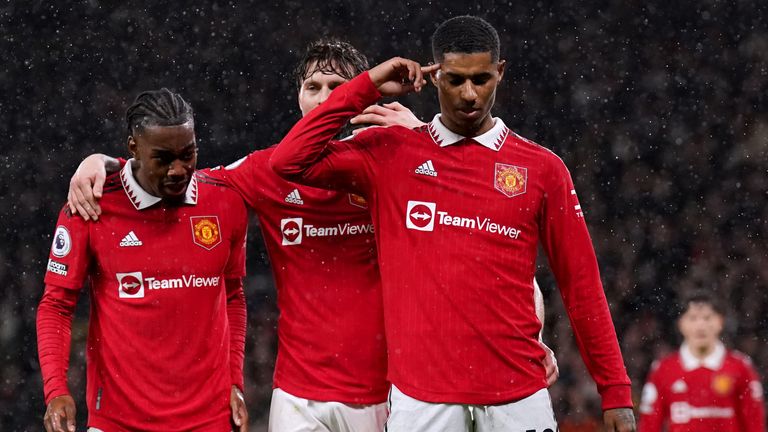 Rashford's celebration inspiring others
Although the exact reasoning behind Rashford's celebration is still unclear, it has appeared to inspire other professional sportspeople around the world – not just in football.
Arsenal winger Bukayo Saka also pointed to his head after scoring against United in the Premier League last Sunday, while Newcastle midfielder Joelinton celebrated in a similar way as Newcastle beat Southampton in the first leg of their Carabao Cup semi-final.
Wednesday 1st February 7:00pm
Kick off 8:00pm
Joshua Kimmich celebrated in the same fashion after his stunning 90th-minute strike rescued a draw for Bayern Munich against Cologne in the Bundesliga on Tuesday. Before that, Chesterfield's Armando Dobra copied Rashford's move during a 3-3 draw with West Brom in the FA Cup third round.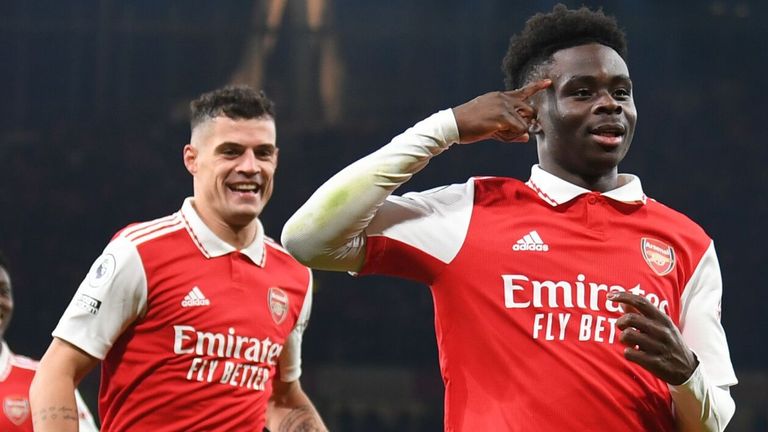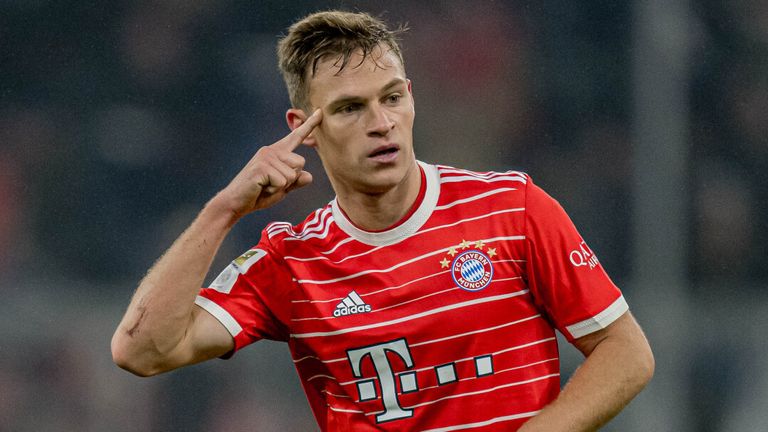 Away from football, England fast bowler Jofra Archer put his finger to his head and closed his eyes after taking a wicket in South Africa's SA20 competition.
With Rashford in the form of his life and others taking notice, his inspirational celebration shows no signs of disappearing any time soon.