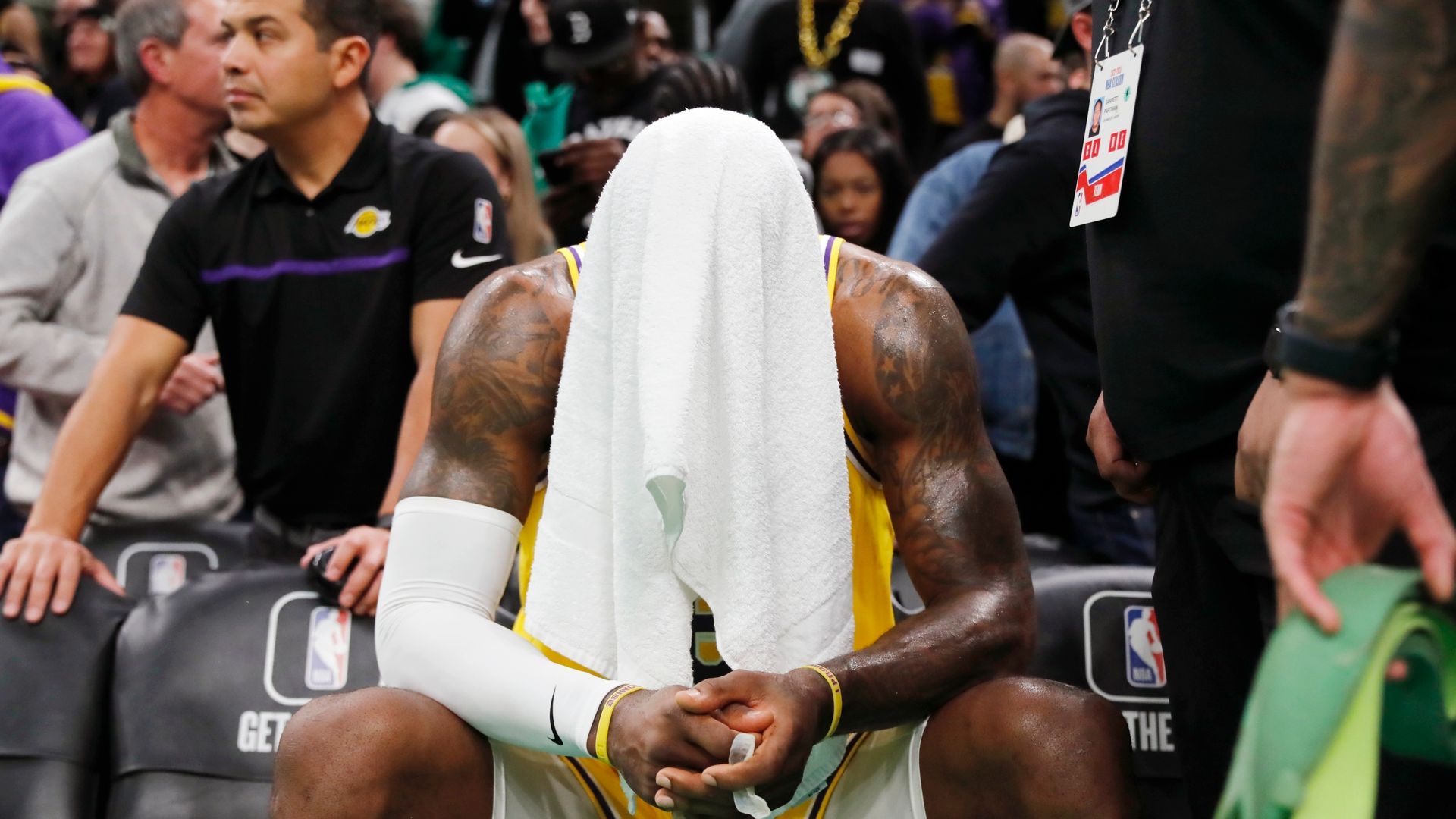 LeBron James produced a swashbuckling performance against the Boston Celtics, notching another 41 points. Yet that would mean nothing to the 38-year-old as his LA Lakers side were denied victory as referee Eric Lewis 'missed a play' where James was fouled by Jayson Tatum.
The Lakers were rightfully enraged, particularly guard Patrick Beverly who grabbed a courtside camera in an effort to show referee Eric Lewis what everyone who had watched the replay already knew: James had been fouled on his missed layup at the end of regulation by Jayson Tatum.
Instead of getting the call, Beverly drew a technical foul that gave Boston the lead to start overtime and the Eastern Conference leaders went on to beat Los Angeles 125-121 on Saturday night.
In the aftermath of the game, in the official pool report, referee Eric Lewis admitted there was contact from Tatum on James' drive.
"At the time, during the game, we did not see a foul," Lewis said. "The crew missed the play."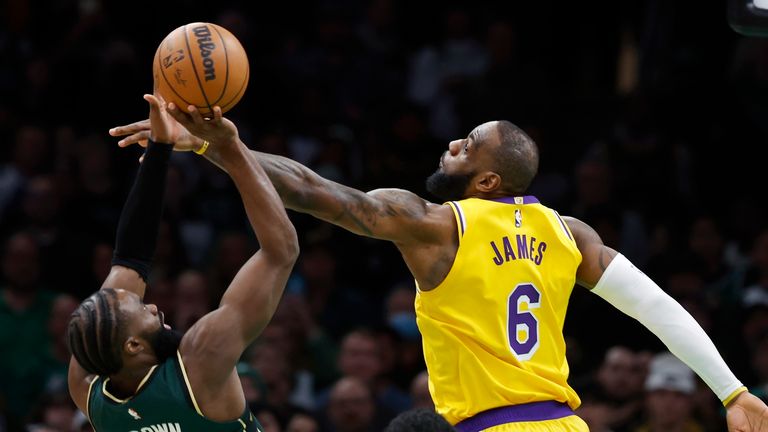 It was a bittersweet night for the Lakers. On one hand, they had been right all along. But the dispirited feeling that follows a wrongful defeat makes it harder to swallow.
"I don't understand. I don't understand what we're doing, and I watch basketball every single day," James, who sat with a towel covering his head during overtime and barely looked up as he spoke from at his locker.
"I watch games every single day and I don't see it happening to nobody else. It's just weird."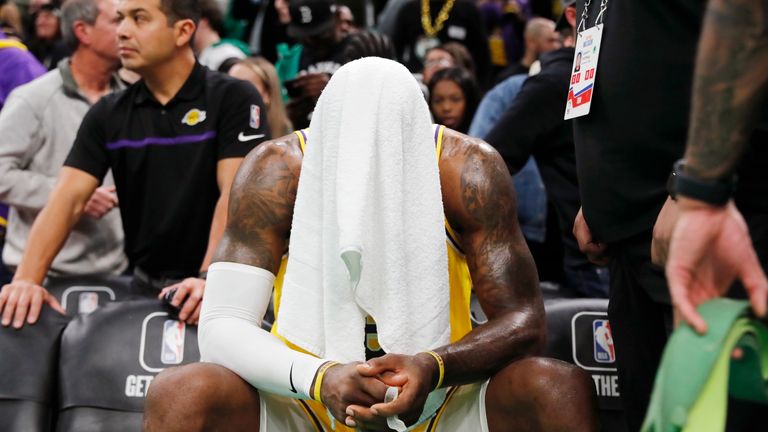 "The best player on earth can't get a call. It's amazing," Lakers coach Darvin Ham said. "As much as you try not to put it on the officiating, it's becoming increasingly difficult."
Though he appeared dismayed on the sidelines, James left the court simmering having missed the layup, and then was unable to stop Boston powering their way to a controversial win at the other end of the court.
Tatum, nor team-mate Jaylen Brown, felt particularly sorry for their opposition in regards to how the game panned out. How could you, if you were leading the Eastern Conference, and the league as a whole?
"That was just the craziness of the game," Brown said. "It looked like they might have missed a call on their end toward the end of the game. But that's just life. They'll be alright."
The Lakers' Anthony Davis had a different idea: "We were cheated in the final possession".
Whether his team will be alright relies heavily on the Lakers presence in the play-in and playoff tournaments, making every win, and every missed opportunity, potentially crucial.