NBA legend Shaquille O'Neal has battled some great difficulties while making a name for himself in the basketball world. He grew up in humble surroundings without a biological father and his step-father has played a huge role in shaping the former NBA champion. Apart from guiding Shaq on the right path, it seems O'Neal's stepfather also pushed him to perform better. Sergeant Phillip A. Harrison is an Army veteran and he was never convinced by his son.
Although Shaq was one of the best players in his college, it seems his stepfather was never happy. On the latest episode of The Big Podcast with Shaq, the Los Angeles Lakers legend detailed growing up with his stepfather.
Shaq's father was never convinced by his son's performances
7-foot- 1 inch tall Shaq was one of the biggest basketball sensations in the country during his time in high school and college. However, his stepfather pushed him to work harder and cross his limits every day.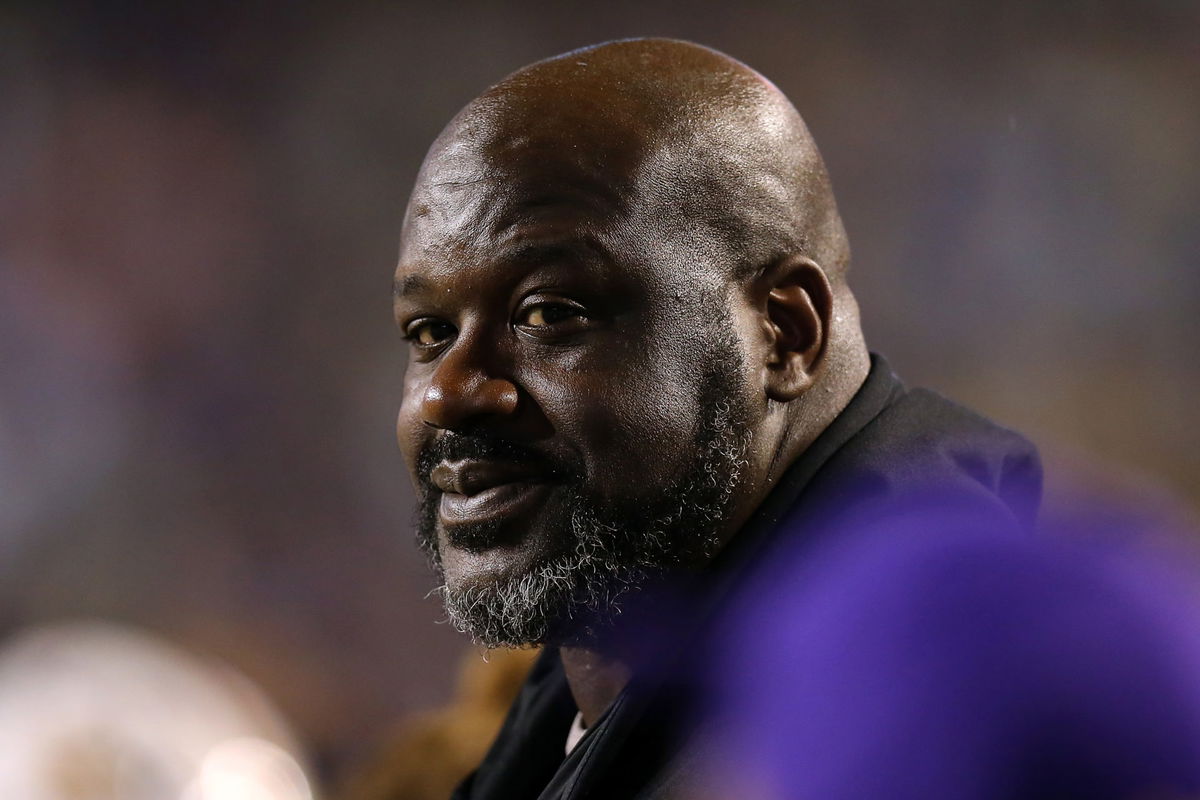 In fact, even if Shaq made 50 points in a match, Phillip Harrison wasn't convinced. He brought forth his son's mistakes during the game and motivated him to work harder.
On the latest episode of The Big Podcast with Shaq, the former NBA champion said, "I could have 50 points, but if I missed 10 free throws and I called him, he would say 'you should have 60'. It was never a great game like, 'oh you had 50 but you missed 10 free throws'. 50+10 is 50 in everybody's math class you stupid motherf***er."
READ MORE: Snide Comment on Japanese Player's Face Might Land Shaquille O'Neal in Trouble
Thanks to Shaq's hard work, dedication, and also his parent's efforts, he ended up being one of the greatest athletes in the sports world. Even to this day, the Los Angeles Lakers legend has a lot of respect for his parents, specifically his mother.
Shaquille O'Neal once rebelled against his father
Life at LSU wasn't easy for Shaq. The games were usually very rough which increased the chances of a fatal injury while still very young. Therefore, Shaq's career could have ended before it even started.
After failed attempts at going pro, the former MVP rebelled against his own father. He said,  "Go home. Same Argument. Man, f**k that. They f***ing me up in school. I'm going", as revealed in the recently released 'Shaq' documentary. Nevertheless, Shaq would make the right call at going pro and would go on to script history in the game of basketball.
WATCH THIS STORY: Kobe Bryant, Dwight Howard—all the coaches and players Shaquille O'Neal had feuds with
What is your favorite memory of Shaquille O'Neal? Let us know in the comments down below.
The post "50 + 10 Is 60 in Everybody's Math Class You Stupid Motherfuc*er": Millions Earned by Son Shaquille O'Neal Held Little Value for Result Focused Sergeant Harrison appeared first on EssentiallySports.