Gayle King, the editor of Oprah Daily and the popular host of CBS Mornings recently had a sneak peek into Serena Williams' life. Post-retirement, as Serena hates to call it, her life looks fulfilled and happy, just like it did on the court. Only in a newer dimension. The tennis legend is quite open about her personal life on social media.
While Gayle did talk to Serena about how life was going off the court, she threw a little twist in the mix. There is some exciting news brewing for Super Bowl and Serena fans alike- as Gayle hints. A clip of their conversation is on Twitter and fans cannot seem to get enough of it.
Gayle King unveils exciting information about Serena Williams in a recent interview
Serena Williams is currently living in Florida with her husband Alexis Ohanian and daughter Olympia. While fans and followers regularly enjoy the cute antics of little Olympia that her parents post on social media, they also want inside information into what Serena is going through since the US Open 2022.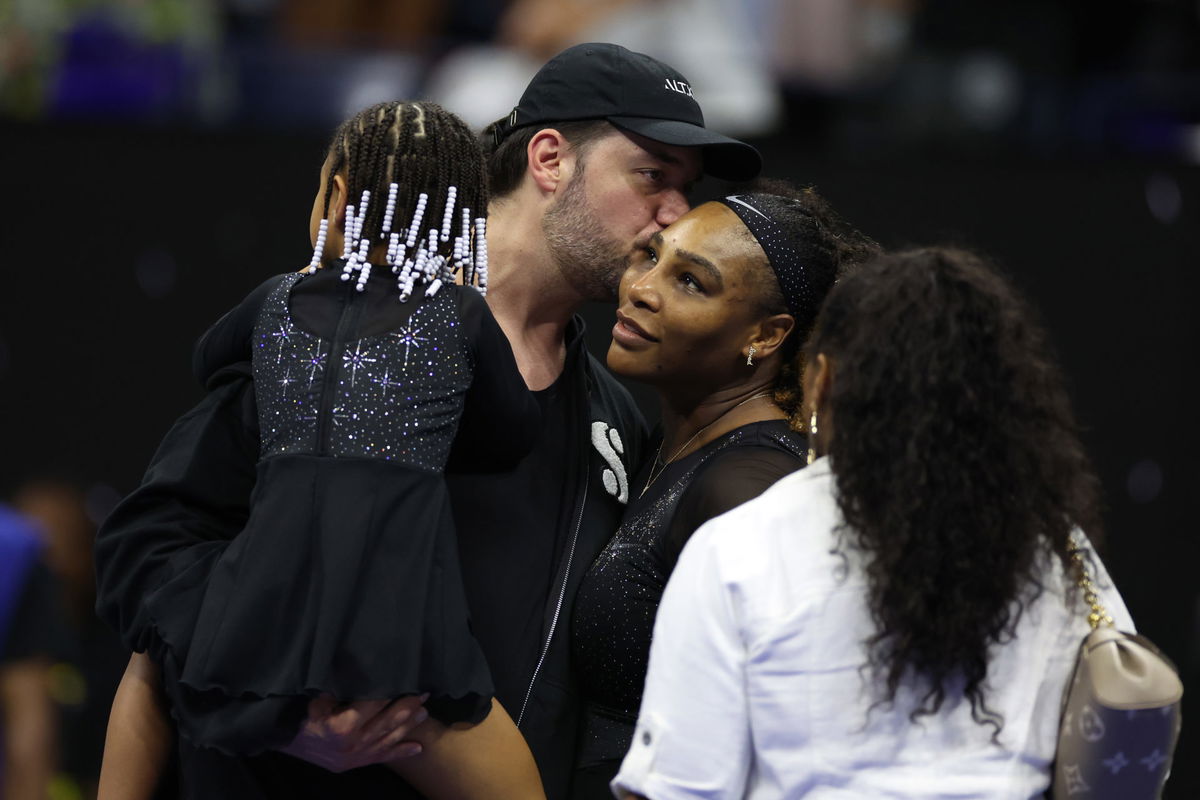 With Serena Williams, nothing is predictable. And she knows it. While talking about her life after tennis, Serena tells Gayle, "I feel like when you retire, it's different."
She talks about not just retirement from tennis, but in general. "Your gloves, your club, your racket, or whatever it is or your computer. You just relax and you go. And you basically take life in, and that's not just what I'm doing."
TUNE IN: @serenawilliams and @alexisohanian take @gayleking on a tour of their Florida farm to discuss family and life after tennis — plus a Super Bowl surprise, tomorrow on #CBSMornings. pic.twitter.com/d2y21TJjTy

— CBS Mornings (@CBSMornings) January 31, 2023
For a billionaire tennis legend who has scripted her name in history, it is no surprise that life has many beautiful things to offer. Coupled with the fact that she has a beautiful family, Serena really lives the dream. She elaborates, "I feel like for me, retirement is such a big word for someone at my age. And I was just like – I don't think that really fits me."
Read more: Serena Williams-Invested $4.2 Billion NFT Platform Signs Historic Deal With $9 Billion Soccer League Despite Crypto Downturn
She says with a laugh, "I never fit in a box anyway, never, I just need to have an arm out of the box or a leg."
Gayle compliments the end of this sentence and agrees with Serena. The former world no.1 is not just an inspiration in tennis. She is a role model for businesswomen and fashion icons alike.
At the end of the interview, Serena has also thrown in a piece of super interesting news concerning the Super Bowl. As Gayle is yet to reveal, this news might mean a lot to Serena fans when they tune in to CBS tomorrow morning!
Watch this story: Serena Williams' and Natalie Portman's Success With ACFC Inspires Another Female Led Group to Invest in Women's Soccer
The post 'I Never Fit in a Box' – Serena Williams Gets Refreshingly Candid About Her 'Evolution' as She Teases Gigantic Super Bowl Update appeared first on EssentiallySports.