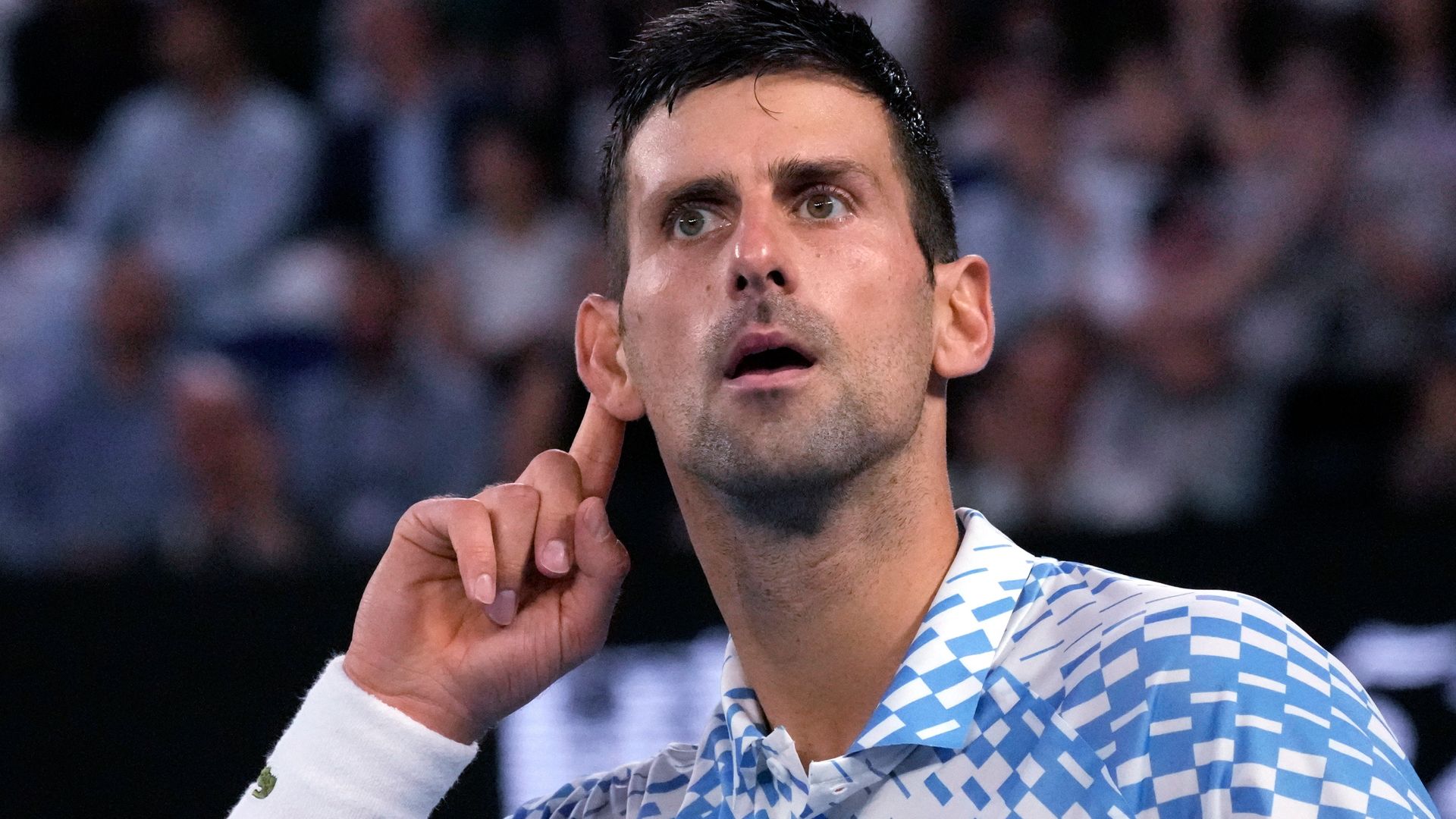 Novak Djokovic played with a three-centimetre (1.2 inches) tear in his hamstring during his run to a record-extending 10th Australian Open title, tournament director Craig Tiley.
The Serbian, who suffered the hamstring injury en route to winning the warm-up title in Adelaide, was in discomfort during his second-round match against Frenchman Enzo Couacaud but managed to recover before going strapping-free to beat Stefanos Tsitsipas in the final.
Djokovic's victory earned him a 10th Australian Open title and drew him level with Nadal at the top of the all-time
men's standings on 22 Grand Slam titles.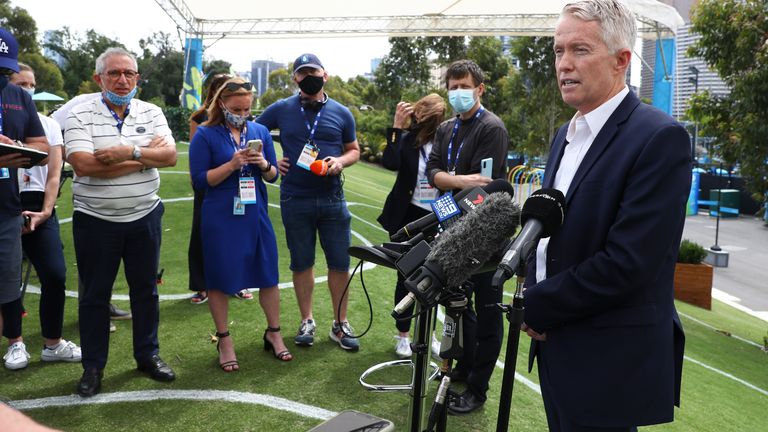 He's remarkable, to deal with it extremely professionally.
"This guy I did see, he had a three-centimetre tear in his hammy," Tiley told SEN Sportsday. "Absolutely (I saw the scans), the doctors are going to tell you the truth.
"There was a lot of speculation about whether it was true or not, it's hard to believe that they can do what they do with those kinds of injuries.
"He's remarkable, to deal with it extremely professionally."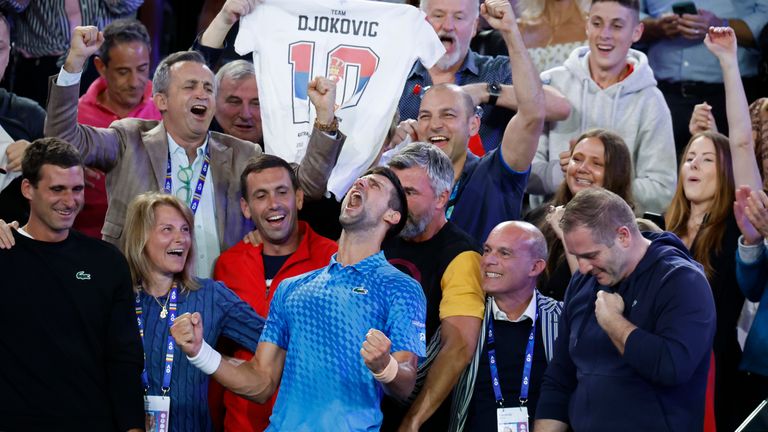 Djokovic's coach Goran Ivanisevic said after the final that he battled the injury, which would have forced most players to quit.
"He's so focused on everything he does, with every single minute of the day," Tiley added. "That's what he eats, what he drinks, when he does it, how he does it.
"There's no breakdown or mental breakdown in anything that he does. He's been through a lot and to win 10 Australian Opens, I don't think that's ever going to be repeated. He'll hold a significant place in the history of the Australian Open."
Djokovic has previously hit back at critics accusing him of "faking" his hamstring injury during the Grand Slam in Melbourne by saying it added to his motivation to win the title.
Speaking to Serbian media, Djokovic said: "I leave the doubting to those people – let them doubt.
"Only my injuries are questioned. When some other players are injured, then they are the victims, but when it is me, I am faking it. It is very interesting. I don't feel that I need to prove anything to anyone.
"I have got the MRI, ultrasound and everything else, both from two years ago and now. Whether I will publish that in my documentary or on social media depends on how I feel. Maybe I will do it, maybe I won't.
"I am not really interested at this point what people are thinking and saying. It is fun, it is interesting to see how the narrative surrounding me continues, a narrative that is different compared to other players that have been going through similar situations.
"But I am used to it and it just gives me extra strength and motivation. So I thank them for that."