Martina Navratilova, the 59-time Grand Slam champion, shocked the world with her latest health update. Recently the former World No.1 revealed the dreaded diagnosis, 'double whammy' as she put it. Navratilova is undergoing treatment for both throat and breast cancer. And surprisingly, Navratilova was declared cancer-free, decades back.
Hence, it's only natural that the fans of the Czech-American tennis player wish for her speedy recovery. And in a similar incident, while answering the question of one fan on health; Navratilova addressed the concern of another ardent fan regarding her health.
Martina Navratilova's soothing reply to an ardent fan's concern
Despite the tough treatment that Martina Navratilova is undergoing for her disheartening diagnosis, she doesn't hold back while addressing the concerns of fans or answering their questions. And recently, a similar incident happened, as Navratilova took to Twitter to answer a question regarding quarantining herself, i.e. if she tests positive for the Covid-19.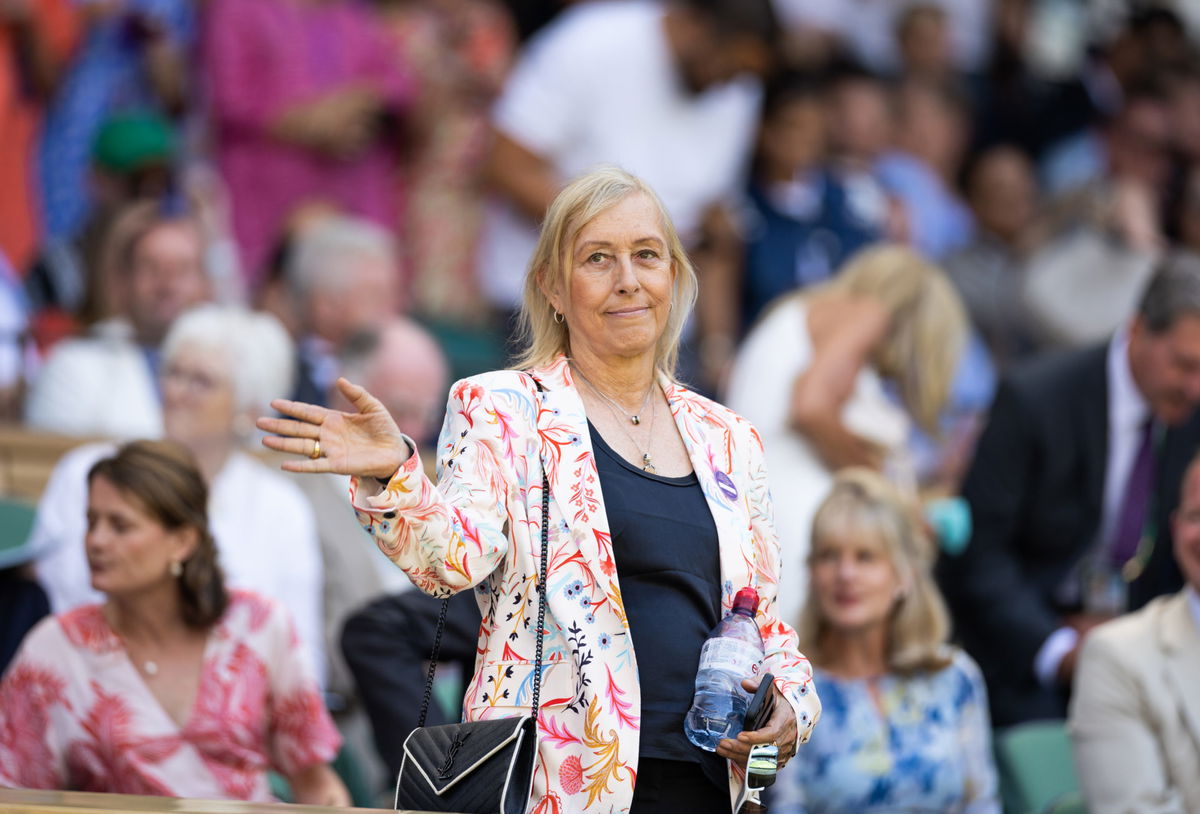 However, in the same thread, there was another fan of the Czech-American tennis legend, who was concerned about the health of the 66-year-old. While asking Navratilova about her health, the fan also tried to pass her some positive power. She tweeted, "How are you @Martina? Just remember, nothing can beat YOU."
Dive Deeper-  66-Year-Old 'Fighter' Martina Navratilova Raring to Go for Treatment as She Makes Heartening Vow to Her Colleagues
To which the tennis legend replied, "Hanging in there, thanks:)"
Hanging in there, thanks:)

— Martina Navratilova (@Martina) January 31, 2023
Undoubtedly, everyone wishes for the 59-time Grand Slam champion's speedy recovery. However, Navratilova has not let her diagnosis and the tough treatment dampen her spirits; as she enjoys every moment with her friends and family.
Martina Navratilova becomes her wife's tennis coach despite her diagnosis
After the 'double whammy' diagnosis, Navratilova is spending some quality time with her wife and pets. And in one instance, she shared a post on Instagram, coaching her wife, Julia Lemigova, to hit a perfect volley. And as expected, the model wife of the best all-format player of all-time was a fast learner; as she hit multiple perfect volleys right after Navratilova coached her.
WATCH THIS STORY: Martina Navratilova scoffs at Roger Federer's Laver Cup for their outrageous prices 
What are your thoughts about Martina Navratilova's diagnosis? Do let us know in the comments!
The post Martina Navratilova's Reassuring 4-Word Message to a Concerned Fan Will Win Your Hearts appeared first on EssentiallySports.