Artur Beterbiev and Dmitry Bivol! These names need no introduction. Beterbiev is currently the boxing world's favorite after a massive victory against another champion, Anthony Yarde. However, people are now eyeing Artur Beterbiev vs Dmitry Bivol next. Meanwhile, a new post comparing Beterbiev and Bivol is floating on the internet which got a lot of attraction. The fact and record checker, CompuBox, shared a post on Twitter yesterday which got all the stats from the two champions.
Inside The Numbers. Bivol's technique & defense vs. Beterbiev's aggressiveness & power. Who wins? pic.twitter.com/9b3atNgGrA

— CompuBox (@CompuBox) January 31, 2023
Moreover, the list contains all the detailed data, such as punches, jabs, and power. However, fans went crazy after the list shows that in some categories Beterbiev gets an upper hand whereas Bivol shines in some sections. If the stats are correct, then it may change the whole dimension of Bivol vs. Beterbiev.
Artur Beterbiev vs Dmitry Bivol: who might win as per data?
Among the most sought-after fights in the boxing community, to come in next is Artur Beterbiev Vs Dmitry Bivol. Fans and experts are often giving speculations on the internet and social media about these fights, meanwhile Compubox posted that data table.
Read More: 'I Don't Want to Kill Someone': Artur Beterbiev on Anthony Yarde's Corner Stopping the Fight
On the data produced by CompuBox, fans can see that in every category, Beterbiev is better than Bivol. In the punch category, the average thrown punches were 60.1 for Beterbiev, while Bivol scores 55.1. At the same time, if we see the percentage of punches that landed on the body is 19.6% for Beterbiev and 16.2% for Bivol.
When we talk about power, Beterbiev outperforms Bivol in almost every aspect. Only in percentage, Bivol gets 41% and Beterbiev is at 38.1%.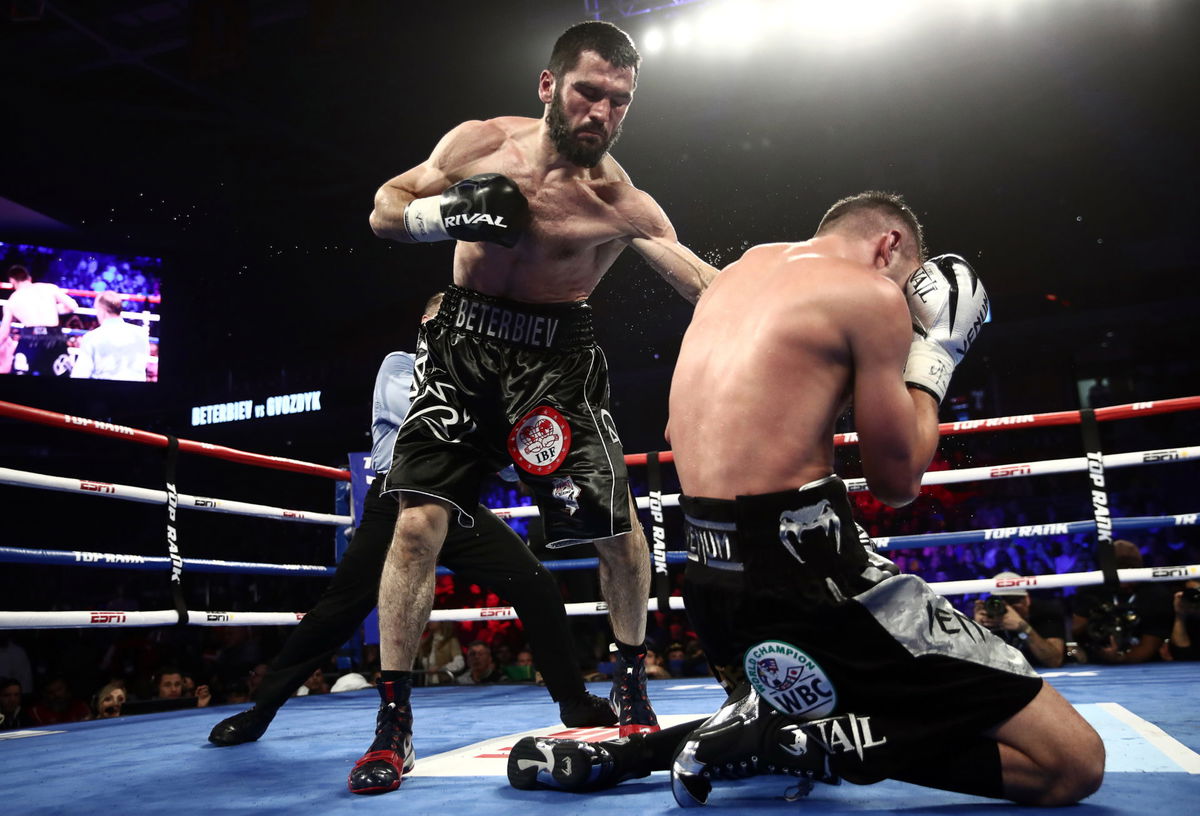 In the case of another very important thing, such as jabs, it is Bivol's place, and he outperforms Beterbiev. In every prospect, thrown, landed, and percentage, Bivol is the king here.
Now, after seeing these stats, fans got some speculation about the future mega-fight. Let's see their opinion…
What fans are saying after seeing these stats?
Fans gave mixed reactions. Someone gave their opinion purely on stats, while others go with their favorites and neglect the facts.
Beterbiev can land 1000 punch on Bivol. still wouldn't matter at all because those punches just graze the skin of fast moving bivol. assuming Bivol fluidly run perfectly around Beterbiev for 12 rounds

— BNBeliever (@BNBbeliever) January 31, 2023
Bivol wins by UD (unless Beterbiev wins by KO).
Can't wait to see it!

— Dana Reid (@DanaReid3333) February 1, 2023
Love stats

— jokes (@JESUSguideME) February 1, 2023
Then Beterbiev by KO.

— Quarantine Tarantado (@IJtotheA) January 31, 2023
Beterbiev takes his head off

— Simon (@Linea1Fury) February 1, 2023
However, fights are not won purely by facts or previous data. On paper, it might seem a much bigger thing, but the real fight is done in the ring, and any perfect or wrong move can have a huge impact on the match. Beterbiev is coming off after defeating Anthony Yarde. On the other hand, Bivol is the current no.1. Fans are eagerly waiting for the mega-fight.
What do you think about who will win between the two? Let us know in the comments.
Watch this story: Mike Tyson stuns everyone with the conspiracy take on Mona Lisa
The post 'Takes His Head Off': Fans Go Wild While Swarming Dmitry Bivol vs. Artur Beterbiev Stats Comparison Post appeared first on EssentiallySports.