Gilbert Burns and Jorge Masvidal's upcoming bout at UFC 287 might just be one of the underrated fights of the year so far. Both fighters are quite popular among fans for putting up some exciting fights over the years and will go head-on in a three-round fight co-main event. Now, the duration of the fight seems to be something Burns doesn't quite agree with. The Brazilian, in an interview with MMA Fighting, revealed his desire for a five-round fight and gave out a chilling warning to Masvidal.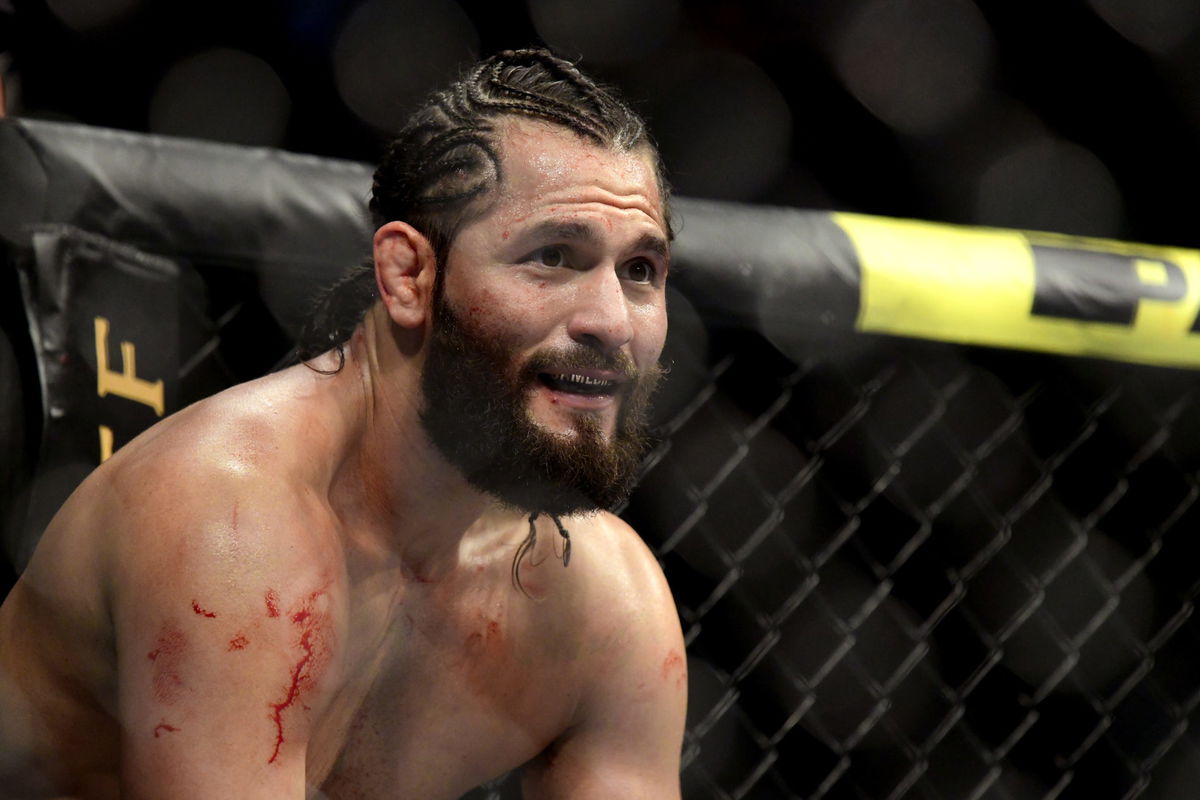 This warning from Burns came as a response to 'Gamebred's recent interview with Ariel Helwani, where the Miami-born fighter had a few interesting things to say about his opponent. Along with sending a caution to Masvidal, 'Durinho' also laid claim on the BMF title, stating he never said no to a fight in his career.
Gilbert Burns looking for a five-round fight against Jorge Masvidal instead of the announced three-round fight. 
While speaking to MMA Fighting, Burns expressed his disappointment at the duration of the fight. As per the Brazilian, he has even requested the UFC to change it to five rounds. Although officially it still stays a 3 rounder for now. "I'm still waiting on the UFC. We're talking with the UFC. If they say, 'We don't think so,' I'm going to say please, come on. I don't ask for much. I just want five rounds." revealed Burns.
View this post on Instagram
The former title contender also exuded confidence in his capacity to finish any fighter. He did so by expressing his desire to claim the BMF title, even going as far as to claim that he would destroy Masvidal in a five-round fight: "It's very hard when one guy says no. It's very hard for the UFC to say yes. So we'll see. I would love to have that [BMF] title in place and five rounds for sure because I just think I'm going to destroy this guy."
Dive Deeper – 'BMF' Jorge Masvidal Sets the Record Straight on Fighting Conor McGregor: "He Shuts It Down"
He then continued to give a scary message to the 38-year-old. "I'm going to make that guy suffer so much in three rounds that it should be enough, but five rounds just guarantee a finish. If the fight is five rounds, I'll finish, but if he don't want it, it's all good."
This response from Burns probably came as a reaction to Masvidal's own interview a few days back with Ariel Helwani. The American Top Team athlete, in the interview, promised that he was heading into the fight aiming for a 'kill'.
"Gilbert, bro, I know you're gonna see this. It's nothing personal, but I'm just trying to kill you, bro. It's nothing personal. I actually like you, bro, shake your hand, give you a hug even man and I have to fight. I'll take you to lunch maybe or something. But in that cage, I'm trying to kill you bro." exclaimed 'Gamebred'.
For the 38-year-old this fight is one of those where he can't risk losing. Masvidal has been on a three-fight losing skid and a loss here might not spell good for his career.
Burns believes he is the one and only BMF in the UFC
One of the reasons Burns wants a five-rounder is so that he could claim the BMF title. He pointed out how he never backed down from any opponent in his entire career. "Having that belt, I think the true fans know I'm not trying to put myself on a different level from everybody. I think we're all humans. We're the same, but I'm different. I fight anyone… I'm the BMF in the division and the whole UFC."
Since a three-round bout can't qualify for a title; Burns hopes that pushing for a five-rounder could put the BMF title on the line. Although Masvidal too has to agree with the terms before UFC could go ahead with it.
Watch This Story: Colby Covington losses in MMA
UFC 287 is expected to be one of the biggest events of the year. Although the main event lineup of Alex Pereira and Israel Adesanya is no doubt a thrilling prospect, the co-main between Masvidal and Gilbert Burns might just end up surprising fans.
The post Gilbert Burns Sends an Appalling Message to Jorge Masvidal After Death Threat: "I'm Going to Destroy This Guy" appeared first on EssentiallySports.