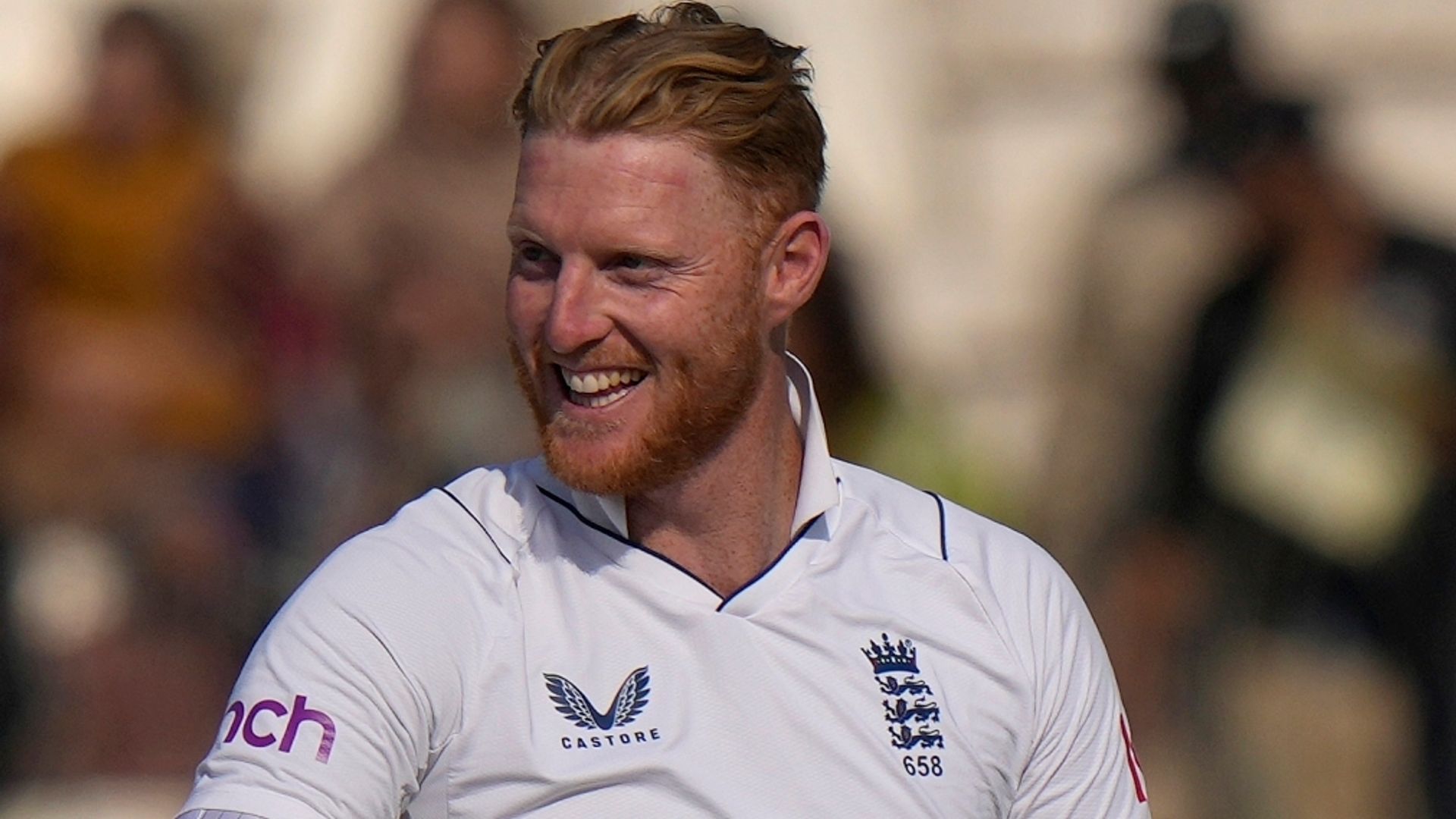 Nasser Hussain says Ben Stokes is the "final piece to the jigsaw" as the England Test captain continues to be linked with a potential return to the one-day team.
Stokes announced his retirement from ODI cricket last July, saying continuing in all three formats of the game was "unsustainable" and citing the strain that a packed schedule had been having on his body.
But with England enduring a spell of mixed form under Matthew Mott nine months out from the World Cup, the question remains as to whether a Stokes comeback could be in the offing.
England recently suffered a 2-1 series defeat to South Africa on the back of a 3-0 whitewash in Australia, albeit that series immediately followed their T20 World Cup triumph. The world champions also previously went down to a 2-1 loss to India as well as drawing 1-1 in a rain-stricken series against South Africa.
"When do you ask him the question? Now? But all he'll say is 'I'm retired'," said former England captain Nasser Hussain. "Ben Stokes at the moment is officially retired.
"All these bits of the jigsaw have to fit in, he is the final bit because he is that match winner under pressure.
"Look what India have done, India have gone unbeaten at home for about three years now in white-ball cricket, but in tournament play, at just the wrong time in a knockout game, they can't get over the line.
"England when they get to those crucial moments in any format, there is one individual that stands up. He is the final bit of the jigsaw."
Stokes retired from the white-ball format with a 39.44 batting average and 74 wickets in 104 ODIs, having famously starred with a defining knock of 84 during England's dramatic World Cup final victory over New Zealand in 2019.
England's defence of their crown in India comes in the same year that will also see the Ashes return to home soil as Brendon McCullum looks to lead a stern response to Australia's 4-0 series win in 2021.
Stokes is also due to compete in the Indian Premier League, with the busy calendar he had previously alluded to presenting itself once again.
"I think just after England win the Ashes this summer, I'd be ringing Ben up and saying 'do you fancy making it a World T20 win, an Ashes win and a World Cup win in the space of a year?'," added Hussain. "When he's absolutely at his highest, loving life and loving the game, 'Ben, do you want to take it one-step further?'.
"We joke but I think deep down he knows he's got that trump card if he needs it.
"Ben is the sort of bloke that will say 'this is unfair', he quite likes fairness and may say 'sorry this is unfair'. I don't think he will because it's a World Cup and also again the reason I ask again is he's got New Zealand, he's got the IPL, he's got the Ashes, so it's just looking after people as well because there are two major things on the horizon.
"McCullum and Stokes will be knocking at [ECB managing director] Rob Key's door saying 'I want all the players fit for the Ashes and I want (Jofra) Archer'; Butler and Mott will be knocking at Key's door saying 'I want all the players fit for the World Cup and I want Archer'.
"And in between you've got the IPL as well, so it's managing everyone to make sure the captains and the coaches get what they want.
"It's not an easy thing to do because they're both equally important. The old days of the Ashes being important and the World Cup being an afterthought are gone, they are both equally important and there are a lot of players involved in both formats."
Michael Atherton believes any prospective return will come on Stokes' terms as opposed to any efforts from Jos Buttler or Matthew Mott to influence a return.
"He's going to ring," Atherton said.
"What did he do when he wanted the vice-captaincy? He rang Tom Harrison sitting in his garage one day and said 'I want to be vice-captain again'.
"When Joe (Root) finally stepped down he rang Rob Key and said 'I want to be captain'. If he's going to come back he'll make the decision and he'll ring them and say 'I'm unretired'."