The announcement of Conor McGregor and Michael Chandler's upcoming stint at the ultimate fighter clearly took the MMA community by storm. Although the Irishman had earlier revealed a possible appearance at the reality show, it only became official after Dana White made a public announcement of it today. Now, just like any news related to McGregor elicits huge reactions from fans, this announcement, too, saw fighters and fans share their remarks on it. One personality who took a dig at the two fighters as soon as the news came out was UFC lightweight Dustin Poirier. 'The Diamond', who has fought both Chandler and McGregor, left a cheeky tweet on his Twitter account.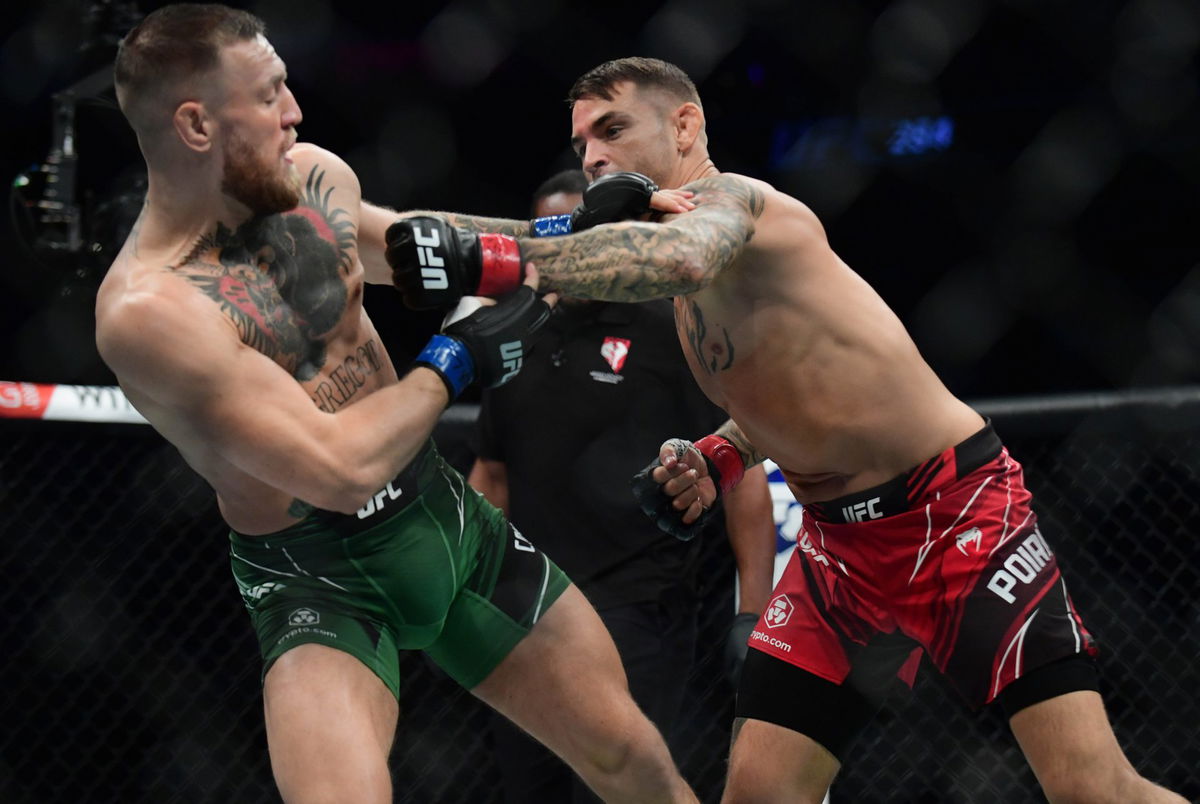 While it drew a huge amount of attention, most of the responses to it were attacks on the former Interim champ. Some felt it was him being resentful of missing out on a huge payday. Considering any event surrounding the Irishman is always a huge sell-out, it could well be the case with Poirier.
Fans chime in as Dustin Poirier reacts to Conor McGregor and Michael Chandler's TUF news
An MMA fan page on Twitter was the first to reach out to Poirier, posing a question to the 34-year-old. The tweet tagged the Louisiana-born fighter and was followed by the caption: "thoughts on the new TUF coaches?"
'Diamond' quickly responded while taking a jibe at Chandler and McGregor. While calling the two fighters his 'children' he tweeted: "TUF all my children edition"
TUF all my children edition https://t.co/ZrGn8SHl6E

— The Diamond (@DustinPoirier) February 4, 2023
Naturally, fans of 'The Notorious' and 'Iron' came out, guns blazing, attacking 'The Diamond' over his inability to claim a world title.
Read More: Conor McGregor Sends an Inspiring 6-Word Message After Near-Death Experience
Let's take a look at some of the reactions that must have possibly even riled up Poirier himself.
The common theme among the responses was the fans pointing to Chandler and McGregor winning titles.
Both have actually won world titles lmao

— goatnextdoor (@goatnextdoor1) February 4, 2023
Both of them achieved championship in their primes. U fumbled both championship fights at ur peak.

— WizardOfMMA (@wizard_ofmma) February 4, 2023
Your son was a champion in 2 divisions while all u got wad a interim

— ☆ (@Sszreformed) February 4, 2023
A couple of fans had the crazy idea of Poirier officiating the fight between the two.
Daddy Poirier should ref the fight

— Dr. James Mansfield, M.M.A. (@Jabjitsu) February 4, 2023
they should go full wwe style and invite dustin to be the ref

— ea eo (@uzy209) February 4, 2023
The questions continued as some fans talked about McGregor knocking out Poirier while one even brought up Khabib Nurmagomedov.
Can u confidently call someone your child if they have shut your lights off in the past?

— Delorb (@delorbre) February 4, 2023
Brother, you've not won an undisputed strap and McGregor has beaten you before, how can you be his father? Only khabib has that claim to make

— Big Ellerz MKII (@SamEllery__) February 4, 2023
One fan clearly displayed his disdain for Poirier as he compared his and McGregor's influence in the sport.
U must be really proud of ur son considering he's made 10x more money than you , left 10x more impact on the sport than you and also the fact that he's got 2 world titles to your Zero so your son has outdone you quite well hasn't he ?

— Siu (@Rm854065878) February 4, 2023
One individual even referenced Poirier tapping out to RNC's regularly to poke fun at him.
Next up let's do the TUF Tap edition. Dustin Vs Anyone who uses a rear naked choke lol

— FraserFuel (@FraserFuel) February 4, 2023
The entire chaos ensued right after UFC president Dana White made the TUF announcement on his social media handles. With this news,
McGregor and Chandler go head-to-head as coaches on TUF 31
Conor McGregor is finally making his long-awaited return after a lengthy hiatus. By the fan reactions, it's clear that the 34-year-old has not lost the aura that saw him cement himself among the sport's greats. Although he is coming off a two-fight losing skid, the stint as a coach might help him eventually ease back into the octagon.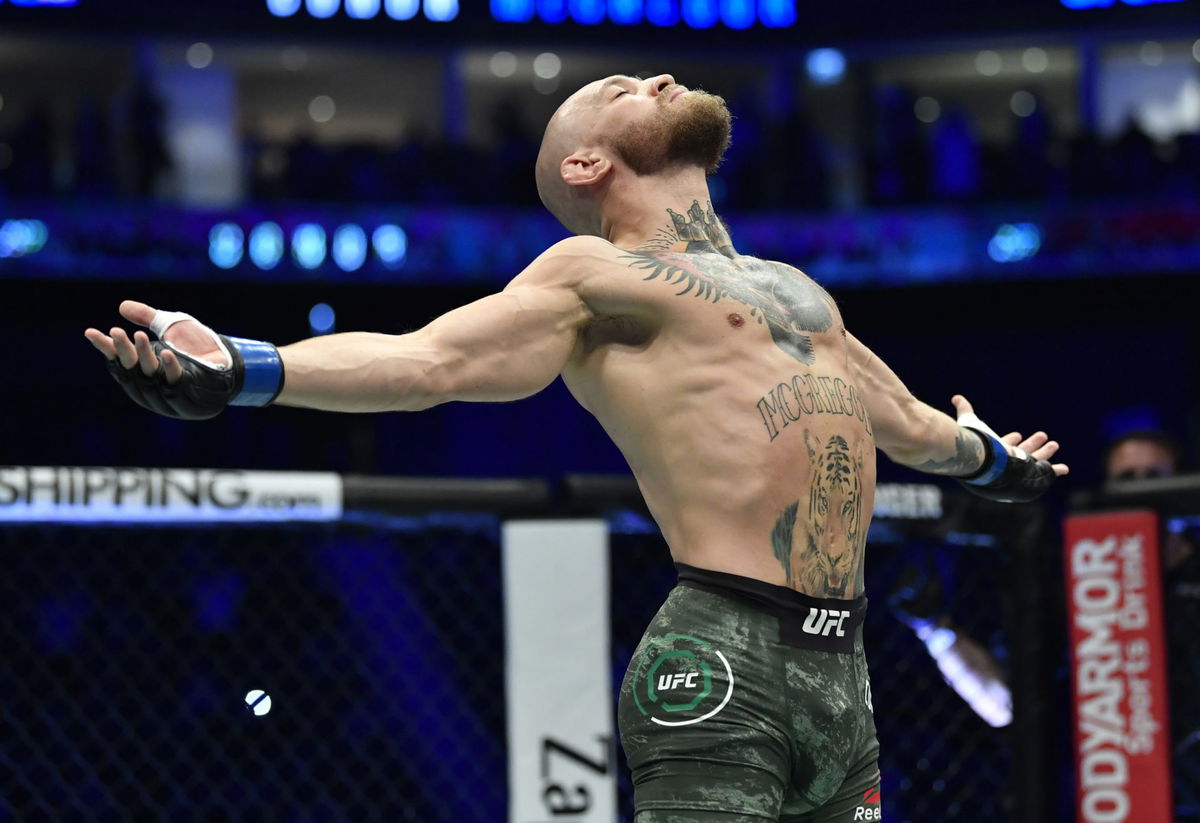 Ultimately, McGregor's return is no doubt one of the best news this year. MMA has clearly missed a superstar like the Irishman and the amount of attention he generates towards the sport. While he no doubt could be a polarizing figure, there is no denying that his fandom is unimaginably larger than any other fighter and the reactions to Poirier's tweet could just be the best example to prove that point.
Watch This Story: UFC World Reacts To Conor McGregor's Accident
The post Dustin Poirier Mocking "Children" Conor McGregor and Michael Chandler Backfires Among UFC World appeared first on EssentiallySports.