The Michael Jordan-led Chicago Bulls team was in a tough spot in terms of unity before winning their first-ever championship in 1990-91. There was a level of distrust among the Bulls teammates due to the constant playoff failures and the competition within the team for playing time on the court. The lack of faith and confidence in the Bulls lineup despite Jordan's presence was quickly turning into a big problem for Phil Jackson, who was in his second season as an NBA coach. Meanwhile, the absence of integration once triggered immense hatred for a Bulls star from his teammates.
Michael Jordan and the Bulls were adjusting to Phil Jackson's unconventional coaching styles. However, the lack of success and Jordan's ever-growing popularity created limited opportunities for players to get the spotlight, causing disarray in the Bulls locker room in 1990.
Jordan's teammate was subjected to hate after horrifying incident
As per Sam Smith's 1991 book The Jordan Rules, B.J Armstrong Stacey King had insecurities about their position as rookies in the Bulls team due to the lack of opportunities. Meanwhile, King went to the media at the time, blasted the Bulls team, and requested a trade if they were unwilling to play him.
The former Bulls coach Phil Jackson tried to handle the situation by letting King play for twenty-two minutes against the Miami Heat, where he scored nine points and five assists. However, the move from Jackson also led to backup center Will Perdue, who was fighting for a permanent spot on the Bulls lineup, getting merely two minutes on the court.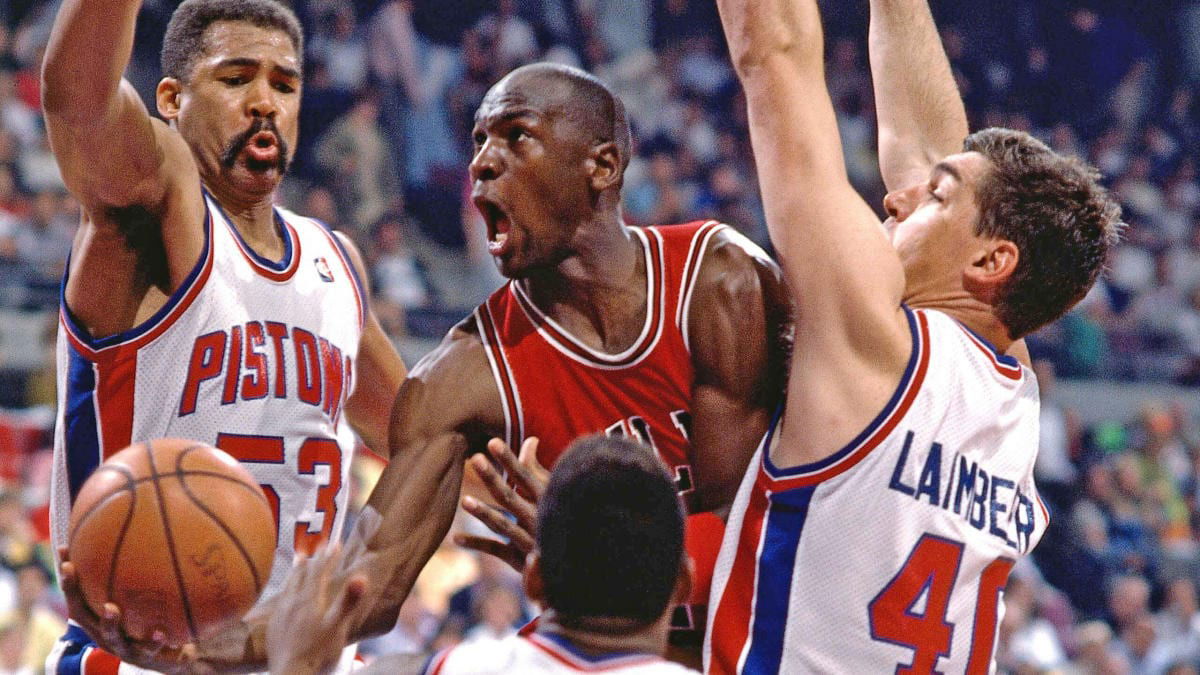 Four-time NBA champ Perdue had been waiting patiently to play consistently for three years. However, the difference in opinion between former coach Doug Collins and manager Jerry Krause about how he should have been used left him with limited opportunities in his first season. 
As per the book, in Phil's case, "Jackson had used Perdue more but thought he was too weak defensively to play for extended periods of time. And it didn't help that Jordan had once felt inclined to punch him around in practice."
READ MORE: "Wouldn't Team Love It if He Got a Hernia?": Junk Food Addict and Avid Cigar Smoker, Michael Jordan Once Was Out of Answers to the Teammate He "Didn't Respect"
Back in his second season with the Bulls, Jordan got into a physical altercation with the then-young Perdue during practice at the Multiplex after MJ slammed into the former Bulls star.
Perdue got punched by Michael Jordan during practice
During the 1989-90 season, Will Perdue set up a screen against MJ, who expected the former Bulls star to pull out as usual. However, unexpectedly, Perdue held his ground and Jordan went right into him and fell down on the floor awkwardly
After that, "Jordan stopped, looked hard at Perdue, and swung. One! Two! Right to the side of the head. Perdue's knees wobbled, but he remained upright."
WATCH STORY HERE – Teammates of Michael Jordan That Hardly Made Any Contribution to Bulls Dynasty
Following the altercation, Will Perdue did not receive much respect from his teammates and his playing time was also reduced at a concerning rate. Meanwhile, coach Phil Jackson asked the Bulls management to isolate the practice behind curtains to avoid the news about violent incidents becoming public knowledge.
The post "Michael Jordan Had Once Felt Inclined to Punch Him Around": Bulls Star Suffered Hatred from His Own Teammates Left, Right and Center appeared first on EssentiallySports.