Aaron Rodgers could be headed out of Green Bay in a few weeks. It's been 12 years since he last won a Super Bowl with the Packers. And the organization may want to move on as they did with 'Gunslinger' Brett Favre back when A-Rod arrived. However, Rodgers may have found his place somewhere already.
After nine years of trying, Rodgers finally won his first AT&T Pebble Beach Pro-Am title. The quarterback teamed up with Canadian media executive Ben Silverman to enter the wall of fame at Pebble Beach. And despite the cloud hanging over his NFL career, A-Rod was ecstatic about this offseason.
Aaron Rodgers truly treasures this victory
Rodgers and Silverman shot 26-under 189 to edge past second-placed Don Colleran and Peter Malnati by a stroke. Charley Hoffman and ex-Tennis pro, Mardy Fish, took the third spot, while Buffalo Bills QB Josh Allen teamed up with Keith Mitchell for the fourth place.
ALSO READ: Aaron Rodgers' Casual Words on San Francisco Update Amid Pro Bowl Frenzy Shocks NFL Fans for a Convincing Reason
"This is a pretty big deal for me. I'm not going to sugarcoat it. Winning is the sweetest," Aaron said via Ryan Herrington of the Loop. And it was a big deal, given Aaron Rodgers was without a single round of practice until the week before. "If you would have seen that, you wouldn't have expected anything this week. But something clicked when I went to Spy. Had a good round at Monterey Peninsula on Friday. Then we battled the wind the last couple of days," the 4x NFL MVP added.
The weather helped A-Rod and Ben, as the game was shortened to 54 holes.
Josh Allen put an asterisk on Rodgers' win
Allen skipped the Pro Bowl games just to win at Pebble Beach. However, he will have to stay content with a 4th place finish this year. And the quarterback even tried to dampen some of Rodgers' ecstasy, terming this win 'conditional' because of the fewer holes. But Rodgers is indifferent. A win is a win for no. 12.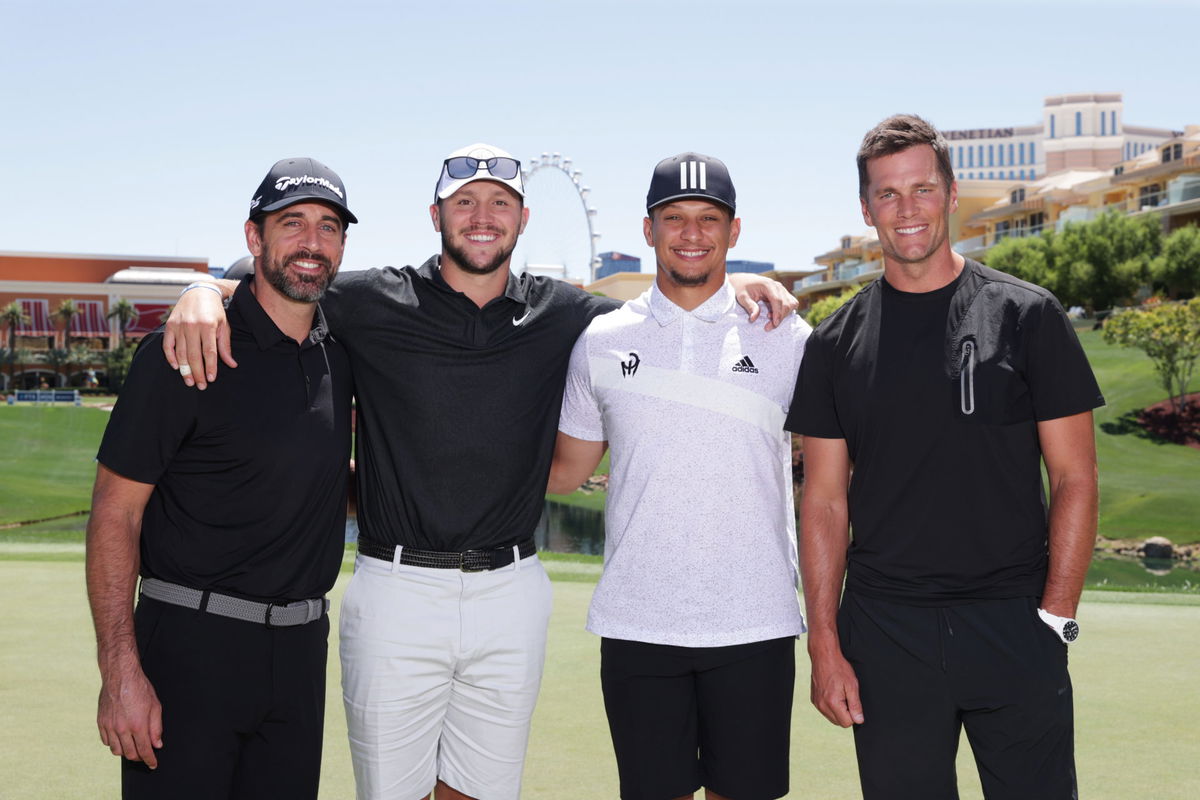 "Josh Allen was telling me there's going to be an asterisk by this win because there were only three rounds. But I think our names are going to be up there for a long time," Aaron explained his emotions. Rodgers and Silverman will now grace the Wall of Champions at Pebble Beach, and they will follow some iconic pro-golfers like Tiger Woods, Jack Nicklaus, and Arnold Palmer.
WATCH THIS STORY: Aaron Rodgers opens up why he wants to retire as Packers QB
Aaron Rodgers' partner also had high praise for the professional. "He's an athlete, man. Top performer. He knows how to get it done," Ben Silverman said. And Silverman isn't the only one showering A-Rod with praise these days. Add to that the entire New York Jets and Raiders organization. The Jets rookies are playing their own game to bring Rodgers to the Gang Green, while Aaron's old receiver Davante Adams is getting the neighborhood ready for him.
The post "I'm Not Going to Sugar Coat It": Amid Trade Tirades, Aaron Rodgers Savors One Major Relief That Could Make Him Breath Easier appeared first on EssentiallySports.