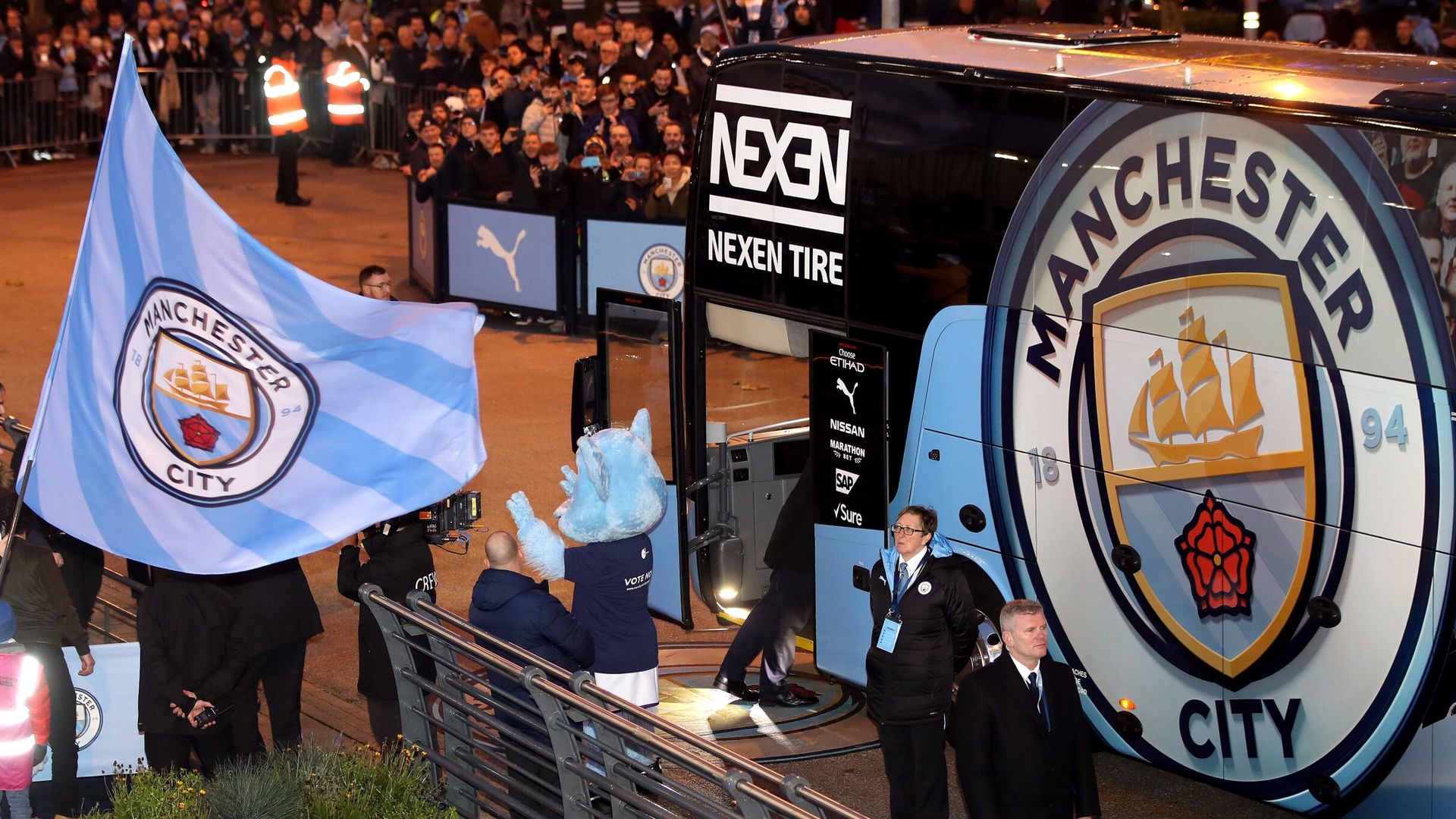 Manchester City have been charged with alleged breaches of financial rules by the Premier League – but what are they? How serious are the charges? And how long will this process take? Sky Sports News' chief reporter Kaveh Solhekol explains…
What are the charges?
Manchester City have been charged with breaking financial fair play rules around 100 times over a nine-year period, which starts in 2009 and goes on until 2018. You have to bear in mind that, during the period, Man City won the Premier League three times.
The Premier League's financial fair play rules are designed to ensure clubs pretty much spend what they earn. You can get around that potentially by inflating how much you're earning or hiding how much you are spending.
According to the Premier League, Man City allegedly broke the rules over nine seasons. They allegedly didn't provide accurate financial information.
Allegedly, they did not fully disclose the financial remunerations that were made to one of their managers over a four-year period. The suggestion is that there was a secret contract so one of the managers was getting paid much more than officially stated.
The Premier League also allege Man City didn't comply with UEFA's financial fair play rules over a five-year period. They also allege that Man City have not fully co-operated with the Premier League's investigation.
This is a very serious matter for Man City.
Time bar helped Man City during 2020 CAS case – will it work this time?
In the past when they've been investigated by UEFA, Man City have always insisted they have done nothing wrong. In February 2020, they were banned by UEFA from European competition for two seasons and also fined €30m (£26.8m).
Man City took that case to the Court of Arbitration for Sport (CAS). The ban was overturned and the fine was reduced to €10m (£8.9m). At the hearing, the panel found most of the breaches alleged were not established or the time was barred, which effectively means they happened too long ago for UEFA to do anything about them.
Crucially, Premier League rules do not include time bar so when Man City defend themselves, they cannot say these alleged offences took place too long ago for you to be able to do anything about them.
What are the possible punishments?
According to Premier League rules, it can be a points deduction or even the threat of expulsion from the Premier League, although I think that would be an extreme punishment.
But, if it was a points deduction, it would be a deduction that would be in the current season, so if they were found guilty in a future season, that's when the points deduction would be applied.
What punishments can the independent commission impose on a club?
Suspend a club from playing league matches
Points deductions
Recommend to the board that league matches be replayed
Recommend to the board that the league expels the respondent club
Order compensation
Cancel or refuse registration of players
Conditional punishment
Order the club to pay costs
Make such other order as it thinks fit
Will it happen quickly?
I don't think it's going to be anything that happens very quickly so I would discount the chances of anything happening this season.
This investigation has already been going on for four years. This is something that is going to go on for a long time yet.
Will this play out in public?
In the Premier League rules, it says proceedings before an independent commission will be confidential and heard in private. We will not know anything about it.
Then, according to the Premier League rules, the commission's final award will be published on the Premier League's website. So we have no indication how long this will take, we will not be able to report on what is happening and we will only find out the final decision when it's published on the Premier League's website.
How did the investigation begin?
You have to bear in mind that the only reason this all came to light was five years ago, German outlet Der Spiegel published an investigation which was based on the work of a Portuguese computer hacker Rui Pinto, who had hacked into the email accounts of various football clubs and agents. It was this story that started the UEFA investigation into Man City, which also led to this Premier League investigation.
Man City issued a statement on Monday, which read: "Manchester City FC is surprised by the issuing of these alleged breaches of the Premier League rules, particularly given the extensive engagement and vast amount of detailed materials that the EPL has been provided with.
"The club welcomes the review of this matter by an independent commission, to impartially consider the comprehensive body of irrefutable evidence that exists in support of its position.
"As such we look forward to this matter being put to rest once and for all."
Who will be on the panel?
Stephen Taylor Heath, JMW head of sports law, speaking to Sky Sports News:
"The commission will have a legal representative on the panel, and you'd expect that representative to be a pretty heavyweight King's Counsel.
"Manchester City have had an obligation to comply with the Premier League's investigation and they now have an obligation to comply with the commission's procedure. If they don't comply then a dim view will be taken.
"If the charges relate to administrative errors then the sanctions will be a slap on the wrist. You would think, if the Premier League have taken it this far, they either think there is a case to answer or they've simply got to the point where they haven't been given the answers, and they're now putting it to a commission to get those answers."
Man City charges in numbers…