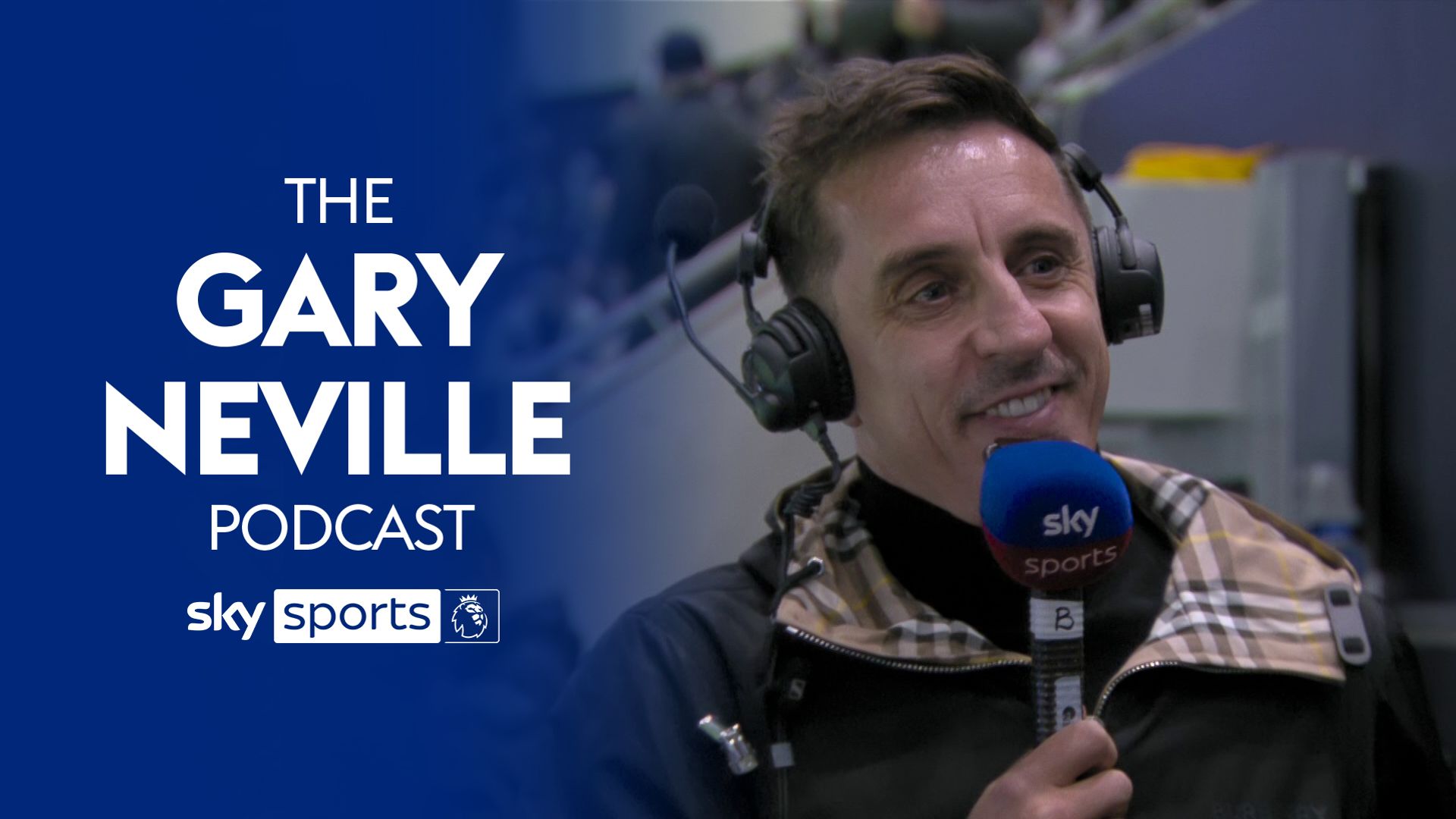 Liverpool need to wake themselves up after a slump in form, Sky Sports' Gary Neville said on the latest Gary Neville Podcast, while Manchester United look happy on the pitch again.
Liverpool were beaten 3-0 by Wolves in the Premier League on Saturday in another worrying performance for the Reds. They are yet to win a league match in 2023.
Neville says Liverpool's players must start to improve and although they may have had some "credit" after a successful few years, questions must start to be asked.
The Sky Sports pundit said on his podcast: "Defensively, they were shambolic. Individually, collectively, they were too easy to play against. It's not going perfectly well up front for them either, [Cody] Gakpo, [Darwin] Nunez and [Mo] Salah just haven't quite hit it off yet as a front three and that might take some time.
"The rest of the team is in a bit of a mess and they're conceding really poor goals. It was almost the first time I've seen after a game where Jurgen Klopp is almost apologising.
"They're nowhere near, it was almost a 'where do they start' type of reaction after the game. There are internationals in that back four – in fact, all of them are – and they're nowhere near good enough.
"There's absolutely no excuse for that. There are other teams who have had injuries defensively who have managed better.
"I don't know why they've gone to pieces like they have. There will be people who say 'this happened in his seventh year at Dortmund', but I dismiss all that nonsense.
"There's the ownership stuff that needs to be sorted out, they might be looking at other clubs thinking 'we need to spend more money and we need a rebuild', but at the moment, I just think if you're getting the best out of the players you've got at the moment – and Liverpool have got a good squad and they've got some injuries, that's a factor, but the players that are out there should still be doing a lot better than they are.
"That wasn't good enough from Liverpool and what they've achieved over the last few years. It was well below the standard. They need to wake themselves up.
"The way I see it is if you build up enough credit, you go easy on them for a period of time because you're entitled to a bit of a dip – you don't go overboard with Man City [after defeat against Spurs] because of that.
"But it's getting to that point with Liverpool where there are really worrying signs and performances and individual performances are well below the level."
'Man Utd competing and looking happy'
For Neville's former side Man Utd, things are starting to look better. They were 2-1 winners at Crystal Palace on Saturday – although had Casemiro sent off – and are now three points behind Manchester City in second place.
Neville says the players are starting to look happier on the pitch after some difficult years, comparing it to a disjointed-looking Man City at the moment.
"I don't think Man Utd will get there [to the Premier League title], I think they'll fall short. With the Eriksen injury too, they're just not quite there," he said.
Gary Neville on Casemiro's red card…
"Erik Ten Hag summed it up well – he thought there should have been other punished in the same way, he wanted consistency, but Casemiro took a risk and you've got to be careful.
"Referees don't want to interfere but they will with something like this. It looks quite bad when you freeze it, although he does let go quite quickly. I don't think he actually has him around the neck, it just looks like he has with his gloves on."
"But they're doing really well, they're competing and they look happy again, and that's a really big thing. Manchester United players need to look happy on the pitch if you're a Man Utd fan. I'm sure Everton fans are thinking the same and many other clubs who have had miserable times, you look at Newcastle and how they're happy again.
"I don't think they will win it, I never thought they would win it. I did think Man City would win, but I'd be worried if I was them. United look a happy bunch, City at this moment in time look a little bit moody. I thought Spurs did too a few weeks ago, but they've come out of it and City need to come out of it as well.
"City look like they need the manager, the players and coaching staff in a room and saying 'come on, let's speak our minds' because it looks like there's a grumble in there.
"But United look together, look solid and look like their trajectory is going up… they're in a good position and there's a big game coming up in a few weeks against Newcastle in the Carabao Cup final. It's a brilliant fixture that has jeopardy written all over it in terms of what both clubs have been through. There's a lot on that game, but there's a lot to play for."
Nev on Chelsea – 'I'm not sure about eight-year contracts'
Neville was also at Stamford Bridge on Friday Night Football as Chelsea's multi-million-pound squad drew 0-0 with local rivals Fulham.
But it is the Blues' January spending spree that Neville is unsure of, particularly the long length of some contracts offered to players.
"With Chelsea, there's going to need to be time. They need time to bed in new owners to the club, new principles, the new manager and you've got new players," he added on the Gary Neville Podcast.
"So there's new everything and there's time needed before anything else. But you can't get away from this staggering spend – I said 'jaw-dropping' on Friday.
"I'm not sure about it. It doesn't feel right to me in the sense of is it the right approach? Ordinarily, you'd might spend two or three hundred million, bed four or five in, then you might bring in another couple in the summer after – it's an 18-month process, but they've done it all in one hit.
"You might get the same result in the same speed by doing that so we have to wait and see now.
"I did sign a seven-year deal but the thing with me was I was from the city, I loved the club and I was never going to leave. It could've been done on a handshake and it would've been honoured by both sides.
"But I'm not buying these eight-year contracts [at Chelsea]. The argument for them is it beats FFP, so I get that and that's a reason to do it, but they're saying it's a strategy.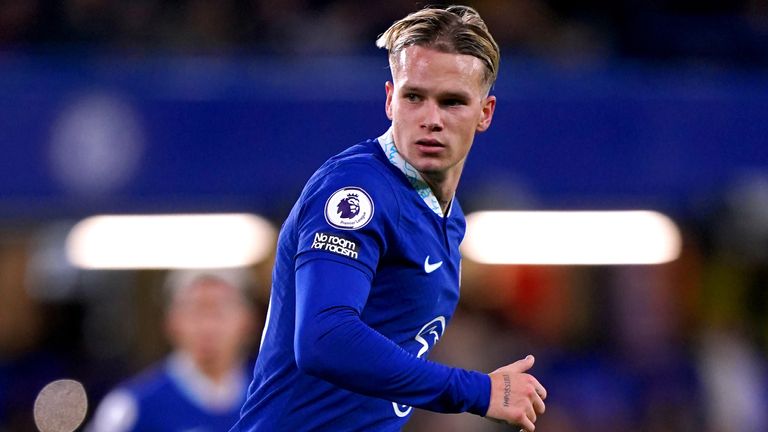 "When Chelsea went crazy in the summer, I called it chaotic with the way they went about it. Now, when they do it twice, it isn't chaotic, it's a strategy – it's what they do. They mean to do it.
"When they give the briefings and they talk about these long contracts locking young players in for eight years and they have certainty, that comes with great risk.
"There's no such thing as certainty with an eight-year contract. Let's say Mudryk becomes a Messi in four years and Chelsea could say 'well we have him locked down for another four years on a lower wage'.
"Mudryk will then kick off, his agent will kick off, he'll down tools and say 'I want more money' and they'll end up having to pay him the Messi wage anyway, or they'll have a very unhappy player for the last four years who will feel like he's been exploited because he signed an eight-year contract at the age of 20 or 21.
"In football, in this country with players coming from international soil, I do not see how an eight-year contract can be honoured if the player progresses to become something far greater than he is today.
"I don't see the benefit of an eight-year deal. If you sign a five-year deal and the player does brilliantly after two years, you've still got three years on them.
"I just don't get it [eight-year deals]. I don't understand it, I don't see where it brings any benefit to the actual club other than FFP and the accounting benefit.
"I'm struggling a bit to think the wheel can be reinvented and they've found something really clever that no one else has spotted. They could look like the smartest people in two years, or they could look pretty stupid. It will be one or the other, I don't think we'll get an in between.
"We have to allow time to see how this plays out."