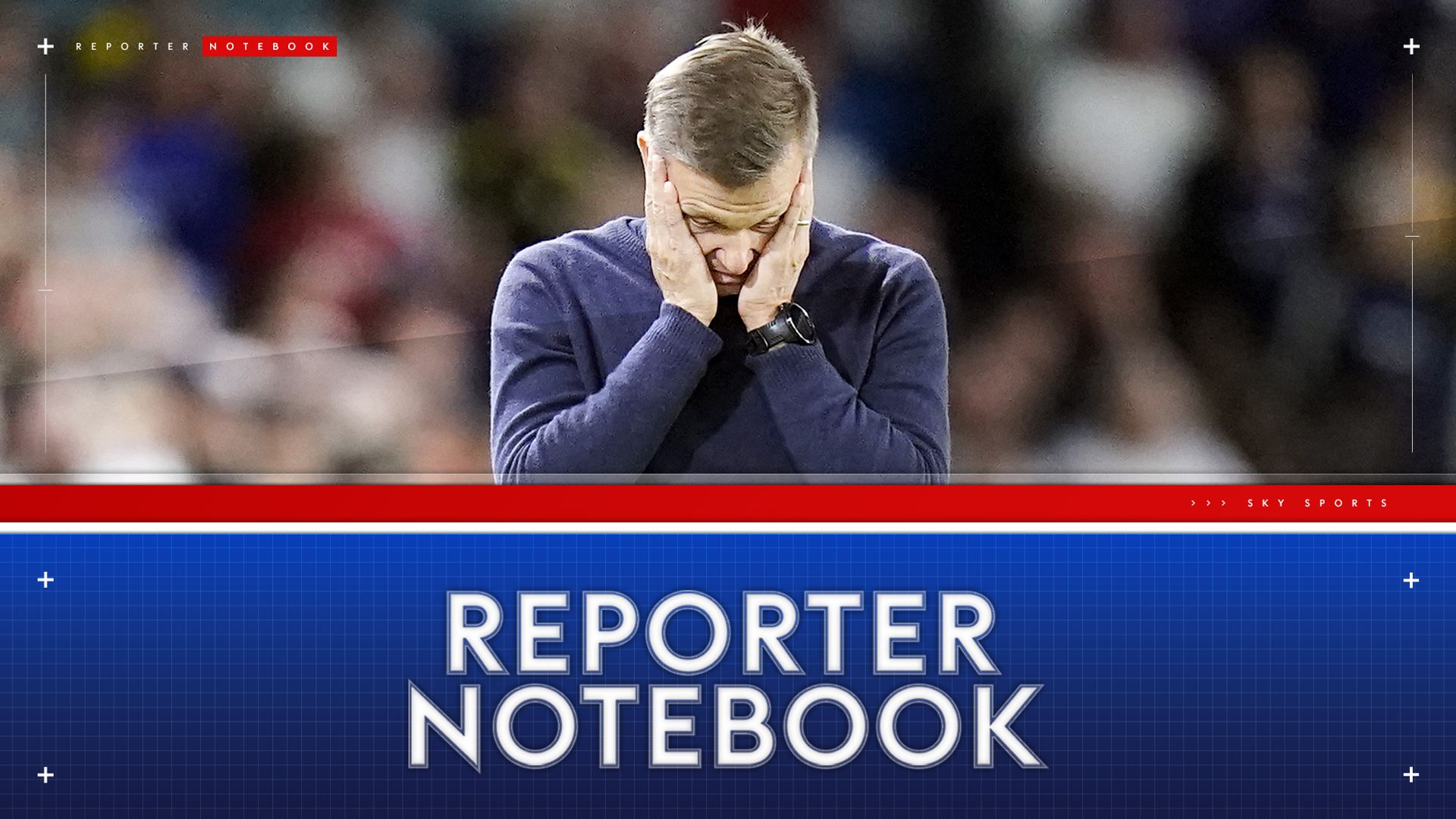 Jesse Marsch was approaching his one-year anniversary as Leeds United head coach before the decision was taken on Monday to relieve him of his duties.
The defeat to Nottingham Forest a day earlier had been the final straw for the Leeds board, who were all aligned in the view that a change was necessary after almost three months without a Premier League win.
The recent statistics paint a grim picture for Leeds. Seven Premier League games without a win and just two wins in the last 17 league games. And against Forest, although they dominated in the first half and created the better chances, a worrying pattern had started to develop which had become a huge concern for fans. Leeds were producing performances with lots of positives, but not enough points.
There is little doubt that a large proportion of the fan base had lost patience with Marsch, and they made their frustrations clear at the full-time whistle on Sunday with calls for a change of head coach.
What is very evident is that Leeds have not kicked on this season. At times there have been really promising signs, but the fans and the board at Leeds wanted more. Marsch will feel that with time he could have delivered more, but he was also realistic enough to know that he was walking a tightrope.
I got to know Jesse well during his 12 months at Elland Road and it was abundantly clear he cared passionately about the club. He understood what it meant to be head coach of Leeds United and what the club meant to the city and the fans. And he has to be given great credit for keeping Leeds in the Premier League last season.
Although it hasn't worked out for Marsch this season, there is a strong argument to suggest that the next Leeds boss will be in a great position to move the club forward.
Patrick Bamford and Luis Sinisterra are now fit, and the January additions should make the starting line-up stronger. The club has also invested heavily in young players and one of those, Willy Gnonto, has emerged as one of the shining lights of the season.
Those factors have created an expectation that Leeds are better than their current league position, and that means a reluctance to accept another season fighting to avoid the drop. It also means that there are reasons to be optimistic about the future.
The process of finding a replacement for Marsch is already underway and Leeds hope to make a swift appointment. A move for Marcelo Bielsa is highly unlikely, but West Brom boss Carlos Corberan, who worked under Bielsa, is a candidate, while Ange Postecoglou at Celtic has also been linked.
It is also worth noting Leeds have a track record of leftfield appointments, so as they work through their list of targets, there is a good chance that a candidate emerges that could surprise everybody.
In the meantime, Michael Skubala, Paco Gallardo and Chris Armas will take training at Thorp Arch, and will be in the dugout for Wednesday's Premier League fixture against Manchester United at Old Trafford.
February 8: Manchester United (A) – kick-off 8pm
February 12: Manchester United (H) – kick-off 2pm, live on Sky Sports
February 18: Everton (A) – kick-off 3pm
February 25: Southampton (H) – kick-off 3pm
March 4: Chelsea (A) – kick-off 3pm
March 11: Brighton (H) – kick-off 3pm
March 18: Wolves (A) – kick-off 3pm