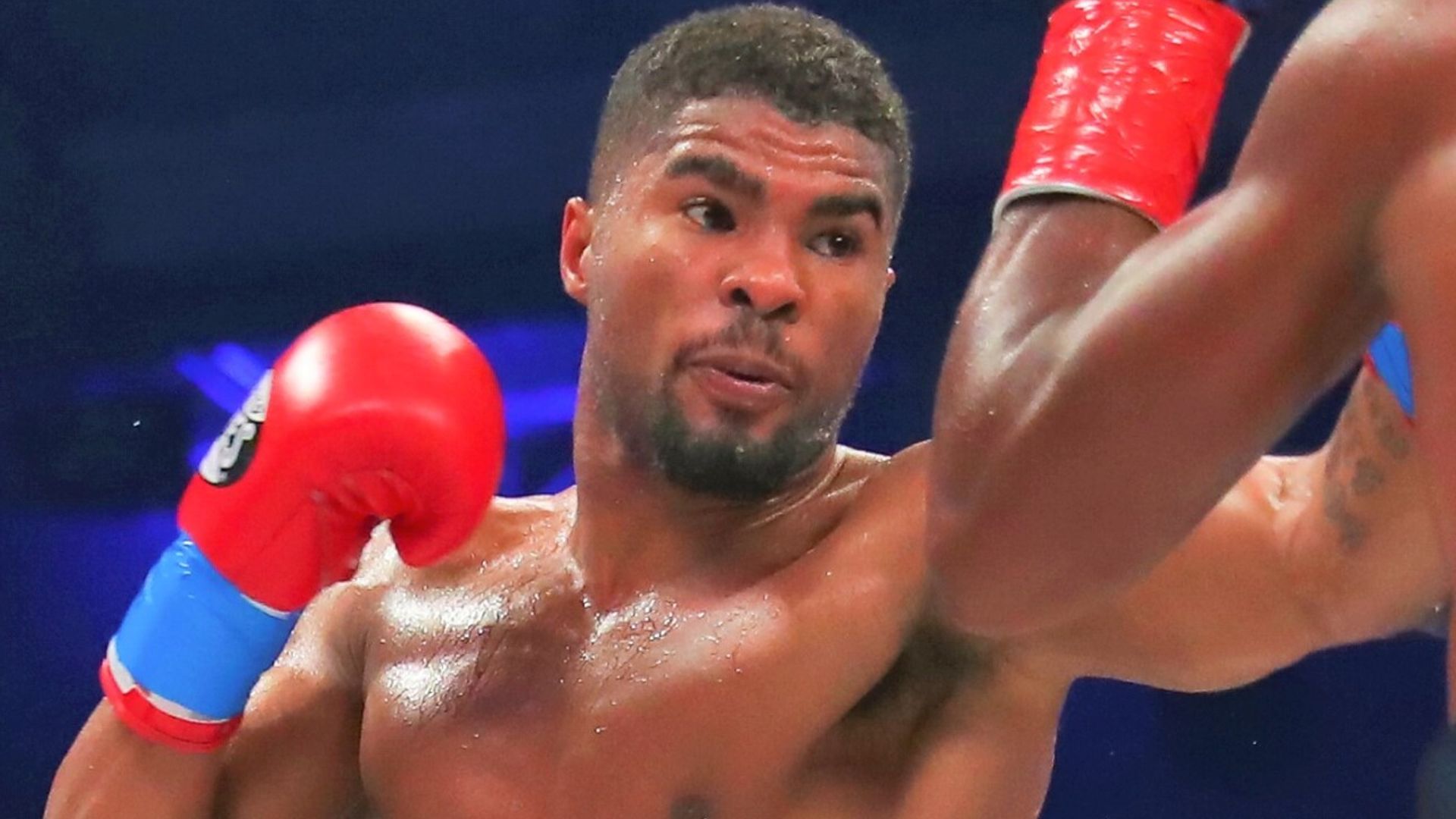 Anthony Sims has his sights set on a clash with former world champion Liam Smith – after vowing to "whoop" Zak Chelli in Saturday's showdown, live on Sky Sports.
The American comes into the bout at Wembley Arena with a 23-1 (20) record and is set to pose English champion Chelli (12-1-1, (6)) arguably his toughest test to date in a 10-round contest on the BOXXER card.
http://taktok.ir/user/silkcarol61
http://rbr.in.ua/user/pumamen54/
https://aoc.stamford.edu/profile/tubcrime61/
http://madresehooshmand.com/web1/user/walljason74/
https://moiafazenda.ru/user/silkviolet99/
http://contek.com.ua/user/noiseink94/
https://www.ted.com/profiles/40673800
However, Sims Jr has his eyes on facing Chris Eubank Jr's recent conqueror Smith further down the line too, and the 27-year-old saw nothing in the former WBO super-welterweight king's stunning fourth-round stoppage of his British rival to be unduly concerned about.
"Who, Liam Smith? No, I just saw Chris Eubank with his hands down, boxing foolishly to be honest," Sims said when asked if he saw anything potentially dangerous in the Liverpudlian. "I was very upset with the performance; I didn't expect him to look like that.
"It was a good performance, but he didn't fight the Chris Eubank that we know. He fought a 'Roy Jones' (Eubank Jr's trainer) Chris Eubank. We didn't see the aggressive, counter-punching Chris Eubank, like how his father fought.
"Him [Smith] and his brother [Callum] became champions by mastering the basics. It's nothing special that they do, nothing pretty that they do. They go in and they handle business, they execute the game plan – they are professionals.
"I think it would be a good fight. An Englishman, he's been around, he's a veteran, and it will come down to knowledge. We both have two arms, two legs, same height, same weight, but it will come down to who wants it more, and the strategy."
Chelli won the English super-middleweight title last time out, beating Germaine Brown via unanimous decision in a 10-round contest at the same venue he returns to on Saturday.
Sims has taken note of the 25-year-old's attributes but believes he will be able to cause him problems with his power, which has seen him win 20 of his 24 professional contests inside the distance.
"He's a tough, strong up-and-coming fighter," Sims said. "I've watched his footage, but me being a professional, I never underestimate or overlook an opponent.
"It's just something you don't do, regardless of their record or experience, or how they fight. You never overlook a fighter.
"I see he's very aggressive, but he hasn't fought anybody who has power. I've got a little bit of power."
Sims even hinted he could call out Liam Smith this weekend, telling Sky Sports: "I'm going to whoop him [Chelli], I'm going to grab the mic, and I'm going to say what I'm going to say."
Saturday's fight will be the third time Sims, who was born in Indianapolis and now resides in Los Angeles, has visited the UK to box as a professional.
He stopped Stanislav Eschner inside four rounds in Cardiff in August 2018 and then halted Mateo Damian Veron in six rounds in Peterborough seven months later, knocking the latter down twice.
'The Magician' is in no doubt he is a much-improved boxer since those previous bouts and intends to showcase that on the undercard of the clash between Adam Azim and Santos Reyes.
"England is unlike any other place I have ever fought in, because the fans here they don't care about you just as a fighter," Sims said. "They care about you as a person.
"When you slip a punch, they are like 'woah', when you throw a punch, they are like 'yeah'. I just felt like I had to find my way back to England. This is where I'm supposed to be at. I love the United States, I live in LA, but this is where I became 'The Magician,' in England.
"[I've got] Twenty-three wins with 20 of them by way of knockout for a reason, but the thing I bring to the table now is professionalism. That's what is different than last time I was here – a true professional. My approach, my perspective, how I see my opponent, how I treat my opponent."
Listen to every episode of the Toe2Toe podcast here
Full BOXXER card for Saturday February 11 on Sky Sports
10 x 3 mins International Super-Lightweight Contest
Adam Azim vs Santos Reyes
10 x 3 mins International Super-Middleweight Contest
Zak Chelli vs Anthony Sims
10 x 3 mins English Middleweight Championship
Tyler Denny vs Brad Pauls
8 x 3 mins Lightweight Contest
Caroline Dubois vs Feriche Mashaury
8 x 3 mins Cruiserweight Contest
Viddal Riley vs Anees Taj
8 x 3 mins Heavyweight Contest
Jeamie TKV vs Harry Armstrong
6 x 3 mins Welterweight Contest
Hassan Azim vs Abdallah Luanja
6 x 3 mins Super-Middleweight Contest
Jordan Reynolds vs Mohamed Cherif Benchadi
4/6 x 3 mins Featherweight Contest
Razor Ali vs Hector Lozano
Boxing on Sky Sports is available to stream through NOW TV.