UFC Fight Night last week saw heavyweight fighter Derrick Lewis taking an absolute beating from Moldovan Serghei Spivac. The 28-year-old came out to the cage with his tail up and controlled the fight right from the very beginning. The intensity of his attack on Lewis was such that 'The Black Beast' couldn't pull the fight past the first round. Spivac submitted Lewis after a few takedowns and bagged a win along with the performance bonus. The victory got the shy Moldovan happy and excited, but Lewis has not taken the defeat well.
Coming into the fight, Derrick Lewis had said that his fans were not taking him seriously. He mentioned how he was more vested in the training process than ever and wanted to grow his stature as a heavyweight fighter. He was halted in his strides rather forcefully by a clinical performance from Spivac. UFC legend Michael Bisping has revealed the state he found Lewis in after the fight in the latest episode of his podcast Believe You Me.
UFC legend reveals Derrick Lewis's reaction to the loss
Talking to his regular co-host Anthony Smith, Michael Bisping discussed the Lewis Vs Spivac fight. While he was appreciative of Spivac's performance, he did mention bits about Derrick Lewis. 'The Count' said, "I was concerned for Lewis in that fight because I had a feeling that Spivac might have done that and I'm not saying that I thought Lewis was underestimating him. But I think that maybe he was underestimating him"
Read More: UFC Legend Michael Bisping Blasted by Fans for Calling Israel Adesanya the Best Striker on the Roster
Describing Lewis's state after the fight, Michael Bisping further added, "I don't want to kick my Molly's down, he was devastated last night, absolutely devastated, probably a little bit embarrassed as well. You know what I mean because that's part of it. You know when all these people talk s*** when Fighters lose fights"
Derrick Lewis would like to make amends
Derrick Lewis is currently languishing at #10 in the UFC heavyweight rankings. The latest loss has pushed the fighter on a three-fight losing streak. A streak that does not match the stature of a fighter who also holds the record for the highest number of knockouts in UFC history. Lewis has a pro-MMA record of 26 wins and 11 losses; he will have to break his losing streak as soon as he can.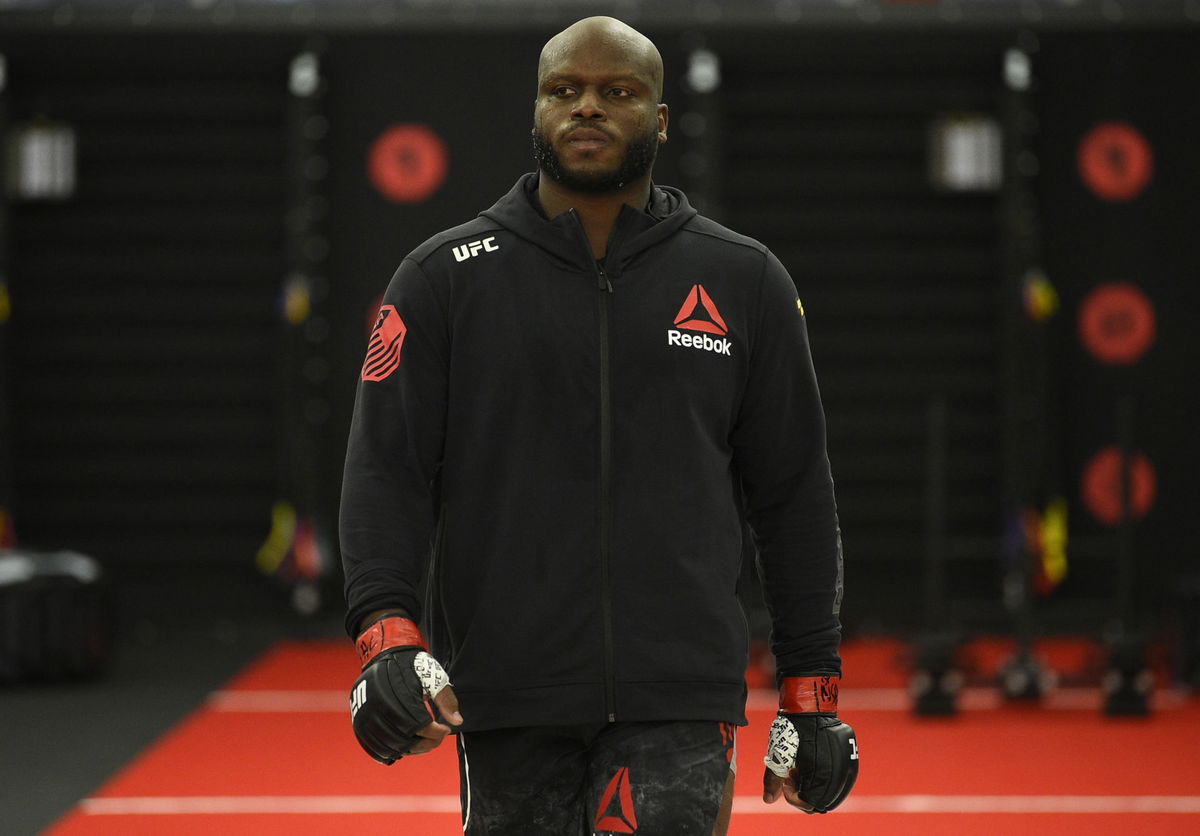 Serghei Spivac, on the other hand, is now on a 3 fight winning streak and placed at #8 in the UFC rankings. After his victory against 'The Black Beast', Spivac had called out Jon Jones. This shows that he is hungry for more and is not afraid to take on the best.
Do you think Jon Jones will fight the 'Polar Bear'? Let us know.
Watch This Story: List of Jon Jones' UFC returns that will shock you
The post "Absolutely Devastated Probably a Little Bit Embarrassed": Derrick Lewis' State After Getting Manhandled by Serghei Spivac appeared first on EssentiallySports.