After conquering her 85th world cup victory, Mikaela Shiffrin has become the joint-second-all-time in FIS Alpine Ski World Cup career wins. Shiffrin has become the woman skier with the best statistics in the world cup, while only lagging behind Ingemar Stenmark (86). Moreover, as a senior skier from her country, she roots for the young American skiing sensation.
In her interview with Eurosport, she talks about her experience with the American skiing future, Paula Moltzan. Let's have a look at the interview and what she said about Paula Moltzan.
Mikaela Shiffrin opens up on her equation with Paula Moltzan
International players representing the same country playing the same sport bond differently. Especially when it comes to individual sports. Similar is the story of Mikaela Shiffrin and Paula Moltzan. However, while the skiers have been practicing together for years now, when it comes to the big stage, they are also each others' competitors. In the 2022 World Cup, they secured first and second place.
While speaking with Eurosport, Shiffrin opened up about their equation. Shiffrin talked about the long time she has spent skiing with Paula Moltzan. Moreover, she reveals Paula's journey in skiing, where she began as a young prodigy and went back to complete her college, and fought her way back into skiing. Giving a positive example of Moltzan, Shiffrin said, "So it's an amazing example for ski racers. Especially from the US, that they can take the college route and they can still make it on the World Cup."
Read More | "I Kind of Don't Care": Mikaela Shiffrin Opens Up on the Mounting Expectations After Surpassing Lindsey Vonn's Record
She continued, "It's just really it's just a matter of time and she needs the proper support. And she needs the one race where she just, yeah, like she's not nervous and she just lets get skiing out. And then she is gonna win it and we're all just holding our breath for that moment, and of course, I want to win these races, but now I have 85 like…" 
Who is Paula Moltzan?
Where Mikaela Shiffrin is the superstar of the current American skiing squad. Paula Moltzan can be seen as her successor. Although she has already given some outstanding performances in her career and impressed everyone with her skills. In the 2022 World Cup, she outdid everyone, except Shiffrin and stood as runner-up.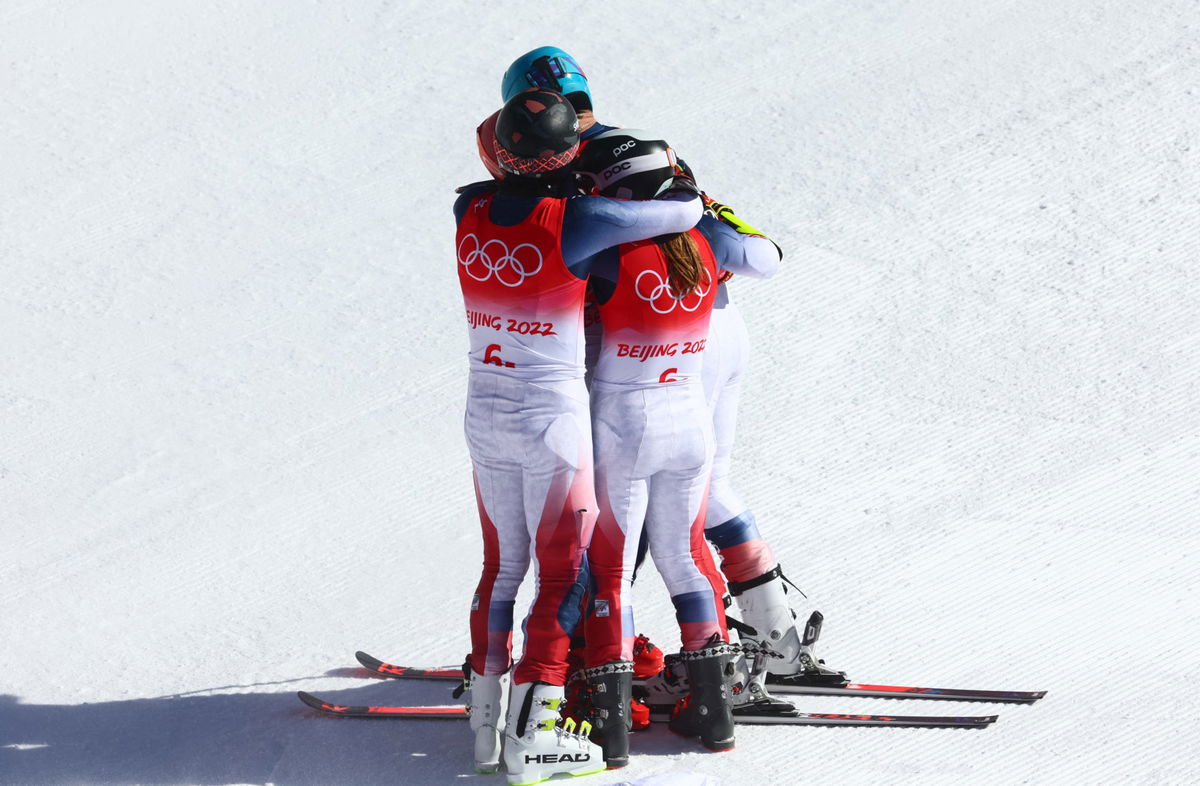 She began skiing at a little age of eleven, and now she looks to become the best in the world. Besides Shiffrin, she will also be the one skier to look out for in the 2023 World Cup. As Shiffrin said, they both will be looking to win on the slope despite the friendship. What do you think will happen in the upcoming days?   
While Mikaela Shiffrin chases the 86th win of her world cup career, do you think she will be able to clinch it soon? Let us know in the comment section. 
Watch This Story: Revealed: Skiing Legend Mikaela Shiffrin Opens Up on Emotional Reality Behind #ABFTTB on Her Helmet
The post "But Now I Have 85…": Showing a Masterclass in Competing at the Highest Level, Mikaela Shiffrin Roots for Young Sensation appeared first on EssentiallySports.