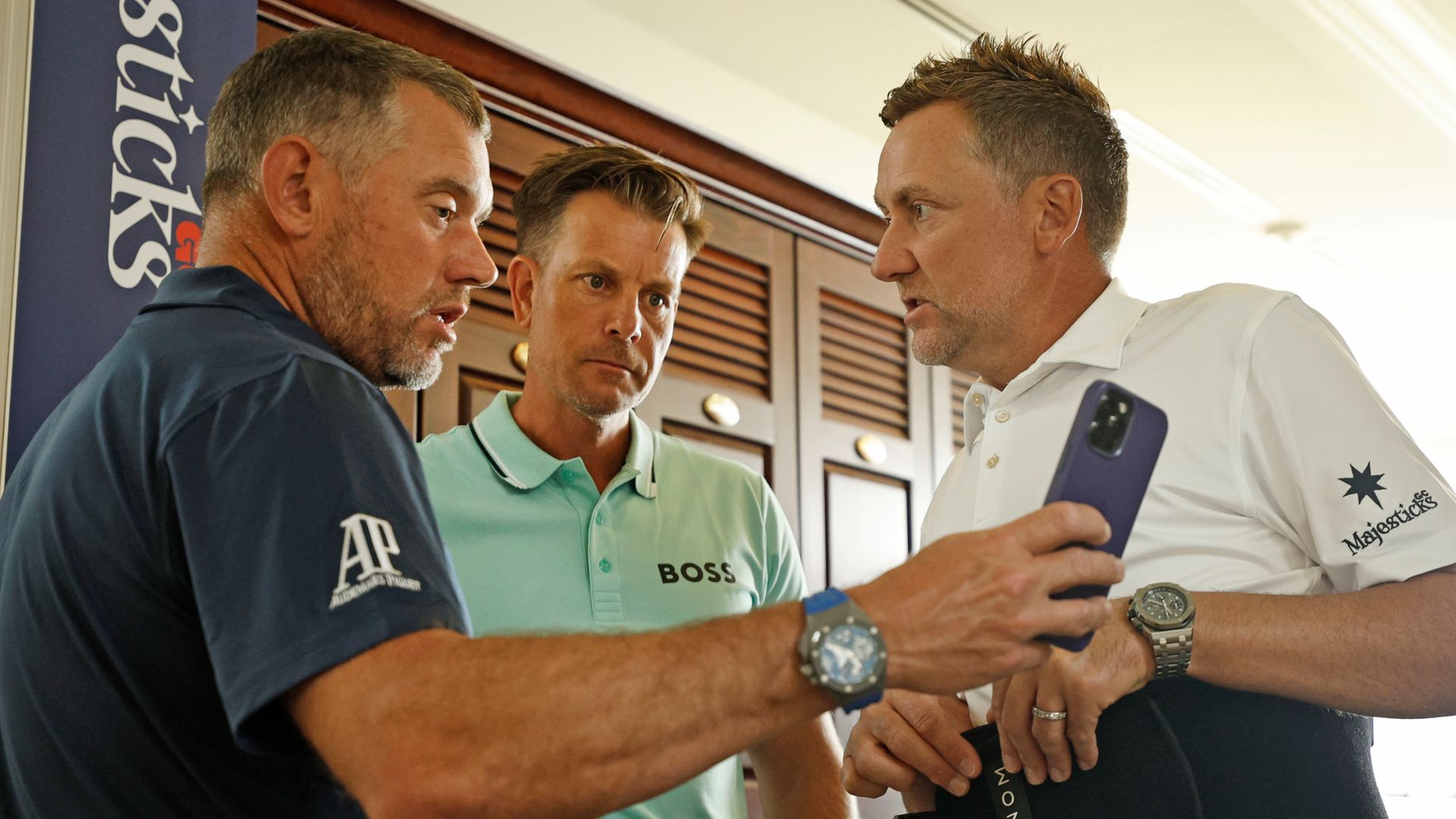 A three-person panel is hearing evidence from the DP World Tour's legal team and the legal team representing 13 LIV appellants; players were asked about the arbitration case ahead of the Singapore Classic, live on Thursday from 5.30am on Sky Sports
Last Updated: 08/02/23 11:29am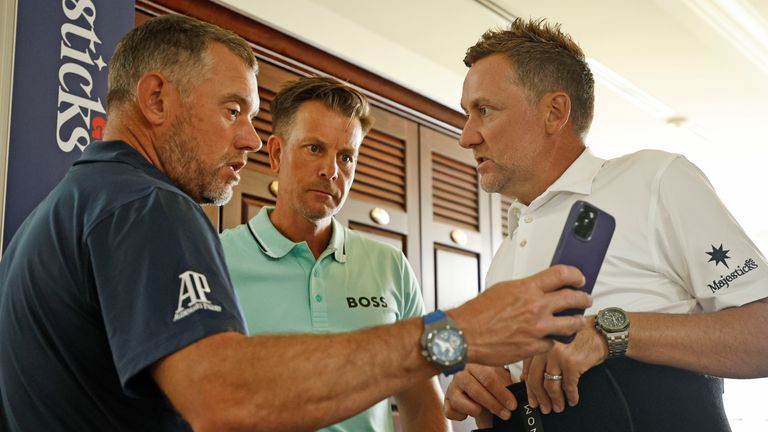 Ryan Fox hopes the DP World Tour gets a "favourable outcome" from the ongoing arbitration hearing with LIV Golf members and believes long-term friction is damaging to the sport.
A hearing is currently taking place between the DP World Tour's legal team and the legal team representing 13 appellants, with a panel set to decide whether fines and suspensions can be imposed for LIV golfers competing on the Saudi-backed circuit after being denied releases to play.
The outcome of the five-day hearing is not expected for several weeks, while the PGA Tour is involved in a separate anti-trust lawsuit with LIV Golf, with Fox admitting the ongoing feuds between the rival organisations continues to cause tension within the professional game.
"It's really hard to know how it's going to go," Fox admitted ahead of the Singapore Classic, live on Sky Sports. "Obviously I think it's a very narrow arbitration, in terms of can we enforce our regulations or not?
"It's very different compared to what the PGA Tour is, as the PGA Tour regulations are quite a bit stronger legally than what ours are. Obviously, I hope the tour has some kind of favourable outcome from it, but we're not going to know that for a while.
"Golf has always been a gentleman's game, while there's been feuds here and there, generally everyone gets along really well. This whole thing has ended friendships, not for me or anything, but it has ended friendships for people.
"It has created a lot of tension in the game, and while the tension may have been good to start with, I don't think it's good in the long term for anyone."
What do the players want?
If the panel rules in the DP World Tour's favour then it could have significant implications for Europe's Ryder Cup team, with stalwarts Sergio Garcia, Lee Westwood, Ian Poulter and Martin Kaymer among those who to have joined LIV Golf.
Justin Rose bolstered his hopes of making a sixth Ryder Cup appearance for Team Europe later this year after winning the PGA Tour's AT&T Pebble Beach Pro-Am, with the 42-year-old offering a balanced view on whether the LIV members should be allowed to continue to compete on the DP World Tour.
"It [having LIV golfers in fields] has definitely strengthened European Tour events, if you're looking at it from a field point of view and things like that," Rose said after securing an 11th PGA Tour victory on Monday.
"Part of me thinks you've made a decision, you should just get your head down and stick with that. But at the same time, a lot of these guys have given a lot to the European Tour over two decades, so maybe that should count for something too.
"Listen, I try to keep my nose out of it because a lot of them are my friends and they remain my friends. I don't judge their decision because everyone has their own parameters for what makes a good decision or not. I still continue to stay in touch with them and wish them the best."
If the hearing rules in favour of the appellants then LIV golfers will be able to continue playing on the DP World Tour, outside of their other commitments, just as they have been able to do so far this season.
"I played with Henrik Stenson a few weeks ago in Abu Dhabi, it's no problem at all," Alexander Bjork said. "I think everyone should be able to play anywhere they want so, I have no issues playing with anyone really. Yeah, that's my take on it."
Watch the DP World Tour's Singapore Classic throughout the week live on Sky Sports. Live coverage begins on Thursday from 5.30am on Sky Sports Golf.