Steph Curry may be one of the greatest point guards of all time. However, the 4-time NBA Champion is also one of the best golfers coming out of the basketball court. While he may have gotten the opportunity to play the 18-hole sport with many professional golfers, LPGA star, Michelle Wie West, once revealed how remarkable Curry was at golf.
Steph's golfing skills have been appreciated by many in recent years. Thanks to his incredible passion and admiration for the sport, he was recently named the Ambassador of Golf by the PGA Tour Champions. However, his love for the sport began long before, as the retired LPGA star once spilled beans on the two-time MVP's golf attributes.
Michelle Wie West was in awe of Steph Curry
In 2020, West went to Golf Channel's David Feherty's podcast named, 'Feherty Up Close From a Distance.' The 2014 US Women's Open winner shared insights on playing golf with some of the biggest celebrities which also included the NBA point guard. She revealed how there was a boys vs girls golf team play competition, days before her marriage in which Steph was a participant.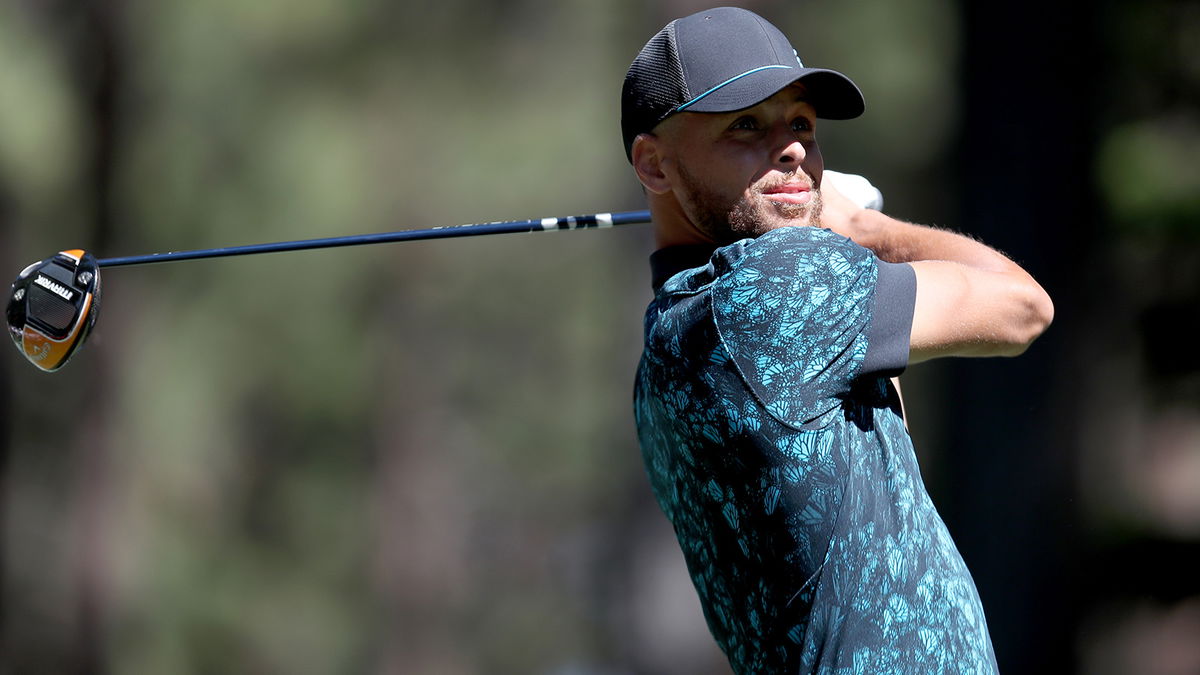 "I was really blown away about how good he (Curry) was", said the LPGA star. Michelle then talked about how her husband, Johnnie West, even caddied for Steph Curry during many amateur events. However, the NBA star has learned the sport of golf all by himself.
Read More: Michelle Wie West Recalls the 'Weird Rule' of LPGA Tour That Once Put Her in a Tight Spot While Getting Her Appendix Taken Out
"He can actually hit a golf ball and then finding out that he's completely self taught", West said. "There's no instructor that taught him how to play and fundamentally like speaking he's really good and he out of Bunker out of the short game like his touches amazing so it was really fun to see him play".
While many celeb golfers have a great long drive, it is the short game that they struggle with. However, similar to his silky three-pointers, Curry stands out from the rest. The NBA star is great with putting and everything around the greens. Moreover, he learned it all by himself. Perhaps, he should consider turning a pro golfer once he hangs his shoes on the basketball court.
Watch This Story: Paige Spiranac Casually Sidelined NBA Legend Stephen Curry in a Unique Set of Predictions in 2022
The post Recently Named as the Ambassador of Golf, Steph Curry Once Impressed Retired LPGA Star Michelle Wie West: 'I Was Really Blown Away' appeared first on EssentiallySports.