The IOC is facing dissent over its willingness to allow athletes from Russia and Belarus to compete as neutrals at the Paris Olympics next year in defiance of pleas from Ukraine, following Vladimir Putin's invasion
Last Updated: 09/02/23 10:35pm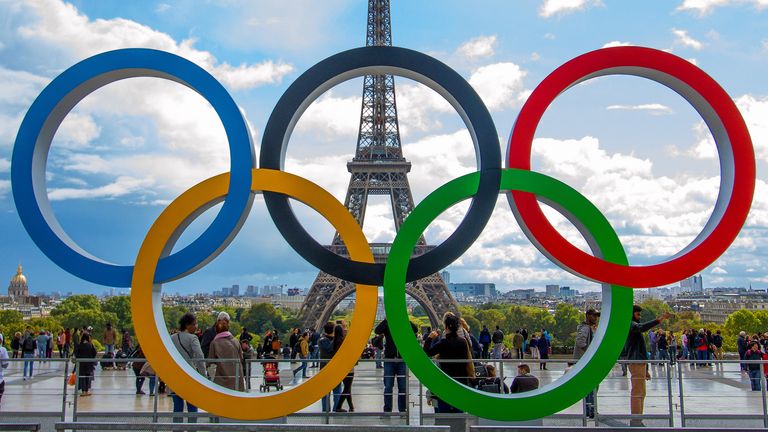 Ukrainian president Volodymyr Zelenskyy will give a live opening address as the UK government hosts a 30-nation summit on Friday in an attempt to coordinate a united response to the possibility of Russian athletes being allowed to compete at next year's Olympic Games in Paris.
The International Olympic Committee (IOC) is facing dissent over its willingness to allow athletes from Russia and Belarus to compete as neutrals in Paris next year in defiance of pleas from Ukraine, following Vladimir Putin's invasion.
Just three days after being named UK Culture Secretary, Lucy Frazer will host the event, which will feature a live address via video-link from Zelenskyy, following his surprise visit to the UK on Wednesday.
"President Zelenskyy told the UK in Parliament this week of the suffering still being felt by many Ukrainians," Frazer said in a statement.
"As he did so the IOC was continuing to ignore the international allies stepping up their efforts for peace and disregard how the Olympics will give Putin the perfect platform to promote Russia and legitimise his illegal war.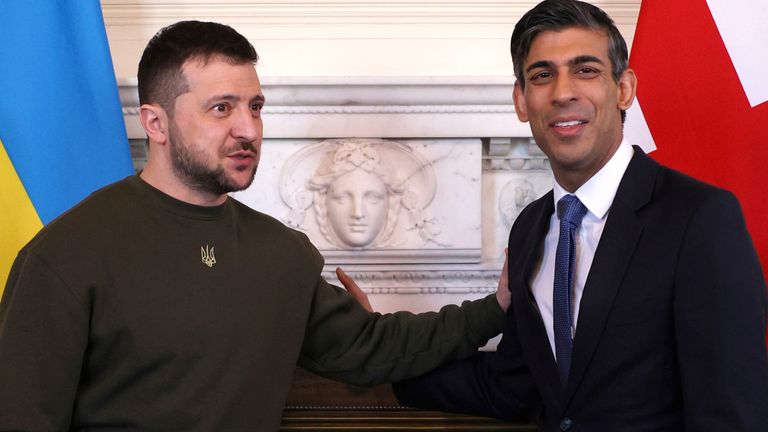 "We're approaching a year since this barbaric invasion began. We must urge the IOC to show that the Olympic values mean something. We must make clear there are consequences to this illegal invasion. We cannot allow Russian athletes to line up alongside Team GB and everyone else on the world stage."
Ministers or senior representatives from France, Germany and Poland, as well as the USA and Canada, are among those expected to attend the summit, with a collective statement expected to be agreed and published in the days that follow.
Zelenskyy has previously said any neutral flag for Russia in Paris would be "stained with blood", while Ukrainian Olympic officials last week consulted on a possible boycott of the Olympics and an outright ban on Russian athletes – a stance supported by the leaders of Estonia, Latvia and Lithuania which border Russia and gained independence from the Soviet Union in 1991.
On Tuesday, the five Olympic committees in the Nordic region joined the chorus of countries arguing for a ban. The bodies from Denmark, Finland, Iceland, Norway and Sweden expressed their "steadfast support once again with the Ukrainian people and the demand for peace".
The IOC announced last week that it was open to athletes from Russia and Belarus – which has been used as a staging post for the invasion of Ukraine – competing as neutrals in Paris if they have not actively supported the war.
In the last three summer and winter Olympics between 2018 and 2022, Russian athletes have been prevented from competing with the national flag or anthem as punishment for the country's state-sponsored doping scheme.
The IOC wants sports federations to allow any Russians or Belarusians who have not been "actively supporting the war in Ukraine" to take part and argues it would be discriminatory to ban athletes based on their citizenship alone.
It has responded to the comparison with Apartheid-era South Africa being excluded from the Olympics for more than 20 years, pointing out that UN sanctions were in place at the time.
"There are no UN sanctions in place against Russia and Belarus at this moment in time," the IOC said.
But Russia, as a permanent member of the UN Security Council, can veto any proposed resolution.
Government pressure on athletes and sports bodies should also be resisted, the IOC said, adding its stated mission is "to unite the entire world in a peaceful competition".