Brock Purdy has been a hidden gem for the San Francisco 49ers. He has gone from Mr. Irrelevant to leading the ailing 49ers all the way to the NFC Championship Game. Even though the inexperienced quarterback was not able to lead his team to the Super Bowl, he proved his mettle as he picked up after Jimmy G and Trey Lance. He earned the respect of all of his teammates. This was very clearly visible from the 49ers' tight end, George Kittle's recent words. However, Kittle's words might not be the most respectful for the 49ers' most underrated QB, Trey Lance.
Bleacher Report Gridiron put up an interesting tweet that showcased a video of Kittle on a podcast, speaking about Purdy's excellence. However, he also had some mentions of Trey Lance that seemed to have rubbed off the fans in the wrong way.
Kittle's subtle comparison of Brock Purdy and Trey Lance
Kittle spoke about how well Purdy handled the pressure of being a rookie quarterback that led the team to the NFC finals game. Furthermore, he also mentioned the supposed missed opportunity that Lance experienced.
"It's Brock's job to lose" – George Kittle on the 49ers' QB situation pic.twitter.com/6x5Mwf5txZ

— B/R Gridiron (@brgridiron) February 9, 2023
While it did not sound like he was bad-mouthing his Lance, he did indirectly come close to revealing that Purdy might be the first choice for QB1 next season. Fans were not happy with Kittle's words and they made it very clear when they were unhappy with his comments.
Read More: "He's Been Dying to Say 'Brock": NFL World Trolls WWE Legend After Bold Brock Purdy Claim Draws Massive Boos in Philadelphia
The fans went on to relentlessly demand a trade for Lance so he could supposedly get his due.
Fans showcase their displeasure at Kittle's words
There was an uproar from fans on Trey Lance's behalf. This fan expressed his pity for Lance.
I'm so sad for Trey Lance man

— Old NBA Tweets (@oldnbatweetz) February 9, 2023
Furthermore, this fan spoke about trading Lance somewhere else.
Send Trey to Carolina, perfect fit.

— Brandon Key (@brandonkeyy) February 10, 2023
There were also comments about shifting Lance to the Titans.
Lance is a titan

— treylonbetta (@titans4L_) February 9, 2023
Additionally, fans also spoke about the lack of opportunities for Lance.
Lance has been written off for no reason it's actually mad unfair

— jack cowan (@jackcowan71) February 9, 2023
There were demands for Lance's trade.
Keep Brock trade trey lance

— gohan (@heatonyamagic) February 9, 2023
Finally, fans mentioned how unfairly Lance was being treated.
Trey lance in shambles

— ChicagoInsight (@DaBears9090) February 9, 2023
Fans were truly enraged by how Kittle spoke about Lance. Furthermore, there were some fans who truly believed that Lance would be better off somewhere else. Interestingly, fans did not have anything to say against Purdy and the praise he received.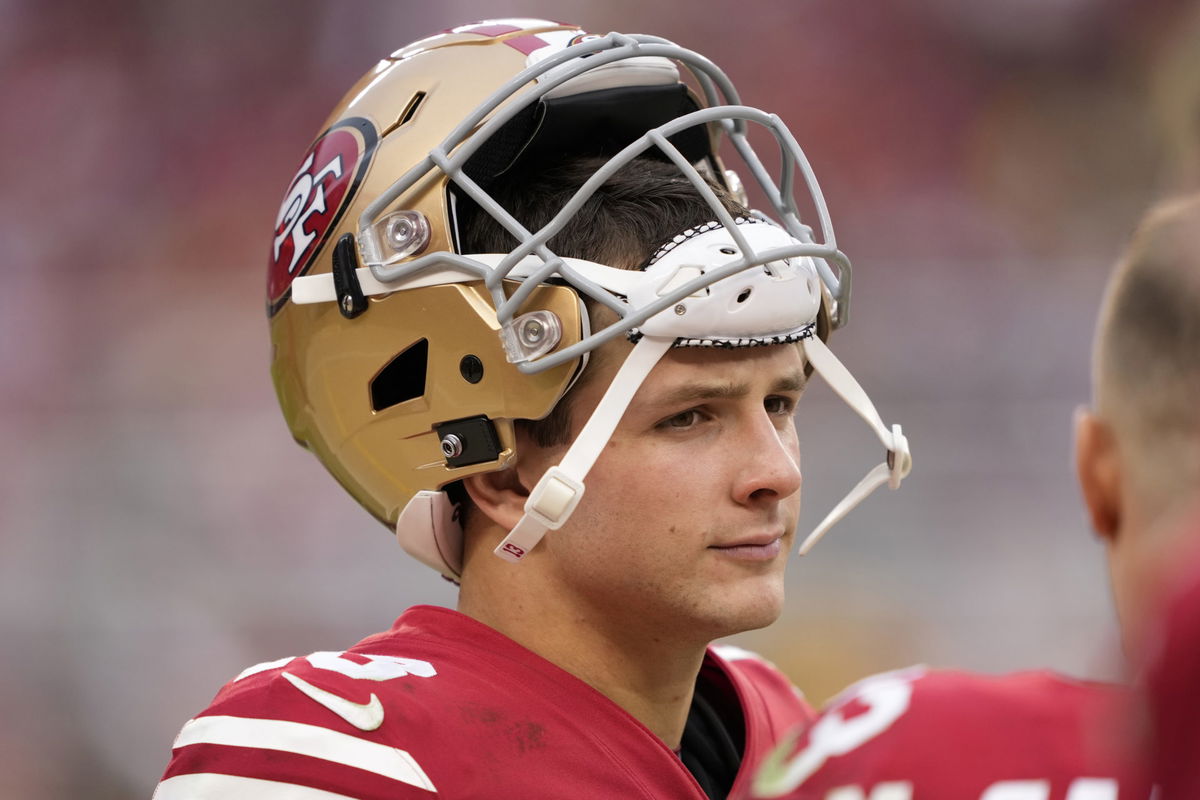 The 49ers are truly spoilt for choice when it comes to their quarterbacks. However, it remains to be seen if the overlooked Trey Lance will get a chance next season or if it'll be a Purdy show through and through.
The post "It's Actually Mad Unfair": George Kittle's Comments on Brock Purdy's 49ers Future Inadvertently Puts Trey Lance's Job at Jeopardy appeared first on EssentiallySports.