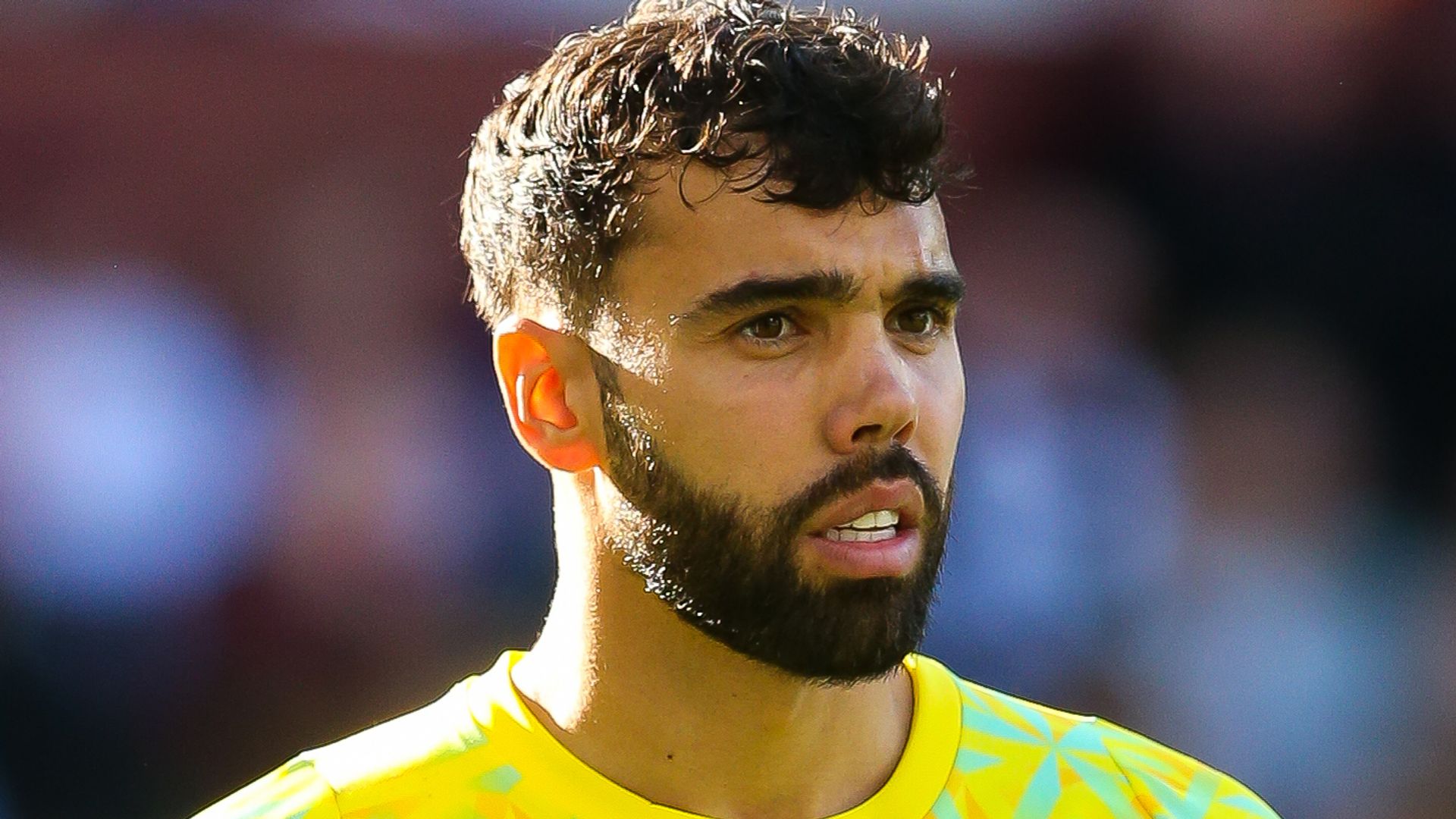 Thomas Frank has admitted it could be difficult to keep David Raya this summer after the Brentford goalkeeper revealed he has turned down two offers of a new contract.
Speaking to Press Association, Raya – whose current deal expires in the summer of 2024 – said "I don't think it's the right time to sign a new contract", adding he had rejected offers last year and in January.
The Spain international has been linked with a number of Brentford's Premier League rivals – including Manchester United, Chelsea and Tottenham – and Frank conceded the club's hand may be forced.
"I think if he turns it down twice then unfortunately that's a signal," said Frank. "We made two really good offers but that's fine, it's a free world. We can't force anyone.
"That said, David has been amazing for us, coming from Blackburn three-and-a-half years ago.
"In the first season, for me, he was the best 'keeper in the Championship and then was involved in the play-off final. He made a mistake there but we told him, 'you will come back stronger' and the year after, we did it.
"He has taken that form into the Premier League and I think he's one of the best 'keepers in this league right now. He's very focused and every day he's here, I'm happy.
"He's one of the captains and he is leading with his performances and his behaviour. He's a top character."
Raya has accumulated 45 Premier League appearances since helping Brentford to the top flight, along with two caps for Spain, and Frank believes the 27-year-old would be valued as high as his compatriot Kepa Arrizabalaga were it not for the lack of time on his contract.
"I hope he will stay forever but it looks like it could be difficult with the contract situation," Frank said when asked about his chances of keeping Raya.
"He must be at least £40m plus. If he had three years it would be £70m.
"How much was Kepa? He is at least as good as him."
'Arsenal can smell chance to win league'
Raya has been just one of a number of impressive Brentford performers as the Bees have risen to seventh in the Premier League, but Frank says they will confront their toughest top-flight challenge to date when they travel to the Emirates to take on league leaders Arsenal on Saturday.
"I'm always positive and I believe we can go to the Emirates and win," said Frank. "But – a big but – we are facing Arsenal, top of the league.
"I said after we lost 3-0 at home to them [in September] and was asked 'can they win the league' – yes. Since then, they have only been going from strength to strength.
"It's well deserved that they are top of the league. They look in sync, they have all their top players fit and available and, at home, they play with an unbelievable intensity.
"If we mean to get anything out of this game we need probably the best performance we've ever put out in the Premier League. I believe we can do that, but we need to be top."
Arsenal are five points clear of second-placed Manchester City – with a game in hand over the champions – and Frank compared Mikel Arteta's side to the Liverpool team that finally won the Premier League in 2020.
"Arteta has done a top job, building that culture over three years and taking difficult decisions with players," said the Brentford boss. "They play with the bit between their teeth and that extra determination.
"They can smell they have a chance to win [the Premier League]. Looking from the outside, you can just see.
"It's like the season when Liverpool won their first championship and you could just see they were running harder both ways.
"In the duels, they are giving everything. They are so eager to win it and that makes it even more difficult to beat them.
"They are favourites to win it – just look at the performances."