Michael Bisping, the legendary UFC fighter, was famous for his aggressive fighting style. However, even he was unable to beat Vitor Belfort. The 45-year-old had undergone Testosterone Replacement Therapy (TRT) before their fight. The loss was particularly devastating for Bisping and still affects him to this day. He recently posted a video of Joe Rogan discussing TRT and Belfort. It shows how much the defeat still haunts him.
The rivalry between Bisping and Belfort was recently reignited when 'The Count' found a video of Joe Rogan discussing Belfort's juiced body. The use of performance-enhancing drugs not only puts the health of athletes at risk but also undermines the integrity of the sport. The controversy surrounding Bisping and Belfort highlights the need for stricter regulations and more rigorous testing in sports to ensure fair competition and the health and safety of athletes.
Joe Rogan describes TRT Belfort before Bisping's fight
The UFC podcaster, in the video that Bisping recently posted on his Instagram story, expresses his disbelief at the high testosterone level in Belfort's body. According to Rogan, he had never seen a human with such a high testosterone level and initially thought it wasn't real. He marvels at how Belfort was able to achieve this level and how it was affecting his performance in the cage.
In the video, the 55-year-old states about TRT Belfort, "I mean it's fu*king red lining his engines". He says that Belfort was able to achieve a level of performance that was far beyond what is normal for a human being. He compares it to a car that is "red lined," meaning it is operating at maximum capacity. This was due to the testosterone replacement therapy 'The Phenom' underwent before the fight.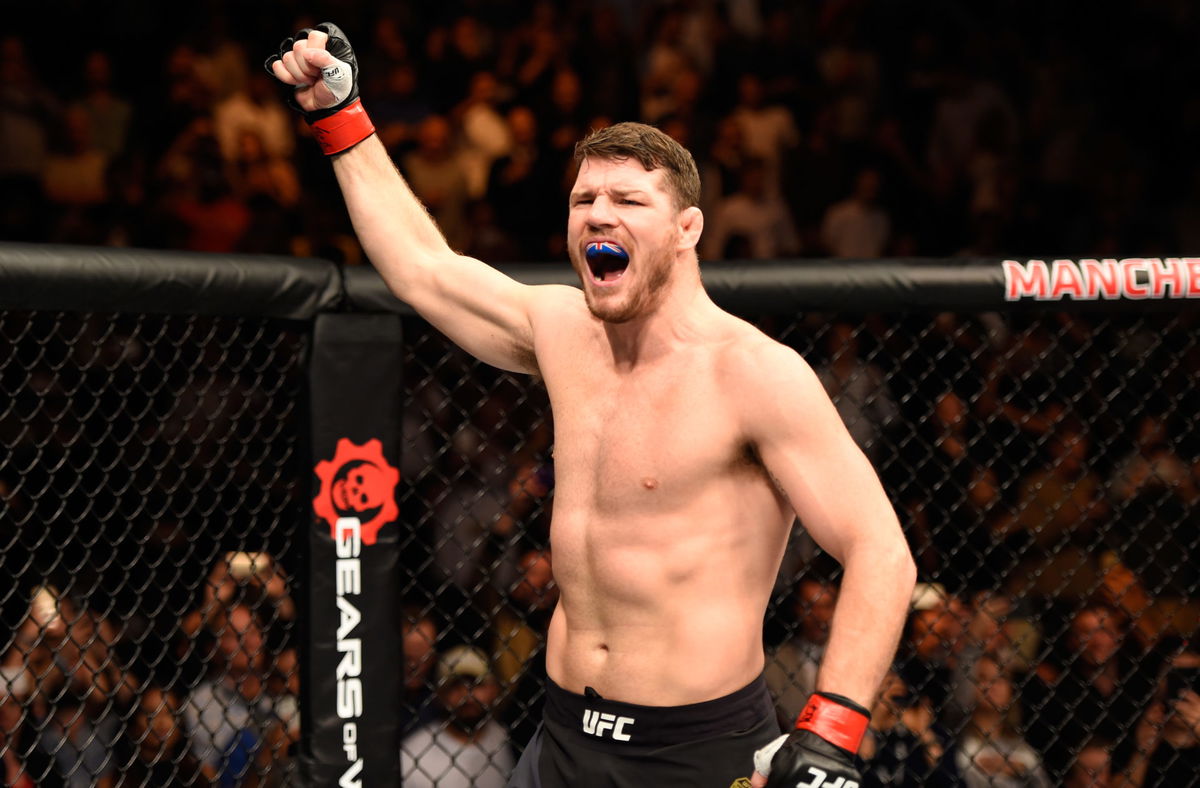 The tension between Bisping and Belfort was certain, even before the fight began. At the weigh-ins, Bisping leaned over to Belfort and said, "Jesus isn't real." In hindsight, this probably wasn't the best thing to say to a juiced-up Belfort.
The statement added to the already high level of tension between the two fighters and only added to the drama of the fight. Despite Bisping's loss, the fight remains one of the most talked-about bouts in UFC history. Additionally, it serves as a reminder of the impact that performance-enhancing drugs can have on sports.
Michael Bisping names Belfort as the dirtiest fighter
Michael Bisping named Vitor Belfort as the dirtiest fighter in combat sports in a recent YouTube video. He blamed Belfort's cheating on steroids. 'The Count' said combat sports aim to knock out opponents, not score points. He has no respect for those who use performance-enhancing drugs.
Dive Deeper – Vin Diesel's Quirky Request to UFC Legend Michael Bisping Mid-Flight Exposed
The rivalry between Bisping and Belfort remains bitter to this day. Despite this, fans still wish to see these two legends face off one last time. Sadly, it's unlikely to happen, but their intense rivalry will always be remembered.
The post "I Mean It's F***ing Red-Lining" – Michael Bisping Shares Joe Rogan's Words to Throw Shade at Vitor Belfort appeared first on EssentiallySports.