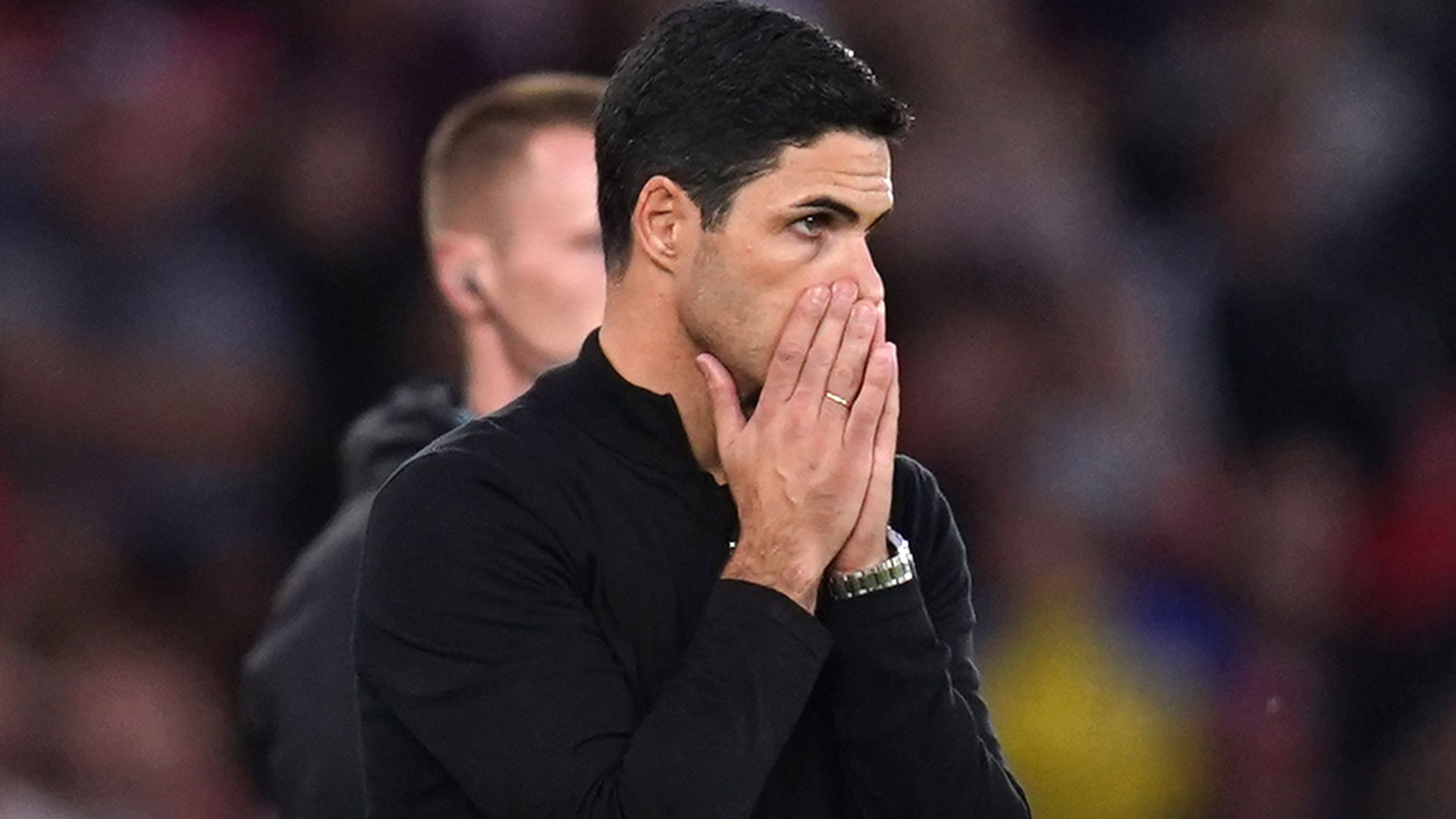 Mikel Arteta says "different rules" were applied which allowed Ivan Toney's equaliser to stand for Brentford and cost Arsenal a potentially crucial victory.
Arteta's side were set to move eight points clear of rivals Manchester City after Leandro Trossard put them ahead until Toney headed home from a set-piece which was the subject of a lengthy check from the VAR Lee Mason.
Brentford centre-back Ethan Pinnock appeared to be offside while blocking Arsenal's Gabriel as a free-kick was delivered into the area for Toney to volley back across goal, with Arteta believing the rules were not applied correctly.
"I just looked at it back and it is offside," he said. "We'll probably be given an explanation later in the week but today we haven't got any.
"Looking at the images, you have to apply certain principles in defending and you do that by sticking to the rules and suddenly you apply different rules then you have to change your principles. So tell us before because then you don't hold the line that high because you're always going to have an advantage if you get blocked.
"It's too late, the goal was allowed, we dropped two points."
Brentford boss Thomas Frank saw the incident differently.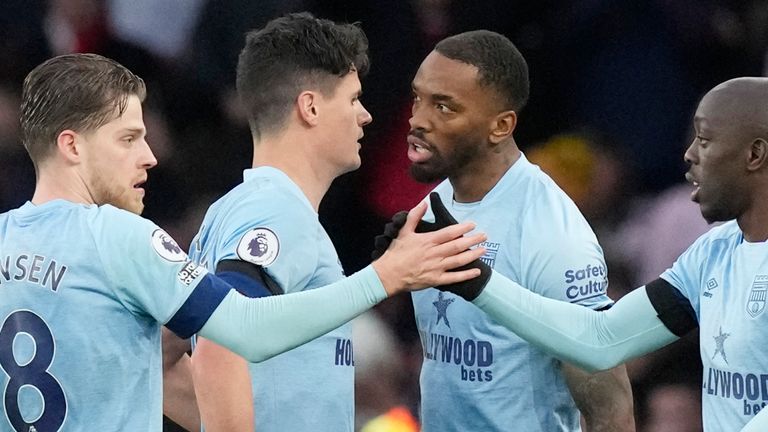 "Every week there are VAR decisions that are going marginally one way or the other," he said. "I agree that when they kick the ball Ethan is in an offside position. As far as I know the football law, the next question is, did he influence that we could cross the ball across? They decided it was not enough, I agree!"
There was a further question of offside when Pinnock headed the ball forward to Christian Norgaard, who hooked it across for Toney to score.
"The second one, I don't know," said Arteta. "You have to see the line the way they see it with the camera. It's irrelevant, it's gone."
Each of the last three Premier League goals Arsenal have conceded have come from headers and asked whether defending set-pieces was a weakness for his side, Arteta said: "Of course, we want to improve in every area. We are the third-best team in terms of defensive set-pieces in the league. We want to be the best.
"Set-pieces are Brentford's biggest strength and we controlled them quite well but in that situation, we were hoping they were going to be offside but they weren't. It's always unfortunate. Set-pieces cost you points, they are huge in this league."