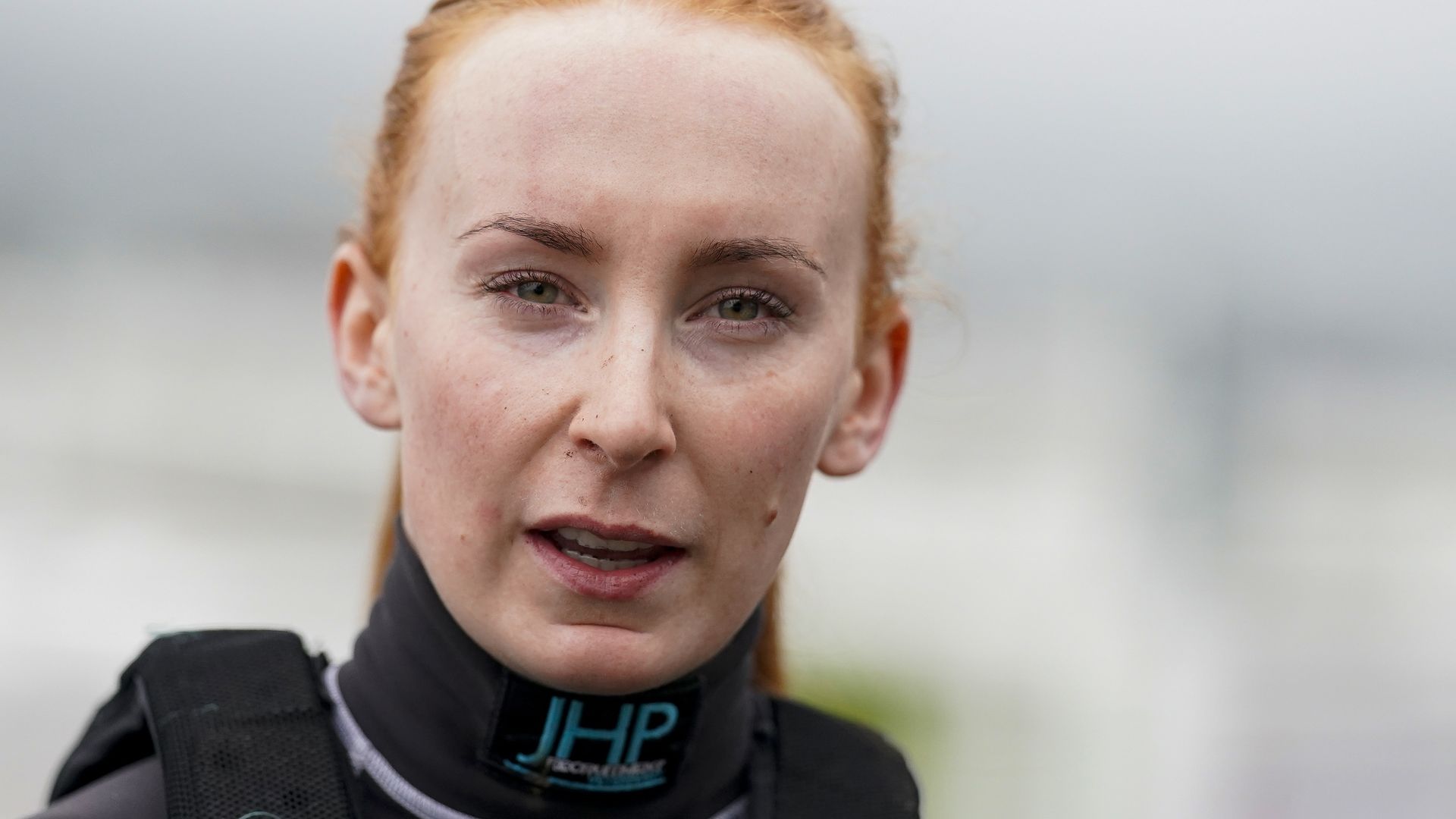 Millie Wonnacott has never wanted to be anything other than a jockey and it is that determination and spirit that saw her make a miracle return to the saddle on Sunday, almost two years after breaking her neck at the Cheltenham Festival.
The 25-year-old has had a long road to recovery after what easily could have been a career-ending fall from Kansas City Chief in the Pertemps Final in March 2021.
A promising rider at the time, with 23 victories from 118 rides over jumps, Wonnacott suffered two fractures to her C1 vertebra, leaving her in a neck brace for six months.
Numerous trips to Oaksey House – the Injured Jockeys Fund's rehabilitation centre in Lambourn – followed before Wonnacott was finally able to get aboard Michael Blake's Clearance at Southwell, with the 50/1 shot coming home 10th of the 12 runners.
Reflecting on her injury and recovery, Wonnacott told Sky Sports Racing: "It's pretty much the scariest bone you can break. Luckily for me, I never had any spinal cord or nerve problems, which was millimetres away from happening.
"Thankfully it did heal – but it was touch and go if it was going to.
"A lot of physio and work has gone into me from everyone at Oaksey House [Injured Jockeys Fund's rehabilitation centre] and thousands have been spent on my recovery.
"It was a long, old graft given we didn't know what was going to come at the end of it but thankfully it's all worked out."
Asked if she ever doubted making a return to riding, Wonnacott added: "Some doctors were saying I need to figure out what I want to do with my life but I couldn't think of a single thing. We're born and bred on horses and that's the only thing that makes me happy in life, it seems.
"I knew if I didn't give the flat a go I'd kick myself in the future so I'm here."