Surfing often predisposes its athletes to the acute perils that the sport invites. Balancing on a streamlined board while enormous waves toy with the surfer seems pretty scary. Anyhow, legendary surfers effortlessly outsmart nature with their trained finesse. However, such risks were not the cause of this surf photographer's unfortunate demise. 
As per a recent update by KHON2 News, a local surfing community in Hawaii is grieving the loss of a brilliant athlete and artist, Larry Haynes on February 13th, 2023. Surprisingly, the final moments of his life were left recorded in his action camera. 
The surfing community remembers Larry Haynes.
Hawaiian surfing filmmaker, Larry Haynes passed away at 74. After a successful surf session at Laniakea Beach, he dropped unconscious in the parking lot. Later on, lifeguards reached out to his friend, Brian to take his surfboard back. Eventually, he found Haynes's epic final surfing moments recorded in the GoPro camera he'd surfed with. 
Read More: Rare Photo of 'Rocky' Star Sylvester Stallone Flexing in Front of His Late Mother Jackie Breaks the Internet
In the video uploaded on the KHON2 News YouTube channel,  the snippets of his last surf displayed him joyously paddling out and having a great session with the waves. Cherishing his spirit, Brian said, "He had this incredible life right up till the end. You couldn't have filled anymore into his life than he did." Whereas another recounted, "Does everything with a smile."
Reportedly, Haynes worked as a photographer for 35 years and was lauded for his courage and athleticism in exhibiting his skills against the big waves. His friends revealed that he was shooting at the Pipeline just hours before his demise. Furthermore, he even captured amazing photos from the Big Wave Invitational event held weeks ago. On a similar account, a sensational surfer once tackled a near-fatal encounter while surfing big waves.
Ian Walsh's catastrophic wipeout
YouTube surfing star, Ian Walsh once revealed a dreadful experience at the Giant Mavericks in California, per his video on the platform. He demarcated the incident as "the most violent beating of my life." Narrating the episode, the Maui native stated that he was overwhelmed by the sight of a gigantic wave after hours of waiting.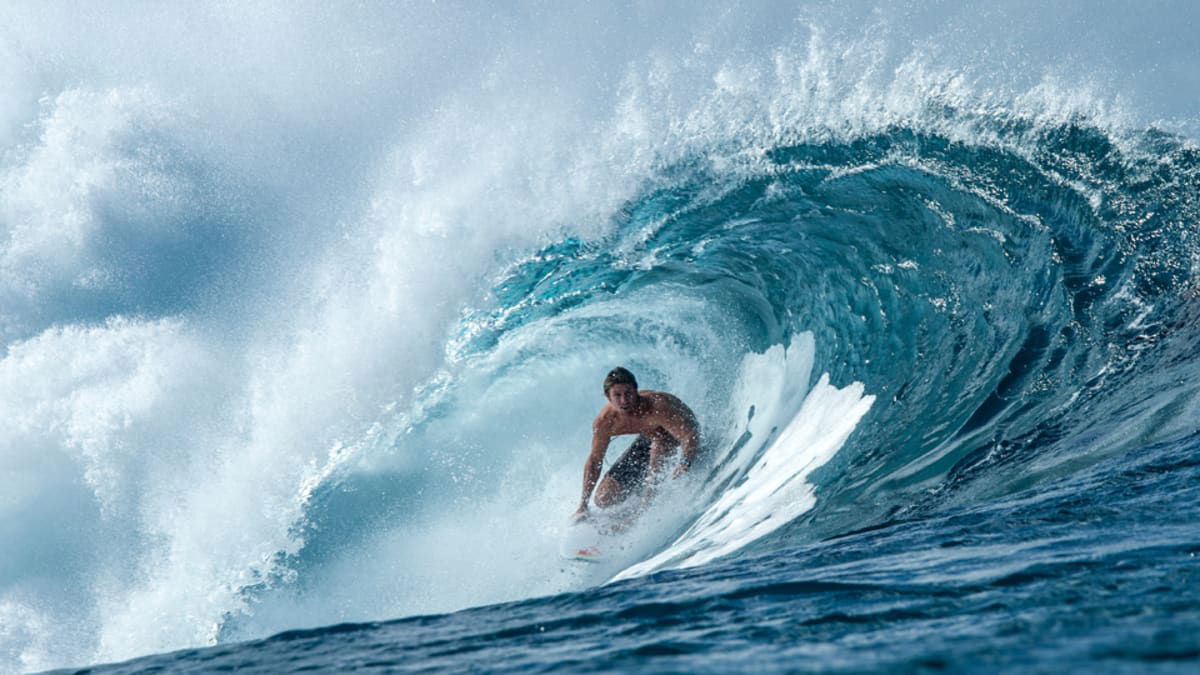 Instantly, rushing to the swell, he was unable to assert his dominance as the lip of the wave struck him in full momentum. "It felt like a building was falling on me," he explained. Additionally, the 39-year-old athlete confessed it to be an "absolute nightmare."
Watch This Sory: A Huge Shock For Surfing Fans Before Vans Pipeline From Kelly Slater and John Florence
Ian Walsh's rough encounter surely gives us the creeps. Although they are trained to devise their escape from these scenarios, it still stands as an extreme form of recreation. However, their love and passion for the sport are what make it exciting. 
The post Capturing the Last Moments of His Own Life, Local Legend Leaves a Heartwarming Legacy appeared first on EssentiallySports.