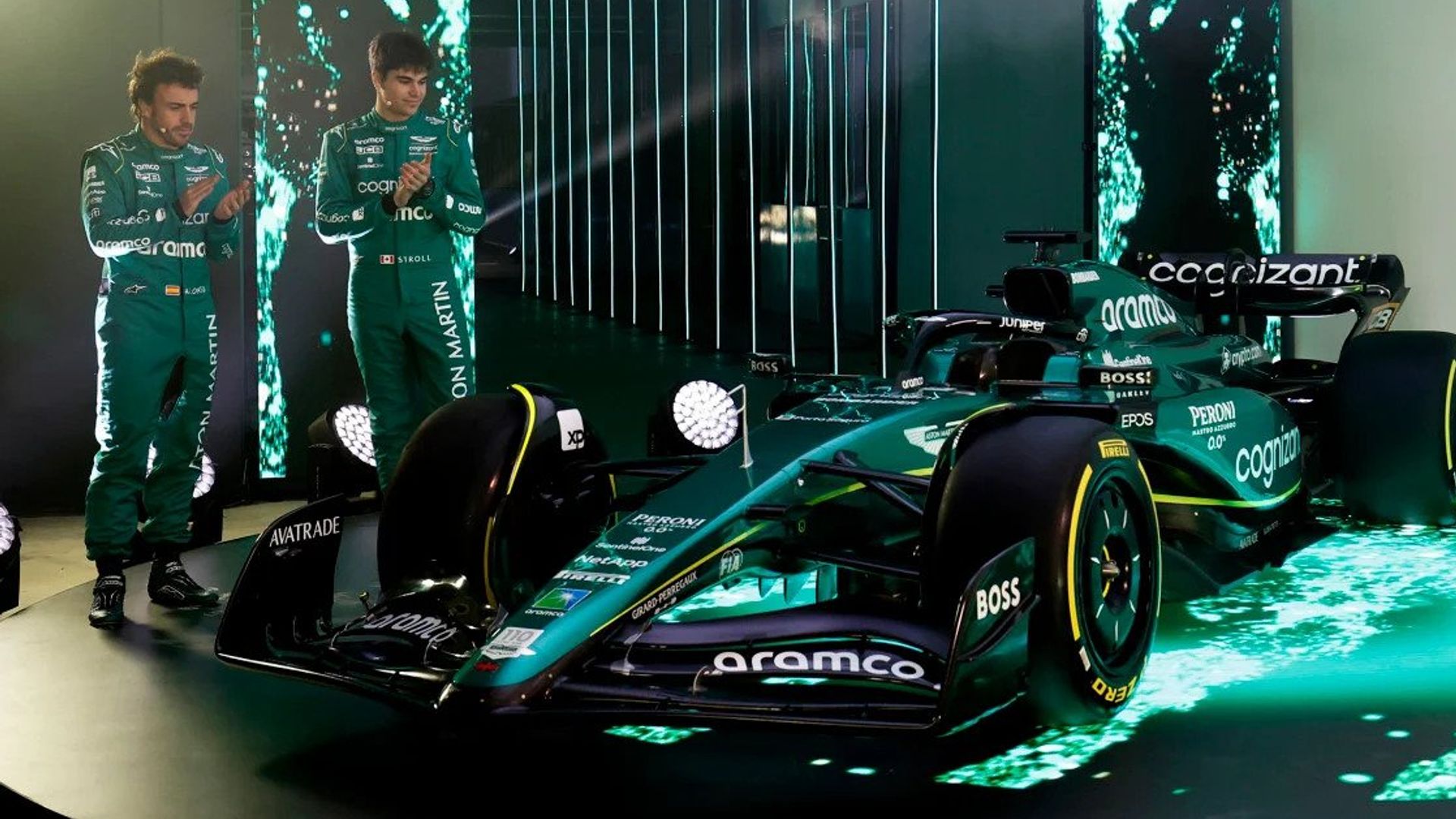 Fernando Alonso, who joins Aston Martin to partner Lance Stroll this season, says team is "different" to former teams Alpine and McLaren with their ambition; Alonso aiming to lead the midfield in 2023 before fighting for wins and podiums next year
Last Updated: 13/02/23 8:48pm
Aston Martin have revealed the car they believe will vault them up the standings in 2023, with bullish new signing Fernando Alonso adamant his latest Formula 1 team is "special" and destined for future titles.
Bringing an end to a mega Monday after McLaren's launch, Aston Martin used their all-new Silverstone base to unveil the AMR23, donned in the classic racing green that the luxury British manufacturer is famous for.
The car is also adventurous in its design following a string of behind-the-scenes signings from rivals and the team, formerly known as Racing Point and before that Force India, are confident in a big improvement this year after back-to-back seasons in seventh following their re-brand.
Nobody typified their conviction at the launch more than Alonso, the fiery double world champion who surprisingly left Alpine to join Aston Martin and replace the retiring Sebastian Vettel.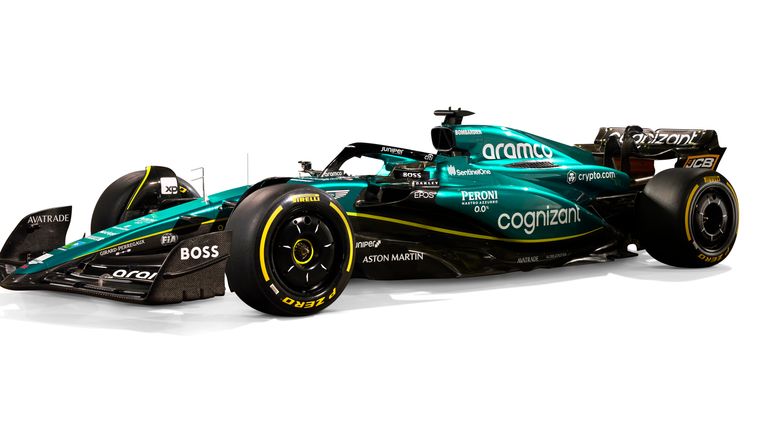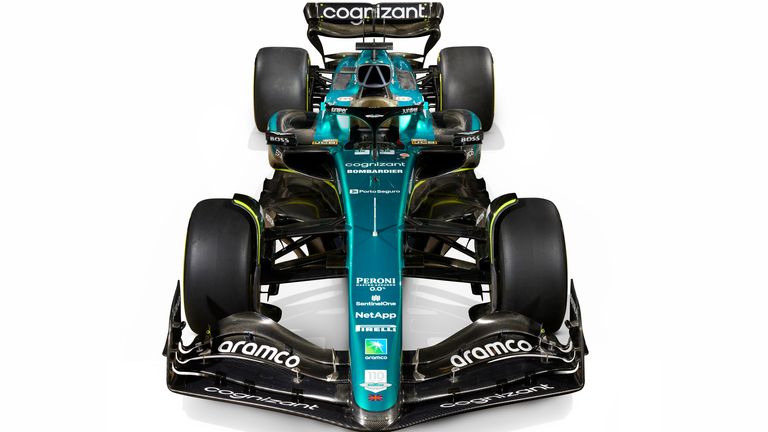 "There is something going on in this team that makes things special," insisted the Spaniard, 41, before firing a dig at his former teams.
"This is very different compared to any other team I joined [recently] where maybe they had success in the past and they were just in a comfortable position," Alonso, who before Alpine grew frustrated at McLaren, added.
"They were fourth and they were happy with fourth. They were fifth and they were happy with fifth. They were seventh and there was a celebration.
"There there is no celebration here until we win… and this is very appealing."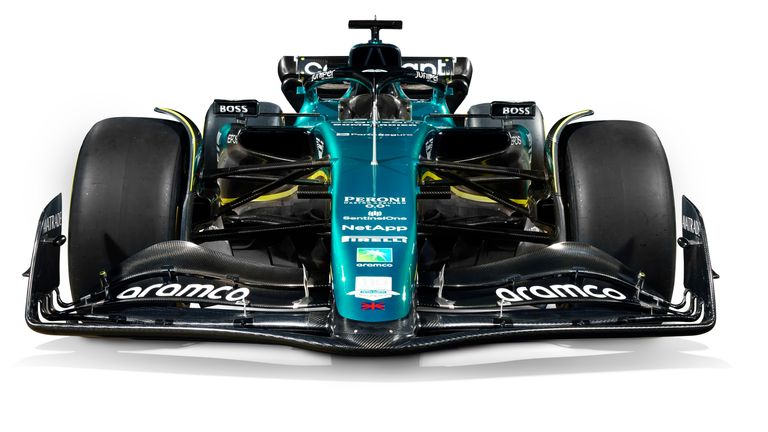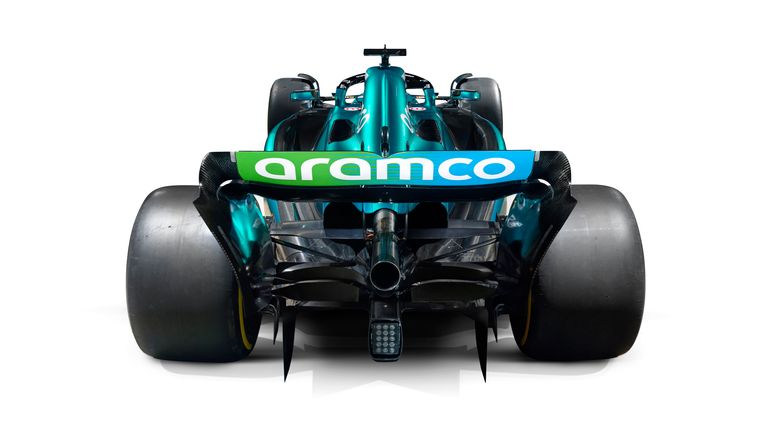 Aston Martin have long stressed their hopes to reach the front of the grid but – while buoyed by a new factory, new aerodynamic gurus and a new superstar driver – admit their project is more long-term than short-term.
Alonso though said he wants the team to "leave the midfield" in 2023 before fighting for wins and podiums next year.
He partners Lance Stroll, the son of of owner Lawrence, with Mike Krack the team principal.
"When I get excited about something, I get very passionate," said Lawrence Stroll. "When I get passionate about something, I win."
What Alonso sees in 'special' Aston Martin
Alonso provided the shock of the driver market last year when he rejected an Alpine contract in the summer in favour of joining Aston Martin, the rebuilding, and consistently slower, team. Given Alonso's age – he is comfortably F1's elder statesman – the move flummoxed many.
On Monday, however, Alonso remained buoyant about his decision, and the chances of Aston Martin.
That is due to the heavy investment of Aston Martin and Lawrence Stroll, the improving facilities and influx of talent, headlined by new technical director Dan Fallows arriving from Red Bull.
The AMR23, like many this launch season, seems to be taking inspiration from last year's title-dominating Red Bull.
It has been called "bold and aggressive" and a "significant evolution" of their previous AMR22.
Aston Martin in F1 2023
| | |
| --- | --- |
| Driver | Fernando Alonso |
| Driver | Lance Stroll |
| Team boss | Mike Krack |
| Car name | AMR23 |
| Engine | Mercedes |
| 2022 championship finish | 7th |
| Best championship finish | 7th (2021, 2022) |
| Race wins | 0 |
| Podiums | 1 |
"Every day I'm happier," said Alonso, who won his world titles with Renault almost 20 years ago. "I'm very demanding on everything that I do. I give my 100 per cent and I expect the same from the people I work with.
"From the first day at Aston Martin, I felt exactly the same values from the people around me. It's very motivating.
"In Formula 1, you need investment and you need talent. We have the investment, we have the facilities and we have the talent. Unfortunately I am not 20 years old any more, but I will do my best to help the team."
It's rare to see Alonso this optimistic going into a season. If he is proven right, the man who is renowned for making unfortunate career decisions may wish he had made this switch earlier on in his glittering career.
How high can Aston Martin go?
Aston Martin were born from teams that consistently punched above their weight but now have the finances and facilities to compete with any of F1's leading lights, albeit while acknowledging that their project may not have lift-off until the arrival of a windtunnel for 2025.
The long term goal is, evidently, championships, but for now Aston Martin are focused on getting to the front of the midfield. Even that is a lofty goal given they finished over 100 points behind Alpine in fourth last year.
"I cannot say to anyone we will be fighting for victories this year," continued Alonso. "I will lie if I say that.
F1 2023: When are the new cars being revealed?
"But at the same time we want to have a good car to start with and maybe in the second part of the year we can get closer. If an opportunity comes we will not miss that opportunity.
"We have to understand there are no miracles in F1, from one year to the next, only a few months since Abu Dhabi and there is a big gap to recover to the top teams.
"But we definitely we have to leave the midfield and get closer to the top three teams. The most important thing this year is to make sure this is the baseline to develop future Aston Martin cars."
The car will have a Silverstone shakedown before hitting the track at pre-season testing on February 23-25, live on Sky Sports F1. The season then starts with the Bahrain GP on March 5.