Finding a coach that is the right fit for a person can be a big task. Those who find the perfect match go on to achieve great success and fame. Being dedicated to their students is the quality that exists in all great coaches. Rick Macci is a coach who went all in for the students he thought would become world-famous. He was right in his assumption that Venus Williams and Serena Williams would go on to be one of the greatest players in the WTA. He held such a strong belief that he took a big financial risk for the sisters.
Rick Macci coached Venus Williams and Serena Williams ever since they were pre-adolescents. They stayed with him till 1995 following which their father stopped sending them to Rick's academy.
Rick Macci on spending big for Venus Williams and Serena Williams
Rick Macci was the first coach that Richard Williams chose for his daughters. The two reached great heights under him and went on to change the game. Macci went on a podcast with host Fabio Molle on 'The Functional Tennis Podcast' where he discussed training the Williams sisters and how it felt like to be portrayed on the big screen in the movie 'King Richard'.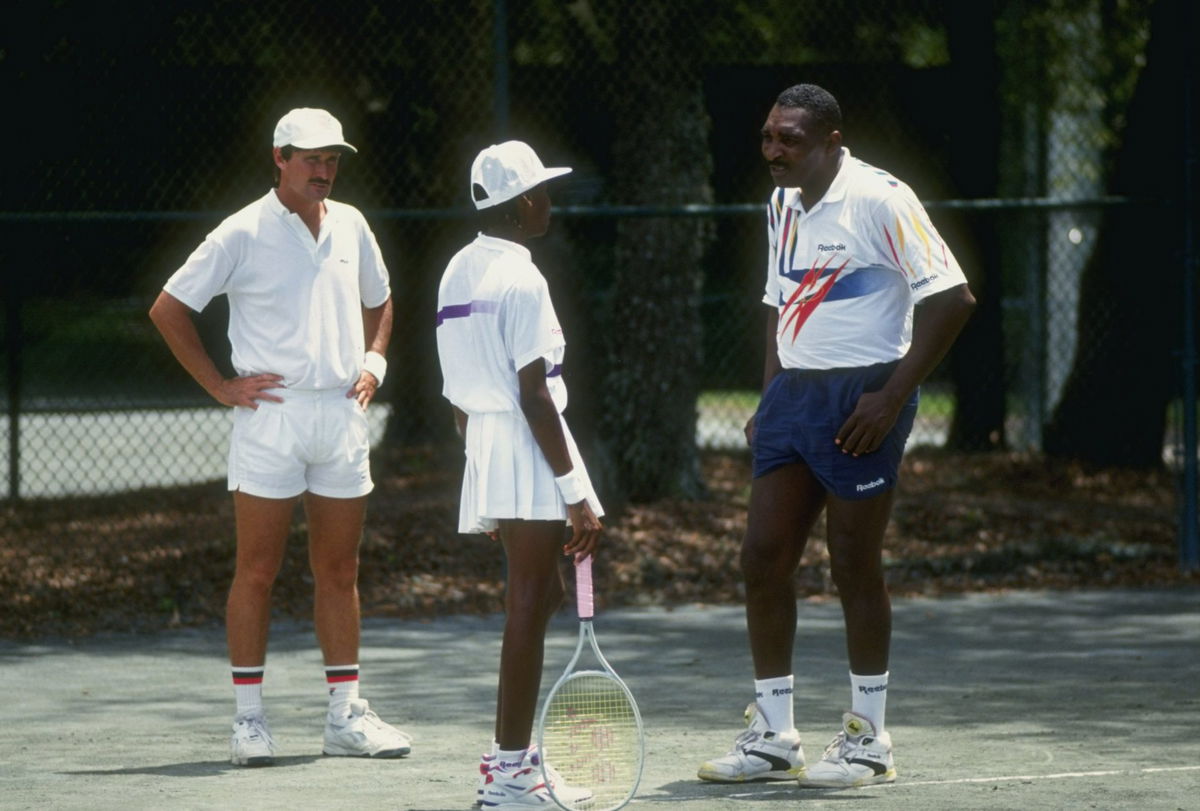 Macci stated that he saw special talent in Serena and Venus Williams and decided he had to go all in for them. On 'The Functional Tennis Podcast', Macci revealed that he went as far as purchasing a motor home for them, which cost him $92,000.
Read more – 'Your Babies Can Be Friends and Have Play Dates' – Pregnant Naomi Osaka's Sacrifice for Rihanna Lapped Up by Fans As They Drop Heartening Messages
"I was involved in the $12 million contract. Yea no, when you get into housing, you know, I got them a $92,000 motor home." Macci told Molle.
"It had a bed, a TV, I'm going "Wait a minute my car is only like $30,000" so. Motor home, housing, food, you got Tae Kwon Do, boxing, everything. I mean I went all in to provide one-stop shopping, a motivational paradise for these two kids," he added.
Watch this story – She Has Thick Arms and Thick Legs Maria Sharapova Divulged Fear Factor Upon Meeting Arch Rival Serena Williams for the First Time
He further went on to explain how his own car cost less than half the price of  the motor home. But the purchase was to ensure that the girls would never lack anything again and stay motivated. Macci's purchase did turn out to be a success. The Williams sisters showed WTA a new brand of lethal tennis.
The post 'Got Them a $92,000 Motor Home'- Venus and Serena Williams' Childhood Coach Rick Macci Reveals Lavish Money Spent Based on 'King' Richard's Confidence appeared first on EssentiallySports.