Rock climbing is among the most popular extreme sports in the world. However, another form of climbing, ice climbing, is quickly gaining popularity among adventure seekers and extreme sports enthusiasts. The relatively new extreme sport gained popularity in the 1980s as an off-shoot of mountaineering. Ice climbers use claw-toothed shoes and ice picks to climb rock faces covered in ice. However, despite using safety ropes, ice climbing is a dangerous sport. People were reminded of the natural risks of ice climbing when a 31-year-old ice climber went missing on February 7.
Ice climber James Bake ventured out for an ice climbing session at Miner's Castle at Pictured Rocks National Lakeshore. Bake was in the middle of his climb when disaster struck. A massive wave hit the ice-covered rock face and swept Bake away.
At the end of the search
Nearly a week after James Bake went missing, search and rescue recovered his body. The 31-year-old went missing after a wave crashed into him while he navigated an icy rock ledge. Bake fell into the freezing Lake Superior. After authorities were notified, several search-and-rescue units searched for the missing climber.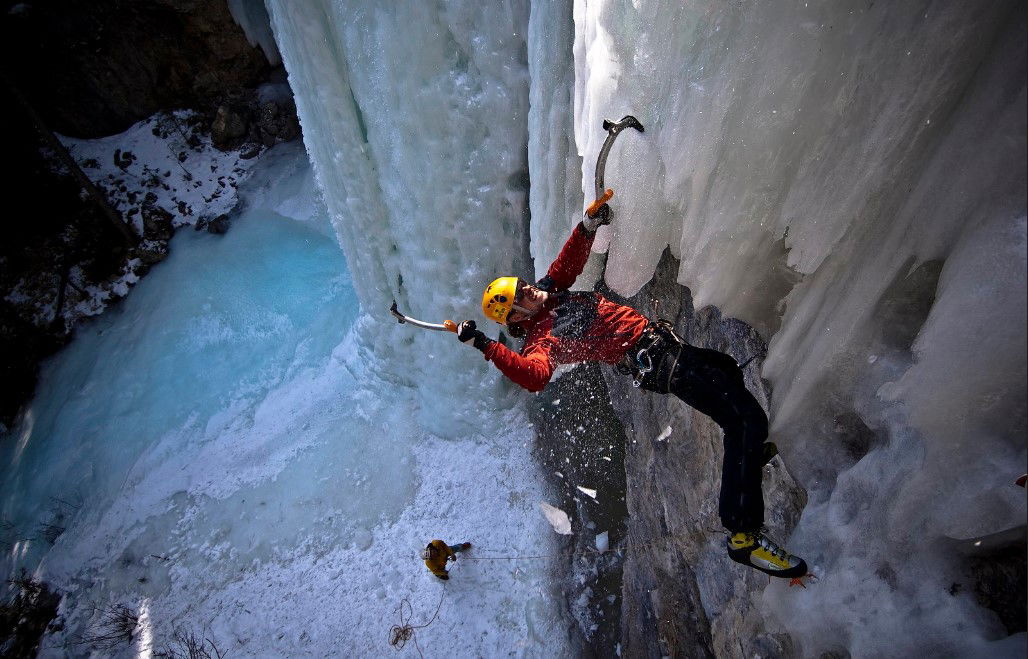 Initially, no information about the climber was made public. However, the next day The National Parks Service revealed the 31-year-old's name, who hailed from Gaylord. Despite the efforts of multiple agencies, including the coast guard, they couldn't find Bake. While the Cost Gaurd suspended its search, the NSP continued to search for James Bake.
Read More | "The Rock Just Came Out in His Hand:" 23-Year-Old Climber Died in an Unfortunate Accident
Recently weather conditions improved slightly, allowing an Unmanned Ariel Vehicle to continue searching for Bakes. The UAV spotted the ice climber's body approximately 30 yards off-shore in Munising. The Coast Guard, Michigan State Police dive teams, and other agencies worked on recovering the body of the 31-year-old ice climber. "Pictured Rocks National Lakeshore staff are saddened by this loss," said Superintendent David Horne, according to CNN TV6 News.
The last ice climbing adventure
A day after the tragedy, Lauren Bake spoke with the McClatchy News network. According to his wife, the ice climber "loved an adventure." Apart from hiking and fishing, Lauren Bake also said her husband liked "anything that included a lot of physical activity." 
Ice climbing in Saint Boniface #Winnipeg? Oui! Yes! @mathieuallard @cupsenglishtea @kilterbrewing pic.twitter.com/cnKGSnq0Fs

— Rob (@PrairieTweeter) February 13, 2023
Bake revealed that her husband was always careful while participating in dangerous outdoor activities like ice climbing. According to his wife, James Bake had sent her pictures mere hours before his tragic passing. However, he had no idea that the trip would turn out to be his last ice-climbing adventure.
Watch this story | 31-Year-Old Former Dallas Cowboys Tight End, Galvin Escobar, Tragically Passes Away In a Rock Climbing Accident
What are your thoughts on ice climbing? Do you feel such accidents are unavoidable? Write your views in the comments.
The post "Saddened by This Loss": Community Mourns the Tragic Demise of Ice Climber as His Missing Body Recovered appeared first on EssentiallySports.