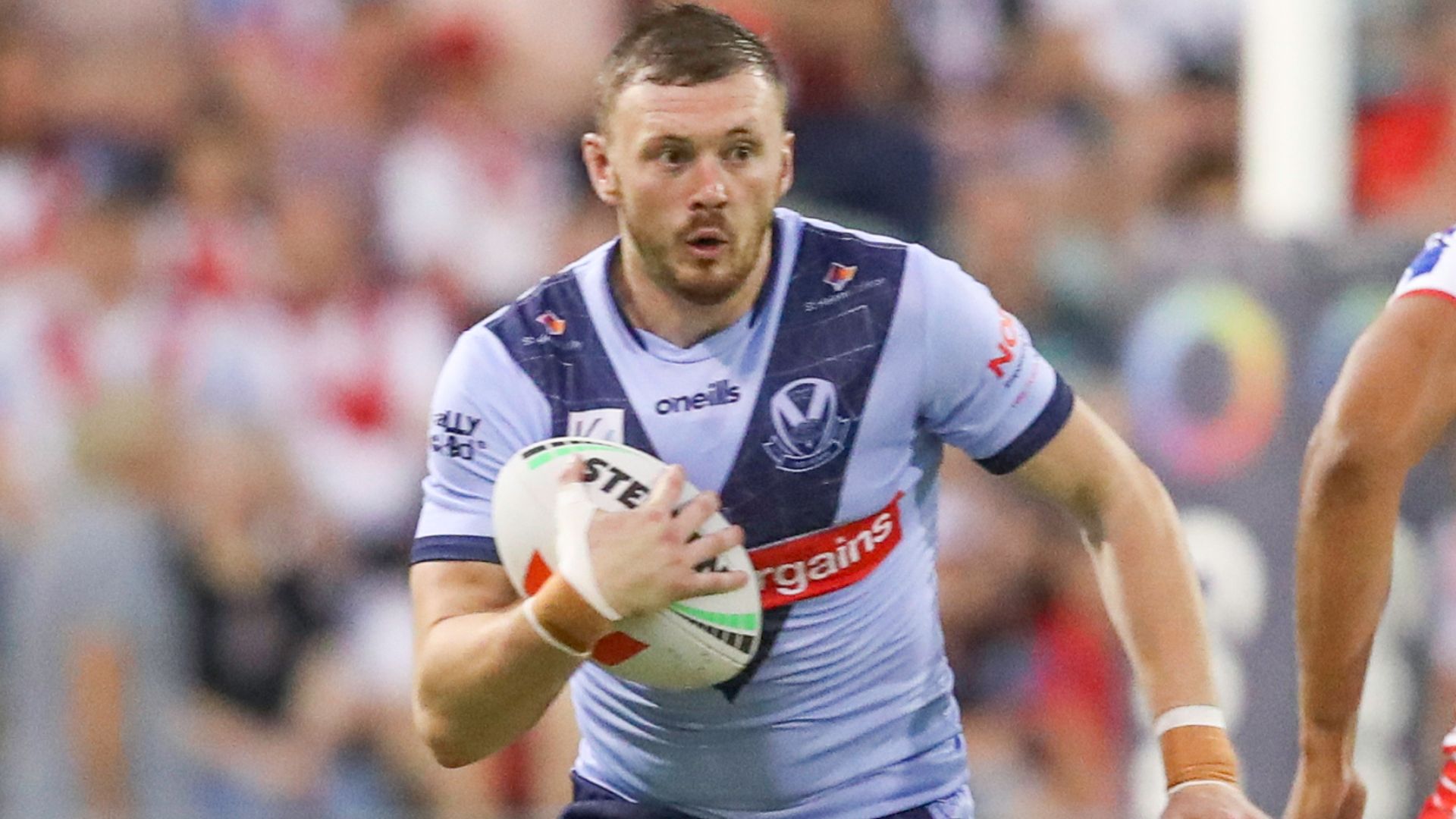 England international Joe Batchelor suffered the injury in Saints' warm-up win over St George Illawarra Dragons last Saturday; watch the Betfred Super League champions take on the NRL premiers in the World Club Challenge on February 18 live on Sky Sports (kick-off 7.50am)
Last Updated: 15/02/23 12:03pm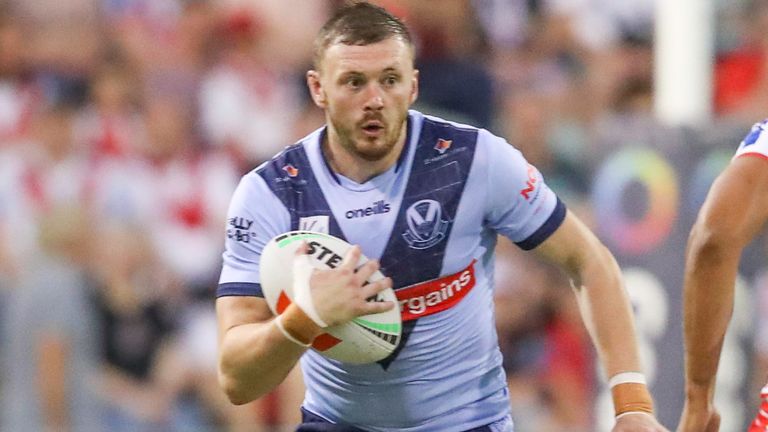 Joe Batchelor has been ruled out of Saturday's World Club Challenge with an ankle injury which is expected to require surgery.
St Helens forward Batchelor limped off during last weekend's 30-18 NRL Pre-Season Challenge victory over St George Illawarra Dragons and underwent a scan on the extent of the damage.
The England international is now likely to undergo surgery on his ankle on his return to the UK and will miss the reigning Betfred Super League champions' showdown with back-to-back NRL winners Penrith Panthers this weekend, live on Sky Sports.
"Joe came off with an ankle injury, we sent him for a scan and it's looking very likely that Joe will require surgery on his return to the UK," St Helens head coach Paul Wellens said.
"It's a huge blow for Joe personally. People have seen the influence he has had on the team, and the progress he has made as a player has been significant."
Further scans are set to determine the length of Batchelor's absence, but he will definitely miss the start of their Super League season, which Saints kick off on Sunday, February 26 away to Castleford Tigers.
The 28-year-old was a key member of the team which secured a fourth-straight Super League Grand Final triumph last year, making 26 appearances and coming up with big contributions in both attack and defence.
Batchelor had previously spoken of how Saints are being spurred on for the showdown with Penrith by using the naysayers who do not believe the Super League kings can topple their NRL counterparts.
"We've been written off by many people and probably been disrespected in a way we shouldn't be," Batchelor said last week ahead of the warm-up win over St George Illawarra.
"Once you're at the top, everybody wants to knock you down. If the rest of the English teams could put rivalries aside for one game, it would mean a lot and I think we'd gain a lot of respect off the back of it.
"It doesn't bother us really. We've won Super League for four years in a row so we deserve this crack at the World Club Challenge. It's the pinnacle of the club game and an achievement that can't get any higher."
Meanwhile, the kick-off for Saturday's World Club Challenge has been put back to 7.50am UK time, having previously been scheduled to get under way at 7am.
St Helens face Penrith Panthers in the World Club Challenge on Saturday, February 18 (kick-off 7.50am). Watch that game along with 66 live Betfred Super League matches, including Magic Weekend, the play-offs and the Grand Final, on Sky Sports in 2023 and stream on NOW TV.