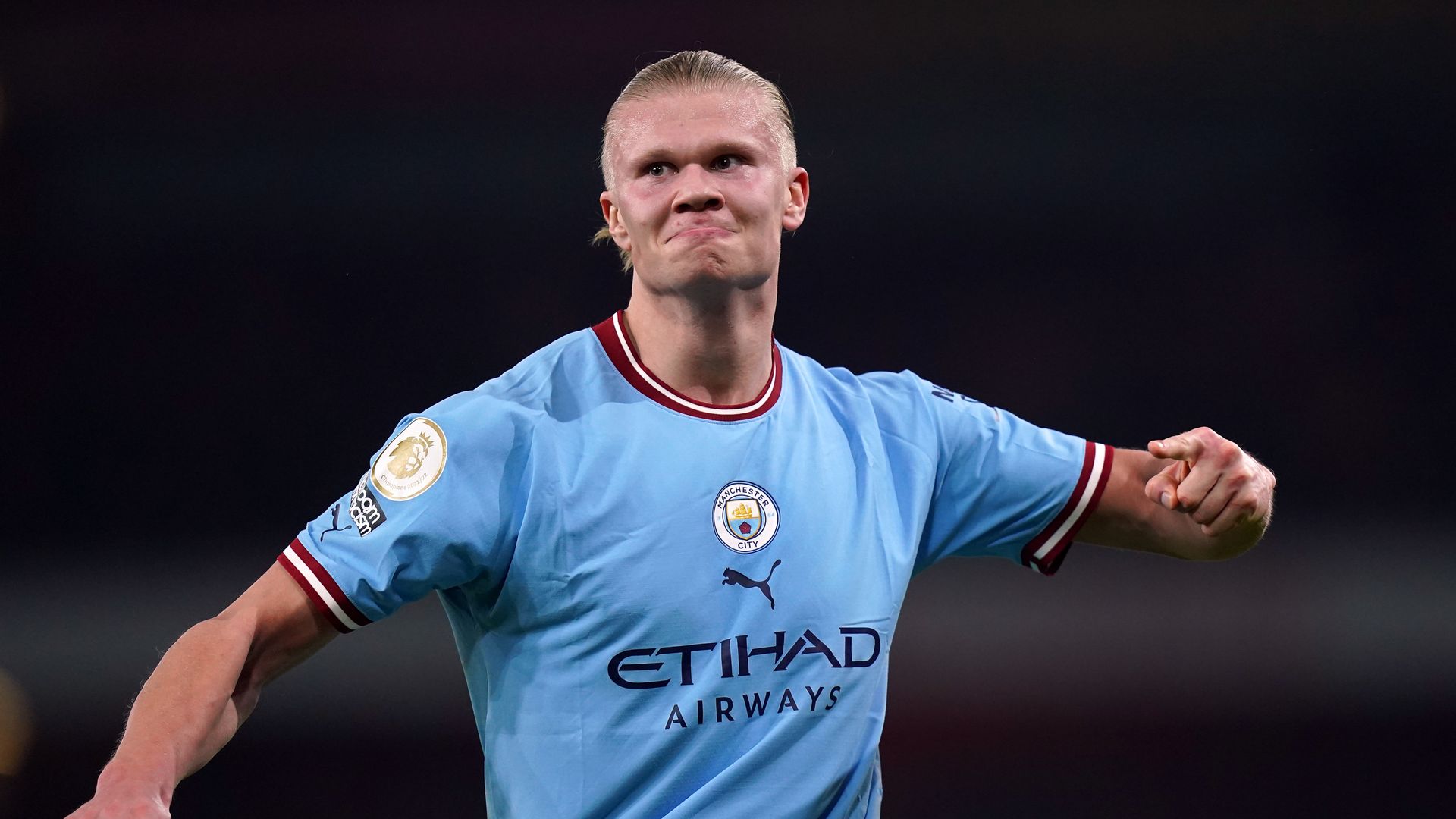 Erling Haaland felt Manchester City produced a performance worthy of champions as they beat Arsenal 3-1 at the Emirates Stadium to go top of the Premier League, while Mikel Arteta was left to rue his side's defensive errors.
The two sides were locked at 1-1 at the interval after Bukayo Saka's penalty had cancelled out Kevin de Bruyne's brilliantly-taken opener following a Takehiro Tomiyasu error.
But City dominated the second period and claimed the victory through goals from Jack Grealish and a 26th of the season from Haaland as Pep Guardiola's side ruthlessly punished more Arsenal sloppiness.
Haaland, asked if he felt City had delivered a champions performance, told Amazon Prime: "City are, 'we' not me, are the champions so you can say so, yeah.
"Small adjustment in half-time from Pep and in the end we have good quality players and we have to get it out of every player and we did today.
"We have to play a little bit more like this sometimes and that is what we did today – I am so proud of every guy here and so happy to be here.
"We can all agree [Arsenal] has been the best team this season so to come and play against them is not easy, but we played an amazing game and got three really important points – we are in it again."
On ending his goalscoring drought: "It has gone 20 minutes since I last got a goal – so I have to keep working!
"It was so positive, happy celebrations, and I am so happy with everything, we needed this one and now we have to go on a run, because that's what Manchester City should do."
Arteta: We gave them the game
Arteta described his side's performance as exceptional, saying they had City where they wanted them for long periods of the game, but bemoaned their defensive errors and their lack of ruthlessness in the final third.
He said: "It's exceptionally difficult to play at the level they require you to play to have the chance to win and I think we've done it. In many moments, we had them.
"But if you give three goals away the way we did, and just give them the game, and especially when you don't put big chances away, then the margin for error with them is almost zero.
"It's a shame because we really had them."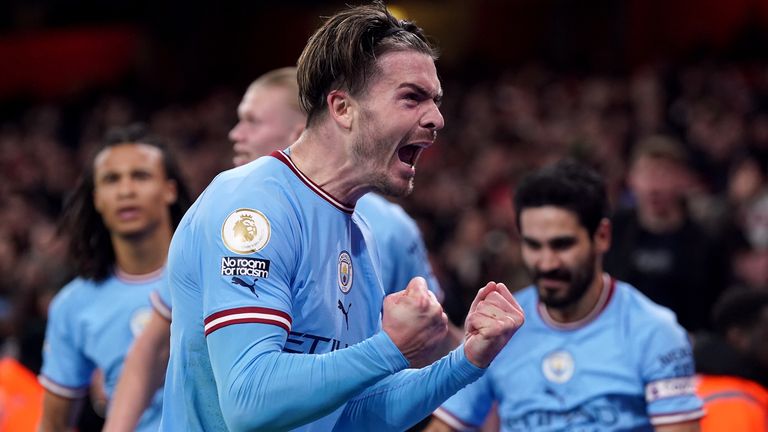 On Arsenal's next steps following the defeat, the Gunners boss added: "Just move on. Realise why we lost the game. And I think we lost it. And we have to move on because the performance was there in many situations.
"For our team to play at the level that we have to reach is very difficult and the boys did exceptionally well. The atmosphere was incredible and the shame is we didn't get the points."
"In the end, the games are decided in the boxes. We have given too much away today and we weren't ruthless enough to convert our chances. That's what we have to improve."
City boss Guardiola said: "In the first half we were soft, maybe my plan was not good. We allowed them to play but in the second half we made a step forward. We were more aggressive. That allowed us to regain balls high up the pitch where we feel comfortable.
"Haaland helped us a lot by being man-to-man and being aggressive. Playing long balls against Saliba and Gabriel is not easy but he used his body to win the balls. And that's why we won the game.
"We won in the Emirates against Arsenal, who made 50 points in one leg. I saw the game against Everton and Brentford and they were much better. You can lose in football but they were much better. The quality is there, the impact of how they play, the opponents have to adapt to what they are doing.
"They still have one game so I consider they are top of the league, there are many games to play with Champions League and Europa League playing, it will be difficult for everyone.
"But what is important is we could have come here a few weeks ago maybe eight or nine points behind so losing here it would be almost over, and now for the fact that we dropped points we came here for the chance to be close, we won the game and we are there."
Missiles thrown at De Bruyne
De Bruyne had bottles thrown at him from the Arsenal crowd as he left the pitch after scoring and assisting in the pivotal 3-1 victory.
Bottles and cups landed near the Belgian down by the corner flag after he was substituted. Michael Dawson, who was working on the game for Sky Sports, called the scenes '"disgusting".
When asked about the incident not being what you want to see, Arteta said: "Certainly not. I haven't seen it, but certainly no."
Guardiola added: "I don't know. I didn't see it. I didn't speak with Kevin about that. He didn't tell me anything. I'm pretty sure Arsenal will take the right decision."